New on DVD and Blu-ray Week of February 4-10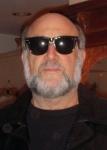 By Harley Lond - 02/03/14 at 07:31 PM CT
THIS WEEK'S THEATRICAL RELEASES:
"Dallas Buyers Club": There's a pair of outstanding performances in director Jean-Marc Vallee's ("The Young Victoria") thoroughly involving "Dallas Buyers Club": One by Matthew McConaughey, who plays real-life Texas electrician Ron Woodroof, a bull-riding he-man diagnosed HIV-positive in 1985 and given 30 days to live; the other by Jared Leto as Rayon, a transgender AIDS-stricken activist who becomes friends with Woodroof and helps him to accept his plight and the plight of other HIV-infected people -- people Woodroof shunned. Because the U.S. government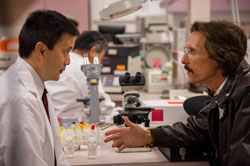 refused to approve medicines that were proven to help hold back AIDS-related illnesses, Woodroof tracked down alternative treatments from all over the world by means both legal and illegal, setting up a Dallas Buyers Club that fellow HIV-positive people could join to get access to needed supplies. As in any film pitting a maverick against the establishment and powers that be, the bad guys (here thick-headed FDA agents, conservative doctors, government lackeys) are exaggerated so you can root for the underdogs (Woodroof and an unlikely band of renegades and outcasts). Woodroof's crusade had as much to do with money and orneriness as it did for any moral imperative, but his unlikely (and unlikable) character becomes a hero at the film's end. Co-stars Jennifer Garner, Steve Zahn and Griffin Dunne. Meager extras include deleted scenes and a short behind-the-scenes featurette. From Universal.

"Escape Plan": Sylvester Stallone and Arnold Schwarzenegger team up for an implausible -- but straight-ahead -- action-adventure about a security expert (Stallone) whose all-consuming job is breaking out of maximum security facilities -- on the government's dime, of course -- to test the weaknesses and flaws in the construction and guarding of prisons. When he's hired to break out of an ultra-secret, high-tech prison called "The Tomb," he's deceived and betrayed and finds himself a prisoner in an escape-proof facility. He's forced to team up with another inmate, an international criminal (Schwarzenegger), to help devise a daring, nearly impossible plan to escape. It's great to see these muscle-bound stars still in action -- Stallone is 67, Schwarzenegger 66 -- but their stamina kind of belies reality: they're fighting and beating up guys a third their age. Oh well, if you can overlook that, then you're in for a fun ride. Co-stars Jim Caviezel, Curtis "50 Cent" Jackson, Sam Neill, Vinnie Jones, Vincent D'Onofrio and Amy Ryan. Extras include several behind-the-scenes featurettes, commentary, and an excellent documentary on maximum security prisons, "Maximum Security: The Real-Life Tomb." From Lionsgate.

Also due this week:

"About Time," a sincere, frothy sci-fi romance about a young man who comes from a family of time travelers and uses his powers to get, marry and keep the love of his life, starring Rachel McAdams, Domhnall Gleeson and Bill Nighy. From filmmaker Richard Curtis ("Love Actually," "Notting Hill," "Four Weddings and a Funeral"). From Universal.

"Baggage Claim," a slight romantic comedy about a smart, sexy and sick-of-being-single flight attendant who's determined to get engaged before her younger sister's wedding in just 30 days. To make it work, her co-workers cook up a high-flying scheme for her to "accidentally" bump into a variety of men so she can land the perfect guy. Stars Paula Patton, Derek Luke, Taye Diggs, Boris Kodjoe, Trey Songz, Jill Scott, Adam Brody, Jenifer Lewis and Djimon Hounsou. From Fox.


COLLECTIBLES:

At the top of the list this week is The Criterion Collections dual-format (DVD and Blu-ray) edition of "Jules and Jim" (1962). Hailed as one of the finest films ever made, "Jules and Jim" charts, over 25 years, the relationship between two friends and the object of their mutual obsession. The legendary Francois Truffaut directs, and Jeanne Moreau stars as the alluring and willful Catherine, whose enigmatic smile and passionate nature lure Jules (Oskar Werner) and Jim (Henri Serre) into one of cinema's most captivating romantic triangles. An exuberant and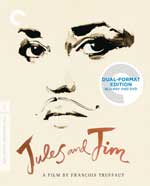 poignant meditation on freedom, loyalty, and the fortitude of love, "Jules and Jim" was a worldwide smash in 1962 and remains every bit as audacious and entrancing today. New 2K digital restoration, with uncompressed monaural soundtrack on the Blu-ray. Extras include two audio commentaries: one featuring screenwriter Jean Gruault, Francois Truffaut collaborator Suzanne Schiffman, editor Claudine Bouche, and film scholar Annette Insdorf, the other featuring actor Jeanne Moreau and Truffaut biographer Serge Toubiana; excerpts from "The Key to Jules and Jim" (1985), a documentary about author Henri-Pierre Roche and the real-life relationships that inspired the novel and film; interviews with Truffaut, Gruault, and cinematographer Raoul Coutard; segment from a 1969 episode of the French television program "L'invite du dimanche" featuring Truffaut, Moreau, and filmmaker Jean Renoir; excerpts from Truffaut's first appearance on American television, a 1977 interview with New York Film Festival director Richard Roud; and much, much more.

There's a pair of 1980s horror films making their debut to Blu-ray this week, courtesy of Shout! Factory's Scream factory label: "Night of the Demons Collector's Edition" (1988), in which Halloween party-goers at a deserted funeral home awaken something evil when they decide to have a seance. Stars William Gallo, Hal Havins, Mimi Kinkade, Cathy Podewell and Linnea Quigley.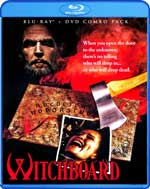 In a Blu-ray/DVD combo pack with new commentary and interviews; and "Witchboard" (1986), in which a Ouija Board brings forth the spirit of a dead 10-year-old boy who develops a sudden taste for violent murder and demonic possession. Stars Todd Allen, Tawny Kitaen, Stephen Nichols, Kathleen Wilhoite, Burke Byrnes, J.P. Luebsen, James Quinn and Rose Marie. In a Blu-ray/DVD combo pack with new commentary and interviews. Also new to Blu-ray this week: "City of Angels" (1998), starring Nicolas Cage, Meg Ryan, Andre Braugher, Dennis Franz and Colm Feore in a remake of Wim Wenders' "Wings of Desire," here about a heavenly angel (Cage) who, when he discovers that he is spotted by a doctor (Ryan) in an operating room, longs to give up his mortality to become human and fall in love; a 10th anniversary edition of "Million Dollar Baby" (2004),directed by and starring Clint Eastwood, with Hilary Swank and Morgan Freeman; and "Two Weeks Notice" (2002), starring Sandra Bullock and Hugh Grant -- all from warner; and "The Inn of the Sixth Happiness" (1958), starring Ingrid Bergman, Curd Jurgens and Robert Donat. From Fox.


BUZZIN' THE 'B'S:

A young writer tries to impress a girl he meets online with an embellished profile, but he finds himself in a real mess when she falls for him and he has to keep up the act in "A Case of You" (2013), starring Justin Long, Evan Rachel Wood, Peter Dinklage and Vince Vaughn. On DVD and Blu-ray Disc from IFC Films ... In "Scorned" (2013), starring AnnaLynne McCord, Billy Zane and Viva Bianca, Sadie and Kevin decide to spend a romantic weekend together at his lake house but when an unexpected -- and unfortunate -- text from her best friend Jennifer to Kevin reveals a lurid love affair between the two, Sadie spirals into a hunger for revenge that is without mercy. On DVD and Blu-ray Disc from Anchor Bay ... On the trail of a missing friend who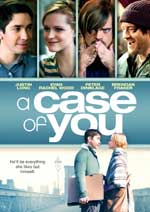 had been experimenting with mind-altering drugs, a young journalist -- aided by a rogue counter-culture writer -- finds herself drawn into the dangerous world of top-secret government chemical research and the mystery of a disturbing radio signal of unknown origin in "The Banshee Chapter" (2013), starring Katia Winter, Ted Levine and Michael McMillian. From XLrator Media ... "Code Red" (2013), starring Paul Logan, Manal El-Feitury, Borislav Iliev, Forbes KB and Mya-Lecia Naylor, takes place some 70 years after Stalin, in World War II, created a top secret nerve gas, which went missing shortly after the Battle of Stalingrad. Now the horrific biochemical weapon resurfaces in modern day Bulgaria, turning the local inhabitants into frenzied mutants and causing the dead to rise from the grave. Amidst the chaos, U.S. Special Forces Captain John McGahey and NATO doctor Ana Bennett must escape the infected zone before the Code Red alert is raised and everything is destroyed. From Entertainment One ... "On the Job" (2013 -- Philippines), starring Joey Marquez, Piolo Pascual, Joel Torre and Gerald Anderson, is a crime thriller inspired by a real-life scandal in which prison inmates are temporarily released from prison to work as contract killers on behalf of politicians and high ranking military officials. On DVD and Blu-ray Disc from Well Go USA.


ON THE INDIE FRONT:


"Finding Faith" (2013). Actor and child advocate Erik Estrada stars in this ripped-from-the-headlines story inspired by a compilation of actual events that Sheriff Mike Brown has investigated through his Internet Crimes Against Children Task Force. Made to inform parents, educators and concerned citizens on how children are being targeted, and revolving around the abduction of 14-year-old Faith Garrett. From Entertainment One.


"From Above (aka Chasing Shakespeare)" (2013). Stars Danny Glover, Graham Greene, Chelsea Ricketts. A love story told (in an original mixture of Native American narration and Shakespearean tragedy) through flashbacks from widower William Ward's memory of the life he spent with beloved wife Venus. Their Native American family lived in a small Arkansas town and had an affinity for lightning as well as a deep connection to nature ... but they lived in a world filled with racial and ethnic differences, which made their love difficult. From Vertical Entertainment.


"The Inevitable Defeat of Mister & Pete" (2013) Stars Skylan Brooks, Ethan Dizon, Jordin Sparks, Jeffrey Wright, Adewale Akinnuoye-Agbaje, Anthony Mackie, Jennifer Hudson. A coming-of-age story about two inner city boys -- one 13 and one 9 -- who are left to fend for themselves over the summer after their mothers are taken away by the authorities. From Codeblack Films/Lionsgate.


"It's Not Me, I Swear!" (2008 -- Canada) Stars Antoine L'Ecuyer, Suzanne Clement, Daniel Briere and Catherine Faucher. Innocent looking 10-year-old Leon -- with his overly fertile imagination -- is a young hellion, a consummate liar and thief well-versed in breaking and entering his neighbors' homes and running away from his own. His explosively dysfunctional family reaches new levels of lunacy when Mom decides to pack her bags to start a new life in Greece. Leon is prepared to do anything to kill the pain of it all, from destroying the neighbors' homes to even, why not, falling in love with best friend Lea. A quirky coming-of-age story. In French with English subtitles. From First Run Features.


"Mother of George" (2013 -- USA/Nigeria) Stars Isaach De Bankole, Danai Gurira. Adenike and Ayodele are a Nigerian couple living in Brooklyn. Following the joyous celebration of the their wedding, complications arise out of their inability to conceive a child -- a problem that devastates their family and defies cultural expectations, leading Adenike to make a shocking decision that could either save her family or destroy it. From Oscilloscope Laboratories.


"My Dog the Champion" (2013) Stars Dora Madison Burge, Lance Henriksen, Cody Linley. Family film about a spoiled teen from the big city who is uprooted to a remote cattle ranch where she meets Scout, an aging cattle dog, and the friendship changes her life. The film is executive produced by Arthur E. Benjamin, the founder of the American Dog Rescue, an all-volunteer, non-profit organization that works to rescue and promote the health and well-being of dogs and other animals all across the world. In addition, Scout is herself a rescue. From Anchor Bay.


"Pit Stop" (2013) Stars Bill Heck, Marcus DeAnda, Amy Seimetz, Alfredo Maduro. Inspired by the overlooked gas stations and rest stops of the Texas highways, award-winning writer-director Yen Tan's minimalist drama follows the parallel lives of two gay men living in a small rural town who are both searching for love when they fortuitously cross paths at the local gas station. The two are Gabe, a contractor who's getting over an ill-fated affair with a married man and finds solace in the relationship he still harbors with his ex-wife, Shannon, and their daughter, Cindy; and Ernesto, a Hispanic lumber yard worker in the midst of splitting up with his live-in boyfriend, Luis, as he receives news from the hospital that his former love, Martin, is in a coma. From Wolfe Video.
FOR THE FAMILY:

The famous New Mouse City journalist, best-selling author and editor for the big city daily, "The Rodent's Gazette", would prefer to do nothing more than to live a quiet life, yet, somehow, adventure always finds Geronimo and his pals. With his younger sister Thea, cousin Trap, favorite nephew Benjamin and sometimes Aunt Sweetfur, Geronimo is launched into exciting capers filled with hilarious hijinks and far-flung antics that take them all around the world in search of the next big scoop. "Geronimo Stilton: Intrigue on the Rodent Express and Other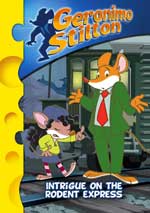 Adventures" (2013) includes four adventures; based on Scholastic's hit book series. $12.98 from Entertainment One ... "Care Bears: The Care-a-thon Games" (2012) contains four episodes from the new CGI-animated series, celebrating sportsmanship, friendship and courage (timed for the Winter Olympics), $14.98 from Lionsgate ... "Moon Man" (2013) is based on the 1966 children's book by award-winning author and illustrator Tomi Ungerer. The man in the moon looks down on the happy, dancing people on Earth every night, wishing he could join them. He hitches a ride to Earth on a passing comet, but quickly finds himself thrown into jail by people who see him as an invader, rather than a friendly visitor. The Moon Man, however, has a most unusual -- but perfectly logical -- means of escape, and sets out to make his way back home. $26.95 from Cinedigm/Tribeca Film/New Video ... "Lalaloopsy: Friends Are Sew Special!" (2014) consists of four episodes of the Nickelodeon animated adventure series starring the Lalaloopsy friends, who magically came to life once their last stitch was sewn. The characters are all unique; each has a personality that comes from the fabric that was used to make her, with a pet and house fancifully constructed from found objects to match. The group of friends comes together for daily, "fun-tastical" adventures in a whimsical world full of silly surprises called Lalaloopsy Land. $16.99 from Paramount ... "Wings" (2013) is animated adventure about a pair of planes who train for a big airshow competition. Voices of Josh Duhamel, Hilary Duff, Rob Schneider, Jesse McCartney, Tom Skerritt. From Lionsgate.


SPECIAL INTEREST:

In "Nova: Cold Case JFK" (2014), NOVA and a team of foremost experts employ exclusive tests and sophisticated new technology to reconstruct and review the evidence surrounding the assassination of President Kennedy. The documentary follows a unique group of experts trying to unravel the lingering mysteries of the Kennedy assassination. What should have been a homicide investigator's best-case scenario -- a crime that occurred in broad daylight in front of hundreds of witnesses – instead became a forensics nightmare in a case plagued by a mishandled crime scene, a controversial autopsy, and a prime suspect gunned down while in police custody. NOVA combines cutting edge technology and contemporary scientific techniques with archival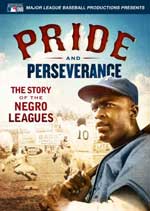 footage and expert interviews to recreate the crime and the Warren Commission's investigation -- examining the shooting, the assassination scene, the medical information and wounds, and the evidence found on the sixth floor of the Texas School Book Depository. $24.99 from PBS Distribution ... "Pride and Perseverance: The Story of the Negro Leagues" (2009) is a documentary produced by Major League Baseball Productions and narrated by Hall of Famer Dave Winfield about the trials and tribulations of the black athletes who paved the way for todays stars. Features rare footage from the early 20th century and sheds light on the little-documented Negro Leagues. $9.98 from Lionsgate ... Rocky Braat, a young man from a fractured family and a troubled past, went traveling through India without a plan. There he met a group of HIV positive children living in an orphanage -- a meeting that changed everything for him. Rocky left his life, his friends, and career in Pittsburgh to live with and help the kids. To the children he became "Rocky Anna," or brother. Th documentary, In "Blood Brother" (2013), by Steve Hoover, his best friend, traces Rocky's story of working in the village of Tamil Nadu for five years. From Docurama/Cinedigm.


FROM TV TO DVD:

Kevin Whately stars as Jimmy Griffin, an ex-detective turned insurance investigator with rakish charm and a wandering eye in "The Broker's Man, Series 1" (1997), with three feature-length mysteries, on two-disc DVD, $39.99, from Acorn Media ... "Burton and Taylor" (2013), starring Helena Bonham Carter and Dominic West, is a bio-drama that follows the private and public relationship of Hollywood's most famously volatile on-again-off-again couple, Richard Burton and Elizabeth Taylor, played out against their ill-fated appearance in a 1983 revival of Noel Coward's stage play, "Private Lives." From BBC Home Entertainment ... In the TV movie "The Divorce" (2014), starring Vanessa Bell Calloway, Angell Conwell, Tatyaya Ali, Dawnn Lewis, Judy Pace, Freda Payne, Tammi Mac, Keith Burke, Jonelle Allen and Rylan Williams, a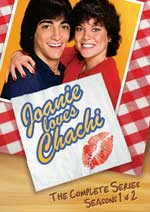 successful TV anchorwoman celebrates her recent divorce by throwing herself a divorce party with her closest sorority girlfriends; from One Village Entertainment ... "Family Matters: The Complete Fourth Season" (1992-93) is a three-disc set with 24 episodes, $29.98 from Warner ... "House of Versace" (2013), starring Gina Gershon, Racquel Welch, Enrico Colantoni and Colm Feore, is a Lifetime Original Movie based on Wall Street Journal reporter Deborah Ball's book "House of Versace: The Untold Story of Genius, Murder, and Survival" that chronicles Donatella Versace's triumph over tragedy by carrying on Gianni Versace's (her brother's) powerful legacy after his 1997 slaying. On DVD and Blu-ray Disc from Lionsgate ... "Joanie Loves Chachi: The Complete Series" (1982-83) Three-disc set with 17 episodes of the 1960s-set series, a "Happy Days" spin-off, that centered on Joanie Cunningham (Erin Moran) and her boyfriend Chachi Arcola (Scott Baio), who move to Chicago and start a rock band, often performing at his family's Italian restaurant. The series lasted only one season. $29.99 from CBS Home Entertainment/Paramount ... "Laverne & Shirley -- The Seventh Season" (1981-82) is a three-disc set with 22 episodes, $42.99. In this, the second-to-last season -- and the last official season with Shirley (Cindy Williams) -- the half-hour situation comedy follows bright-eyed, naive and demure Shirley Feeney and brassy, tough-talking, street smart Laverne De Fazio (Penny Marshall) date an array of questionable men, tolerate their dippy, loony neighbors Lenny and Squiggy, and forever hope to "make all their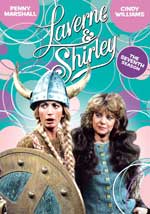 dreams come true." From Paramount ... "The Lady Vanishes" (2013), starring Tuppence Middleton and Selina Cadell, is a new "Masterpiece Mystery!" adaptation of Alfred Hitchcock's classic 1930s thriller in which a beautiful, spoiled young woman risks her life to solve the mysterious disappearance of a woman on a train. From BBC Home Entertainment ... The cozy villages of Midsomer County reveal their most sinister secrets in "Midsomer Murders, Set 23" (2012), contemporary British television mysteries featuring gorgeous settings and sly British humor. Inspired by the novels of Caroline Graham, modern master of the English village mystery, the series stars Neil Dudgeon as the capable Detective Chief Inspector John Barnaby, with Jason Hughes as his earnest, efficient protege, Detective Sergeant Ben Jones. Three mysteries in a three-disc DVD, $39.99; two-disc Blu-ray, $49.99; from Acorn Media ... "The White Queen" (2013) is a three-disc set with all 10 episodes of the vivid re-telling of the classic War of the Roses family feud (York vs. Lancaster) from the viewpoint of the women involved. On DVD, $49.98; Blu-ray Disc, $59.99; from Anchor Bay.

Check out other February 4-10 DVD releases and reviews at OnVideo.