New on DVD and Blu-ray Week of March 5 -- March 11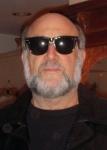 By Harley Lond - 03/04/13 at 09:34 PM CT
THIS WEEK'S PICKS:
"The Intouchables":
An irreverent, uplifting French comedy about friendship, trust and human possibility. Based on a true story about a wealthy, widowed, physically disabled ex-risk taker, the picture of established French nobility, whose world is turned upside down when he hires a young, good-humored, street-smart black African ex-con as his caretaker. Philippe, the quadriplegic -- paralyzed from the neck down -- is witty, handsome and cultured; Driss, his caregiver, is rambunctious, aggressive and fun-loving.
The two become good friends and change each other's lives: Driss discovers modern art, opera, and even takes up painting; Philippe alternately loosens up and takes more control of his life, learning to become stricter with his spoiled adopted teenage daughter. There's nothing unexpected here; the film hits all the right notes at the right times, and pulls on your heartstrings in the appropriate places. It's handily directed, with beautiful cinematography (how can one go wrong with Paris as your main set?) and, if you're soft-hearted like me, leaves you with an "it's great to be alive" feeling. "The Intouchables
" has become one of the most popular films in France in recent memory.

You don't have to be a video game player to enjoy "Wreck-It Ralph
," Disney's latest foray into creating bankable animated characters. The film revolves around Wreck-It Ralph (voice of John C. Reilly), the bad guy in a popular video game who longs to be as beloved as the game's perfect Good Guy, Fix-It Felix. Since nobody loves a Bad Guy, Ralph decides to become a hero by sneaking into a first-person army shooter game with a simple plan -- to win a medal -- but he soon wrecks everything, and accidentally unleashes a deadly enemy that threatens every game in the arcade. It's fast, fun, lively and short. And ripe for a sequel.

ALSO THIS WEEK:
"Playing for Keeps
" is a romantic comedy about a charming, down-on-his luck former soccer star (Gerard Butler) who returns home to put his life back together. Looking for a way to rebuild his relationship with his son, he gets roped into coaching the boy's soccer team. But his attempts to finally become an "adult" are met with challenges from the attractive "soccer moms" who pursue him at every turn. Co-stars Dennis Quaid and a bevy of beauties: Jessica Biel, Uma Thurman and Catherine Zeta-Jones.

"Red Dawn
" is a remake of the 1984 John Milius-directed cult-classic, here about the U.S. being invaded by North Korea and the group of young patriots who take to the woods of the Pacific Northwest, train and reorganize themselves into a guerrilla group, and fight back to liberate their town and win back their freedom. Stars "Thor's" Chris Hemsworth.



DVD Collectibles:

One of the most powerful films of all time, and arguably Steven Spielberg's dramatic masterpiece, "Schindler's List
" (1993) has been remastered by Universal in a 20th Anniversary Limited Edition Blu-ray/DVD Combo set. Wedged in between the ground-breaking (and ground-shattering, so to speak) "Jurassic Park" and the bloated and overly melodramatic "Saving Private Ryan," "Schindler's List" made a star of Ralph Fiennes and ensured Liam
Neeson's position as a top-notch dramatic actor. Its black-and-white camerawork and attention to detail (in the horrors of the Nazi liquidation of the Krakow ghetto and the disdain for human life at the Paszow concentration camp) makes it tough at times to watch, but it's life-affirming story line (about businessman Oskar Schindler and his attempts to save hundreds of Jewish lives from extermination at Auschwitz) makes it a joy to behold. "Whoever saves one life saves the world entire." Extras include "Voices from the List," a documentary with testimonies from those who survived the Holocaust thanks to Oskar Schindler; "USC Shoah Foundation Story with Steven Spielberg," in which Spielberg shows how filming "Schindler's List" inspired him to establish the USC Shoah Foundation.

"Thorne" (2010) is a gritty, uncompromising and edgy British crime drama that hit the airwaves in the U.K. with two three-part episodes that center on complex and unpredictable Detective Inspector Tom Thorne (David Morrissey) as he goes on intense chases through chilling crime scenes after unfathomable psychopaths, deals with deliberately manipulated clues, and trudges through the darkest depths of London (a theme that seems to underpin a
number of modern British TV series). In the first miniseries, "Sleepyhead," the detective is dragged back into the nightmares of the past when young girls are found murdered by "induced" strokes, with the latest victim deliberately left alive but paralyzed and unable to communicate. The serial killer even goes after Thorne, toying with the detective but not killing him. In the second, "Scaredy Cat," two female victims have been killed in the same way, and an investigation turns up several similar, unsolved cases from the past. Thorne eventually reckons that there's two serial killers, working together but killing separately. The series, which aired in the states on Encore as part of their Big Mini-series Showcase, will keep you guessing right to the end, and is a welcome relief from the predictability of most detective series. $29.98 from Anchor Bay.

"A Nightmare on Elm Street
Blu-ray Collection" is a nifty package with all seven original "Nightmare" films on four discs, with a fifth disc that includes new featurettes
"Fear Himself: The Life and Crimes of Freddy Krueger"; "Freddy's Nightmares Episode 2: It's a Miserable Life," the second episode from the television spinoff series (October 15, 1988); "Freddy's Nightmares Episode 3: Killer Instinct," the third episode from the television spinoff series (October 22, 1988); "Welcome to Prime Time" behind-the-scenes featurette; "Conclusions," a detailed examination of the series' sadomasochistic elements, its style, the series' mythos and importance in teenage culture. All seven films come with the original DVD release commentaries and featurettes. $59.99 from Warner.

Other Blu-ray debuts: "The Nativity Story
" (2006), directed by Catherine Hardwicke and starring Keisha Castle-Hughes and Oscar Isaac; and "Westworld
" (1973), directed by Michael Crichton and starring Yul Brynner, Richard Benjamin and James Brolin; both from Warner.



Buzzin' the 'B's:

A professional odds-maker's (Bruce Willis) small-time sports gambling world is turned upside down when he meets up with a former stripper and gambling prodigy (Rebecca Hall) who helps him score big -- and earns the ire of his wife (Catherine Zeta-Jones) in "Lay the Favorite
" (2012), directed by Stephen Frears and also starring Joshua Jackson, Vince Vaughn, Laura Prepon and Frank Grillo; on DVD and Blu-ray from Anchor Bay ... "Interview With a Hitman" (2012), starring Luke Goss, Caroline Tillette, Stephen Marcus and Danny Midwinter, revolves around Viktor, an Eastern European assassin at the top of his profession. After a ruthless betrayal by the men who trained him, he escapes to London to and joins a new "family" -- but his past secrets won't fade away and he gets
sucked into a vicious power struggle to survive. On DVD and Blu-ray from Well Go USA ... An ecological disaster that claimed 700 human lives, 2 million fish and 1,000 blackbirds in a small Maryland town is revealed through people's iPhones, Androids, 911 calls and web cams three years after the mysterious parasitic outbreak was covered up by the government in "The Bay
" (2012), directed by Barry Levinson and starring Kristen Connolly, Christopher Denham, Kether Donohue and Michael Beasley; from Lionsgate ... After returning to his hometown on leave, Sgt. Jake Carter (WWE's Mike "The Miz" Mizani) learns that his sister has been abducted by a band of violent extremists. When he launches a daring one-man assault on their base of operations, he discover the group's ruthless leader is plotting a deadly terrorist strike in "The Marine 3: Homefront" (2011), starring Neal McDonough and Ashley Bell; from Fox ... Betrayed and left for dead by treacherous Japanese forces, ruthless samurai Yamada Nagamasa is rescued, taken to a remote Thai village and nursed back to health among the acolytes in the monastery where, years later, he's forced to fight back against the elite Japanese warriors who left him behind in "Muay Thai Warrior" (2010 -- Thailand), starring Seigi Ozeki and Kanokkorn Jaicheun; on DVD and Blu-ray from Well Go USA.

After the devastation of the Great Epidemic during which the world was overrun by hordes of living dead, two zombie hunters and a scientist set out to find the cause of the obliteration of the human race and a cure for the epidemic, leading them to neo-Nazis and the daughter of the feared plague-spreader in "Eaters" (2011 -- Italy), starring Rosella Elmi, Guglielmo Favilla and Elisa Ferretti; from Entertainment One ... In "Grave Encounters 2
" (2012), starring Richard Harmon, Dylan Playfair and Stephanie Bennett, a film student, obsessed with the movie "Grave Encounters," sets out with his friends to visit the psychiatric hospital depicted in the original film. When they find themselves face-to-face with unspeakable horror, they bank on the hope that their knowledge of the original film will help them survive the sequel. In a Blu-ray/DVD Combo from Tribeca Film ...In
"Repligator" (1996), starring Gunnar Hansen and Brinke Stevens, a top-secret military experiment turns burly soldiers into sexy nymphets who turn into alligators when they have an orgasm. We kid you not! From MVD Entertainment ... An ex-con returns home to the Bronx after three year in prison to discover his wife estranged and his teenage son exploring a sexual transformation that will put the fragile bonds of their family to the test in "Gun Hill Road
" (2011), starring Esai Morales, Judy Reyes, Miriam Colon, Isiah Whitlock Jr. and Franky G.; from Virgil Films ... An engaged couple's backpacking trip in the Caucasus Mountains is derailed by a single misstep -- when they encounter an armed man and his two sons -- that threatens to undo everything the pair believed about each other and about themselves in "The Loneliest Planet
" (2011), starring Gael Garcia Bernal and Hani Furstenberg; from IFC ... A playwright whose marriage and career are in a free fall has an explosive run-in with his former neighbor, a right-wing ex-con in "Collaborator
" (2011), starring Martin Donovan, Olivia Williams, Katherine Helmond and David Morse; from Entertainment One ... A former CIA agent-turned-political talk show host descends into the treacherous jungles of Ecuador to rescue a team of environmental activists caught up in the criminal corporate cover-up of a violent local massacre in "A Dark Truth
" (2012), starring Andy Garcia, Forest Whitaker, Eva Longoria, Deborah Kara Unger and Steven Bauer; from Sony.



On the Indie Front:

A former Britpop rocker who now works on a farm near Los Angeles gets caught driving drunk and faces deportation, forcing him to confront the past and current demons in his life in "California Solo
" (2012), starring Robert Carlyle, Alexia Rasmussen, Danny Masterson,
Kathleen Wilhoite and A Martinez; from Strand Releasing ... "Someday This Pain Will Be Useful to You
" (2012), starring Toby Regbo, Ellen Burstyn, Marcia Gay Harden, Peter Gallagher and Lucy Liu, is a coming-of-age drama about a 17-year-old boy who -- ignored by his divorced parents -- decides to skip college and instead attempts to work out his confusion by talks with his grandmother and a life-coach; from FilmBuff ... Two hapless garbage truck drivers become overnight celebrities after an amazing discovery: On a routine garbage run through Hollywood, the pair notice a shiny gold object sticking out of a landfill -- Cuba Gooding Jr.'s Best Supporting Actor Oscar for his role in "Jerry Maguire " in "Garbage" (2012), starring Jon Huck, Jed Rees, with special appearances by Daryl Hannah, Michael Madsen, Billy Baldwin and Steven Bauer. From Osiris Entertainment.



For the Family:

In the DOVE-approved family film "Midnight Stallion" (2013), starring Kris Kristofferson, Jodelle Ferland and Chelah Horsdal, a young girl and her family are rescued from their financial struggle by an unexpected guest: A mysterious, wild stallion in a nearby meadow that may hold the key to saving the family's farm; from Gaiam Vivendi Entertainment ... In "Barney: Play With Barney" (2013) Barney and his friends teach the importance of being a team payer in four episodes: "Let's Play games," "Playing Games,"
"Riff to the Rescue!" and "For the Fun of It"; $14.98; from Lionsgate ... In "Strawberry Shortcake: Berry Friends Forever" (2013), Strawberry and Blueberry prepare for the very formal Berry Bitty Buggy Derby; from Fox ... In "Thomas & Friends: Go Go Thomas" (2013), Thomas and his locomotive friends are charged up and ready to go, go in five episodes: "Express Coming Through," "Race to the rescue," "Flash Bang Wallop," "Welcome Stafford" and "O' Wheezey Wobbles"; $14.98 from Lionsgate ... "Scooby-Doo and the Circus Monsters" (2013) is a new Scooby-Doo compilation that includes three funny-bone chilling cases for Scooby-Doo and the Mystery Inc. crew; $9.97 from Warner ... "Care Bears: Totally Sweet Adventures" (2012) features four adventures with the animated bears; $14.98 from Lionsgate ... "LEGO Ninjago: Masters of Spinjitzu Season 2" (2011) contains 13 episodes of the Cartoon Network series; on DVD, $19.98; Blu-ray Disc, $24.98 from Warner ... "Ultramarines" (2010) features the voices of Terence Stamp, Sean Pertwee and John Hurt in a CGI-animated feature-length movie interpretation of the internationally successful Warhammer 40,000 Universe that centers on the genetically enhanced Space Marines that are the only force that stands between humanity and alien hordes; from Anchor Bay ... "Tom and Jerry: Pint-Sized Pals" contains 30 Tom and Jerry cartoons featuring some of the tussling twosome's most popular pals; the cartoon selection is comprised of several legendary classics, including the Academy Award-winning "The Two Mousketeers"; $19.97 from Warner ... In "Power Rangers: Clash of the Red Rangers -- The Movie" (2011), the Samurai Rangers team up with the mysterious RPM Red Ranger to fight off dual threats from Master Xandred's Mooger army and a robotic super villain from the RPM Ranger's dimension; $14.98 from Lionsgate.



Special Interest:
"Waiting for Lightning
" (2012) is the inspirational story of Danny Way, a young boy from a broken home in Vista, Calif., whose passion for skateboarding would one day bring him fame and a lifetime of accomplishments. A visionary skateboarder whose love of big air in half-pipes and on gigantic ramps have garnered him fame and fans around the world, Way decides to attempt the impossible: jump China's Great Wall on a skateboard. Features a who's who of action sports all-stars including Way, Travis Pastrana, Laird Hamilton, Tony Hawk, Rodney Mullen, Mat Hofman, and Ken Block. On DVD and Blu-ray from First Run Features ... The California Condor neared extinction in the 1980s until biologists nurtured the population
and saw their numbers grow upward to 160. However, these noble birds face a grave threat which prevents them from flourishing further: lead poisoning. "Scavenger Hunt" (2012) chronicles the battle between bird and man, as the birds, which mostly reside in Northern Arizona, are coming down with lead poisoning which they contract from eating the flesh of buckshot deer. From Cinema Libre Studio ... "The Yellow Brick Road and Beyond" (2009) examines the history of "The Wizard of Oz," using clips and celebrity interviews with the likes of Tommy Tune, Joan Leslie, Mickey Rooney, Dom DeLuise, Joel Grey, and three of the original munchkins from the classic 1939 film and its producer Mervyn LeRoy. Chronicles the earliest stage and screen Oz adaptations, such as the 1925 silent version and the even earlier "The Scarecrow of Oz," to the quintessential 1939 film to the successful stage play "Wicked" and every production in between. The original 1925 silent film version of The Wizard of Oz featuring Oliver Hardy as the Tin Man is included as a bonus. From Entertainment One ... The original program "MLB Superstars: Impact Players" (2013) constructs a 25- man dream team of current stars and cornerstone players. Assembled from a general manager's perspective, the all-star lineup includes: Matt Kemp, Prince Fielder, Robinson Cano, Stephen Strasburg, David Price, Justin Verlander and many more. $14.95 from Lionsgate.



From TV to DVD:

"Abducted: The Carlina White Story" (2012) is a Lifetime Original Movie based on the true story of the kidnapping of Carlina White, who was abducted as an infant by Ann Pettway from a New York hospital, solved her own kidnapping and reunited with her biological parents 23 years later. Stars Aunjanue Ellis, Keke Palmer, Sherri Shepherd and Roger Cross. From Lionsgate ... "Dalziel & Pascoe: Season 7" (2002) is a two-disc set with six episodes, $34.98 from BBC Home Entertainment ... "Duck Dynasty Season 2: Volume 1" (2012) is a two-disc set with 13 episodes, $19.98 from A&E ... The four-disc sets "H20: Just Add Water: The Complete Season One, The Complete Season Two, The Complete Season Three" (2006-10) each contain 13 episodes from each season of Teen Nick's #1 rated
series about three normal teenage girls growing up on sun-drenched beaches Down Under who stumble upon an ancient cavern that transforms them into mermaids with magical powers. $24.95 each from Flatiron Film Company ... The charming hit mystery series "Murdoch Mysteries" features forensic sleuthing in the Age of Invention; the Seasons 1-4 Collection is a 16-disc DVD boxed set and 12-disc Blu-ray set with 52 episodes, from Acorn Media ... In "Murdoch Mysteries, Season 5" (2012), Murdoch helps a woman accused of murder; investigates an Egyptian curse; experiments with time travel; and crosses paths with Jack London, Henry Ford, and his idol, Alexander Graham Bell. 13 episodes in a DVD 4-disc boxed set and Blu-ray 3-disc set; from Acorn Media ... "My Big Fat Gypsy Wedding" (2011) is a four-disc set with all 12 episodes of Seasons 1 and 2 of the U.K. reality series (airing on TLC in the U.S.) about modern gypsies and travelers and their lavish weddings -- a world of ancient traditions meeting extravagance in extraordinary rites of passage. With unprecedented access, cameras capture their lives through births, evictions, divorces and their complex relationship with the "non-gypsy" community. $29.95 from Flatiron Film Co. ... "Regular Show: Party Pack" (2013) includes 16 episodes from all three seasons of the Emmy Award-winning Cartoon Network animated series about best-friends and park groundskeepers Mordecai and Rigby, a blue jay and raccoon, whose attempts to escape the boredom of their everyday lives takes them to fantastical extremes -- much to the chagrin of their boss, Benson, an anthropomorphic gumball machine, and much to the delight of Pops, their humanoid looking lollipop friend. $19.82 from Warner ... In "The Seven Year Hitch" (2012), starring Darin Brooks, Natalie Hall, Frances Fisher, Griffin Cleveland, Ryan Doom and George Wendt, two best friends accidentally take their relationship to the next level and suddenly find themselves saying "I do." A Hallmark Movie Channel movie from Gaiam Vivendi Entertainment ... "Tyler Perry's House of Payne: Volume Ten" (2012) is a three-disc set, $29.98 from Lionsgate.

Check out other new March 5 -- March 11 DVD releases at OnVideo.