New on DVD and Blu-ray Week of May 1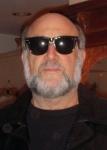 By Harley Lond - 05/01/12 at 02:00 AM CT
"Haywire": Steven Soderbergh chose non-actor mixed martial arts superstar Gina Carano to star in this latest actioner from the prolific director -- a wise decision on his part. Soderbergh -- a consummate professional who rarely makes uninteresting films, even when they're retreads of other movies, such as his recent "Contagion" -- usually figures out a way to spice up his productions, giving them an edgy feel while maintaining a mainstream presence. In this case, Carano adds verisimilitude to Haywire
, which is basically a typical spy-set-up-as-a-scapegoat-and-thrown-to-the wolves thriller.
She plays Mallory Kane, a highly trained government operative who works in the dirtiest, most dangerous corners of the world. After successfully freeing a Chinese journalist who was being held hostage, she is double-crossed and left for dead by someone close to her in her own agency. Instantly the target of skilled assassins who know her every move, Mallory must find the truth in order to stay alive. Fortunately for the viewer, this typical scenario is enhanced by Carano's chops -- her martial arts moves really are killers -- and by the heart she throws into her acting. She adds a humanism to the role that tugs at your heartstrings. Co-stars Ewan McGregor, Antonio Banderas, Bill Paxton, Michael Fassbender, Michael Douglas and Channing Tatum. Have fun watching this one.

Also due this week:

"New Year's Eve
": Garry Marshall has perfected the art of making romantic comedies: they're slick, well-written and well-acted but -- well, to be generous, they're pretty uninvolving. His latest follows suit in the vein of 2010's "Valentine's Day," an ensemble melodrama with intertwining stories about Los Angeles couples and singles breaking up and making up around Valentine's Day; this one does the same for New Yorkers around New Year's Eve.

"W.E.
," directed by Madonna and starring Abbie Cornish, Andrea Riseborough, James D'Arcy and Oscar Isaac, juxtaposes the affair between King Edward VIII and American divorcee Wallis Simpson with a contemporary romance between a married woman and a Russian security guard.

"Joyful Noise
" stars Queen Latifah and Dolly Parton in a family-oriented film about the rivalry between two women who want to make sure that the Pacashau, Georgia, Divinity Church Choir wins the National Joyful Noise Competition. Hallelulah.

This week's Blu-ray releases:

Warner Home Video has pulled out the Blu-ray disc of "Casablanca" from their recent "Casablanca 70th Anniversary Limited Collector's Edition" and packaged it as a stand-alone
product for those wishing to own just the movie (and not the commerorative book and memorabilia packed in the elaborate box set). This single-disc version of the film still has more than five hours of bonus content including over 45 minutes of two new documentaries ... Paramount has on hand the Blu-ray debut of "Clueless
" (1995), director Amy Heckerling's take on West Coast teen lifesyles, starring Alicia Silverstone, Paul Rudd, Brittany Murphy, Stacey Dash, Donald Faison, Jeremy Sisto and Breckin Meyer. Bonus features include a new "Clue or False Trivia Game," featurettes: "The Class of '95," "Creative Writing," "Fashion 101," "Language Arts," "Suck 'N Blow -- A Tutorial," "Driver's Ed," "We're History" ... And, lastly, Universal has added "Pillow Talk
" to its 100th Anniversary Collector's Series celebrating the studio's centennial. The 1959 film, starring Doris Day, Rock Hudson, Thelma Ritter and Tony Randall, took its lumps as a prime example of the tame, sexless, air-headed romantic comedies of the era, but in hindsight, the film has more to say about mid-century mores and culture than was given credit at the time. Bonus features include "Back in Bed With Pillow Talk," "Chemistry 101: The Film Duo of Doris Day and Rock Hudson," commentary with film historians Jeff Bond, Julie Kirgo and Nick Redman. The film is available in a Blu-ray/DVD combo pack with an illustrated booklet.

Foreign:

There's two interesting foreign films hitting the shelves this week:
"Front Line
" (2011 -- South Korea), starring Ha-kyun Shin, Soo Go, Seung-su Ryu and Je-hoon Lee, centers on the Korean War's final battle to determine the border between North and South Korea; this was South Korea's submission to the Academy Awards
for Best Foreign Film. From Well Go USA ... In "Cirkus Columbia
" (2010 -- Bosnia) Divko Buntic (Miki Manojlovic) returns to his former home after a 20-year exile in Germany following the fall of the communist regime in Bosnia-Herzegovina in 1991. Returning with an attractive young girlfriend, a flashy new Mercedes, a pocketful of cash, and a lucky black cat, things are looking good for Divko. When his cat goes missing things begin to fall apart: trouble with his girlfriend and the fledgling relationship with his estranged son are strained as the entire town scrambles to find the cat and collect a cash reward. Divko's personal tumult mirrors the country's situation at large, with signs appearing that the Bosnian War is coming. As the war looms, tensions run high and Divko must decide whether to stay in his newly reestablished home or retreat. Directed by Danis Tanovie ("No Man's Land"). From Strand Releasing.

Special Interest:

"Art21: Art in the Twenty-First Century: Season 6" (2012) is the Peabody Award-winning documentary series that offers viewers a unique look into the thoughts, processes, and lives of today's most accomplished artists, $29.99 from PBS Distribution ...
With the help of new spacecraft and Earth-based telescopes, scientists are seeing the sun as they never have before and are even re-creating what happens at the very center of the sun in labs here on Earth. Their work -- chronicled here in "Nova: Secrets of the Sun (2012) -- will help us understand aspects of the sun that have puzzled scientists for decades -- and may even help us predict and track solar storms that have the power to zap our power grid, shut down telecommunications, and ground global air travel for days, weeks, or even longer. From PBS Distribution ... Jesse Owens was the most famous athlete of his time, whose stunning triumph at the 1936 Olympic Games captivated the world, even as it infuriated the Nazis. Despite the racial slurs he endured, his grace and athleticism rallied crowds around the world. Yet when the four-time Olympic gold medalist returned home, he couldn't even ride in the front of a bus. "American Experience: Jesse Owens" (2012) follows his life and career. From PBS Distribution.

This following release is not politically correct, so if you're easily offended by the sexist trappings of a time gone bye, you can stop reading right now. Image Entertainment takes you back to the gorgeous, glamorous, girl-esque of the 1950's with "Strip Strip Hooray," a six-movie compilation featuring the best of burlesque exploitation films: "'Midnight Frolics' (1949, B/W, 68 mins.): Direct from L.A.'s Belasco Theatre comes a galaxy of gorgeous girls including Sunny Knight (The Golden Girl of the Golden West), Mickey 'Ginger' Jones,
Aleene, Boo LaVon, Shirley Heart, Annette Warren and 'Sonney's Sunkist Beauties'; 'Everybody's Girl' (1950, B/W, 83 mins.): Gay Dawn heads a 'Whirly-Girly cast of 40' including Mary Andes, Sylvia, Levalon, Leonora, Alberta, Charmaine, and Diana (The Glamour Girl of Burlesque). If you donít have high blood pressure already, you will after ogling this humdinger; 'French Follies' (1951, B/W, 77 mins.): The Strip Parade continues with Mary Andes, Jennie Lee (The Sexiest Girl in Burlesque), Joanne Bridges (The Platinum Dream Girl), Ruby Lee, headliner Val de Val (The H Bomb of Burlesque), and the classic 'Crazy House' comedy routine; 'B Girl Rhapsody' (1952, B/W, 77 mins.): To be or double-D is the question, and here to answer it is Amber Dawn, Frenchy La Von, Ruby Lee (The Wham-Wham Girl), Nona Carver (The Blonde Venus), smoking (literally) Joan Bridges, red hot Chili Pepper (The South American Cyclone) and headliner Lily; 'The A-B-C's of Love' (1953, B/W, 74 mins.): Get ready for more wiggles, jiggles, and giggles featuring Blaza Glory, Mae Blondell (The Blonde Temptress), Bebe Hughes, Helen Lewis, and headliner Gilda (The Golden Girl) who's actually former Little Rascals child-star Shirley Jean Rickert turned Striptease Queen; 'A Night in Hollywood' (1953, B/W and Color, 62 mins.): Misty Ayers, Jeanne Saunders, Rea Walker, and Mae Blondell set the stage on fire before the tempestuous Tempest Storm, The Girl with the Fabulous Front, turns this black-and-white film into gorgeous color for a dazzling bra-busting climax." $19.98.

Check out other new May 1 DVD releases at OnVideo.