What's Your Flavor?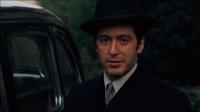 By Daniel Corleone - 12/07/11 at 09:54 AM CT
I wonder how my fellow members in Filmcrave watch their beloved movies and the reason for the specific genre. Do you rent? Purchase the following formats: Betamax/VHS/laserdiscs/DVDs? Watch on cable like HBO, Starz Movies and the like? Watch in theaters? Download films on the net? The list goes on and on, and it may vary depending on what you prefer.

Lately I have been interested in much older films and horror flicks, which I really wasn't into when I started loving movies. Coincidentally most of my favorite films fall mostly under Crime, but for me, nothing beats a great realistic story. This may vary depending on the screenplay but I tend to appreciate it as long as it is well-written, directed and acted, which is evident on my top movie list.

Much like the flavors of ice cream, you tend to be either a vanilla, chocolate or strawberry fan. However, there are times people mix and match flavors - just like genres: horror-comedies, adventure-sci-fi, crime-drama, etc. It's good to have variety: it removes redundancy. What is your flavor when it comes to your favorite films? The reason behind your favorite genre?

Feel free to enumerate on as many as you can - you never know when it may help a fellow member. As for me, it would depend on what is available to keep my cravings in line with the best or mediocre films around.