By Chris Kavan - 09/13/20 at 09:29 PM CT
Once again, the biggest news over the weekend didn't concern any of the film currently playing at the box office, but rather the uncertain future of theaters. Wonder Woman 1984, which was poised to be the biggest film of October, has been delayed until December - where Dune (which just dropped an amazing first trailer) is still (for the moment) also opening. Another wide release, the horror reboot of Candyman, was also delayed until an unspecified date in 2021. With two of the biggest films of the next month bowing out, it leaves a single new wide release on the September calendar - Jim Caviezel's Infidel on September 18 - and then no new wide releases until October 9th. The biggest film in the foreseeable future now looks to be Death on the Nile (a sequel to the whip-smart 2017 film Murder on the Orient Express) all the way to October 23rd - if theaters even decide to remain open that long since they are bleeding money and that doesn't look to change any time soon. The sad fact is, theaters probably just opened too soon - and we'll see if they decide if it's worth the effort to continue.

1) TENET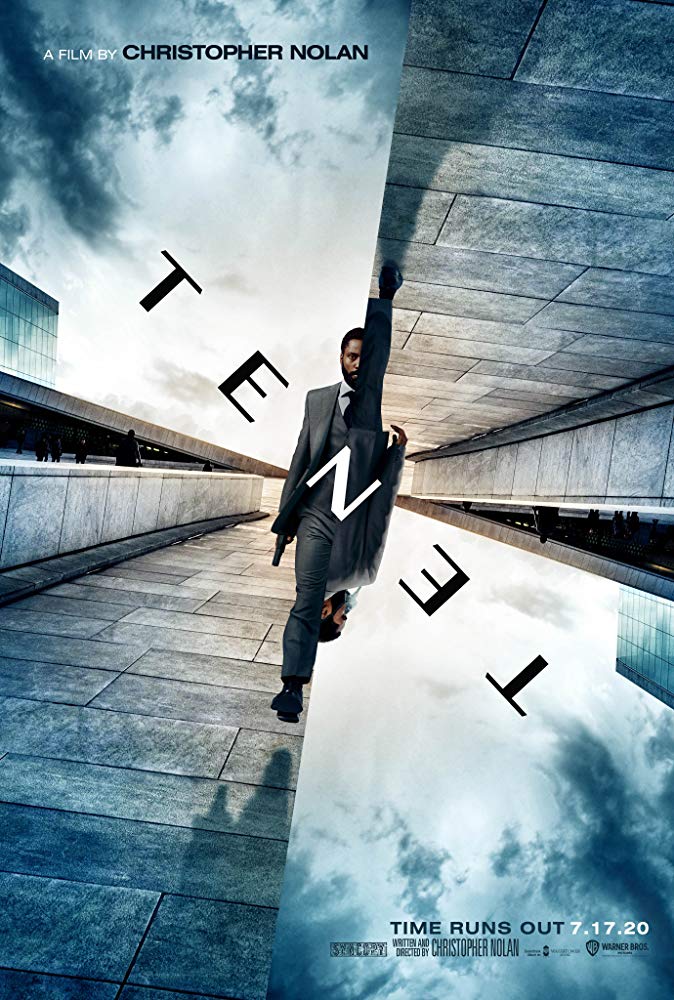 First, the good news - Tenet only dropped about 29% from its opening weekend and, also encouraging, the biggest numbers came from newly-opened theater in California (Orange County to be exact) and the Paramount Drive-In in Irvine. That aside, that 29% drop still only accounted for a $6.7 million weekend, meaning, aside from previews and the extended Labor Day - Tenet only made $9.5 million over the traditional weekend. That gives Tenet a new domestic total just below $30 million - at $29.5 million. About the best news to be taken from this is that if theaters do continue to open - Tenet does have a pent-up audience willing to watch it. But on the other hand, it shows the long-term prospects aren't as robust as once thought and Tenet is not going to be able to single-handedly revive the box office. It continues to do well enough on the international front, bringing in an additional $30.6 million, for a worldwide total topping $200 million. It did take a big hit in China, dipping 66% (though it is still its top market with $10.2 million) and is down overall from $58 million last weekend. Tracking still suggests that Tenet will make it to $300 million in the long run. It's hard to say if that ultimately justifies a theatrical release at this time, but the film could very well wind up as the biggest film for the rest of the year at this point.
2)
THE NEW MUTANTS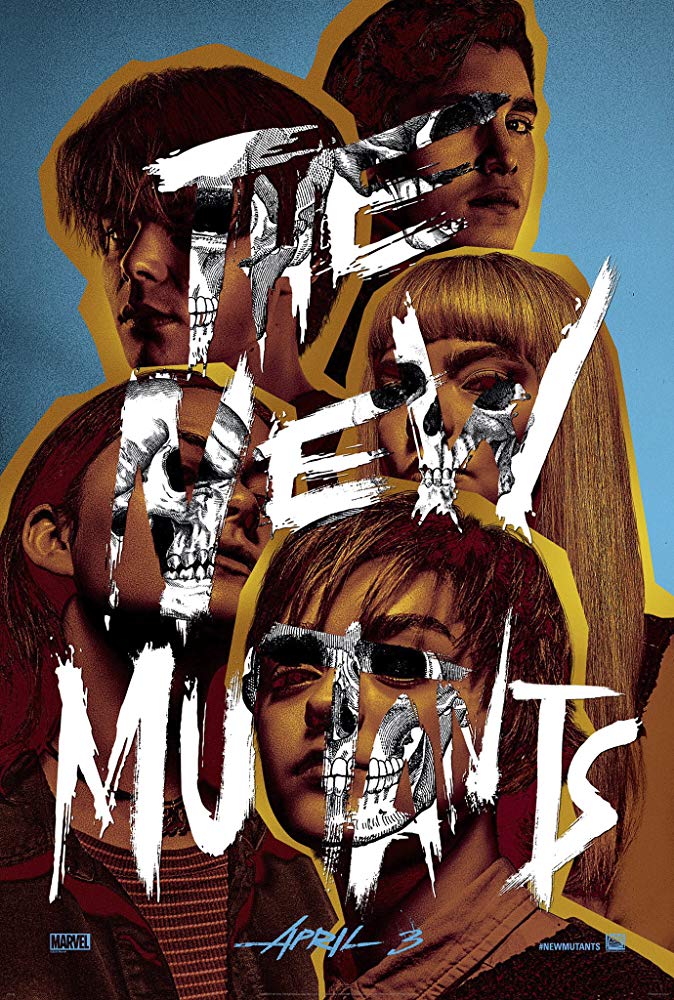 Unsurprisingly, New Mutants took another 30% drop in its third week for a $2 million weekend and a new total of $15.2 million. There is not much more to say on the matter, as the film may be able to creep above the $20 million mark as competition remains pretty much nonexistent. Not exactly what one would hope for but about as good as one could expect in these times.
3)
UNHINGED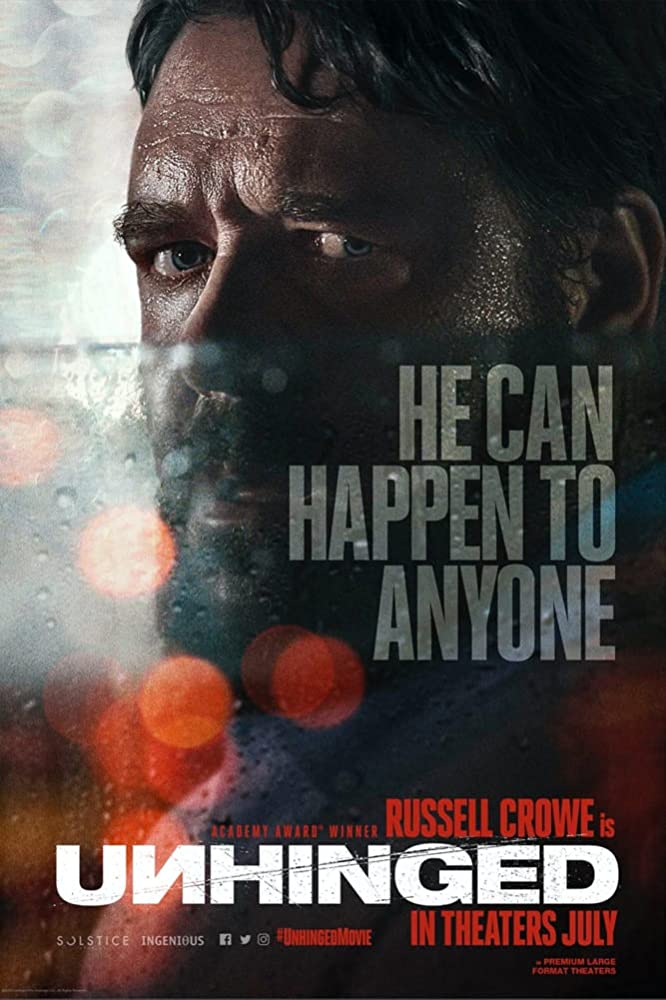 Despite theaters opening in limited capacity across a good swath of the nation, Russell Crowe's thriller continues to play best in drive-in theaters as all of its top theaters continue to be drive-in venues - whether in the U.S. or Canada. It added another $1.5 million for a new total of $13.8 million (down just 16%) as it continues to hold steady. Even after five weeks, audiences seem pretty happy to support this violent thriller, which is a bit disconcerting but actually seems right on the money as well. I think until grosses fall below $500,000 or so, I don't see this leaving theaters while it can sustain itself.
4)
THE BROKEN HEARTS GALLERY
The newest wide release at the box office had good buzz going into the weekend, but the goodwill didn't extend much to audiences as the film brought in just $1.12 million - pointing to a per-theater average of just above $500. Taken altogether, theaters took in under $15 million for the entire weekend - and averaged just $5000 per theater - which means most operated at a loss. While Broken Hearts Gallery was never going to match Tenet - this low of a showing is just another sign that either audiences are still wary to show up or measures taken to halt the spread of Covid are unsustainable in the long run if theaters want to rise back to profitability. Looking towards the future, nothing seems to stand out until late October/early November - and we'll have to see if theaters can wait that long.
Outside the top five: Mulan opened in China, amidst a flurry of controversies, and, as expected, had a rather underwhelming debut with just $23.2 million. It earned $37.6 million total international. That aside, early numbers from Disney+ show that Mulan may have had a bigger influence than Hamilton in getting people to sign up and watch. While no numbers have been released - it's at least an encouraging sign, though we may never know how much Disney made or lost on this $200 million venture.
Opening exclusively in Canadian theaters, After We Collide (sequel to the 2019 film After), the steamy YA romance took in $600,000 but the big news is in the international numbers where it has earned over $21 million. It will have a limited opening in the U.S. in October.
Unless things change next week's Infidel looks to be the last wide release for the rest of the month - and I don't see the film (which actually had a limited release back in 2019) having much of an impact on the box office.
Comments