By Chris Kavan - 09/07/20 at 08:05 PM CT
Christopher Nolan's long awaited Tenet opened in the U.S. to 65% of theaters (with New York and California still mostly off the table) and, while maybe not quite the smash hit it could have been, brought in enough to buoy a still-unstable industry. It also opened in China to somewhat muted numbers, being topped by The Eight Hundred (in its third weekend) that still looks like it will be the year's biggest worldwide release. New Mutants crumbled in its second weekend after a disappointing opening with Russell Crowe's Unhinged rounding out the top three. The rest of September is Tenet's to win or lose, as there looks to be no major competition until Wonder Woman 1984 drops in early October.

1) TENET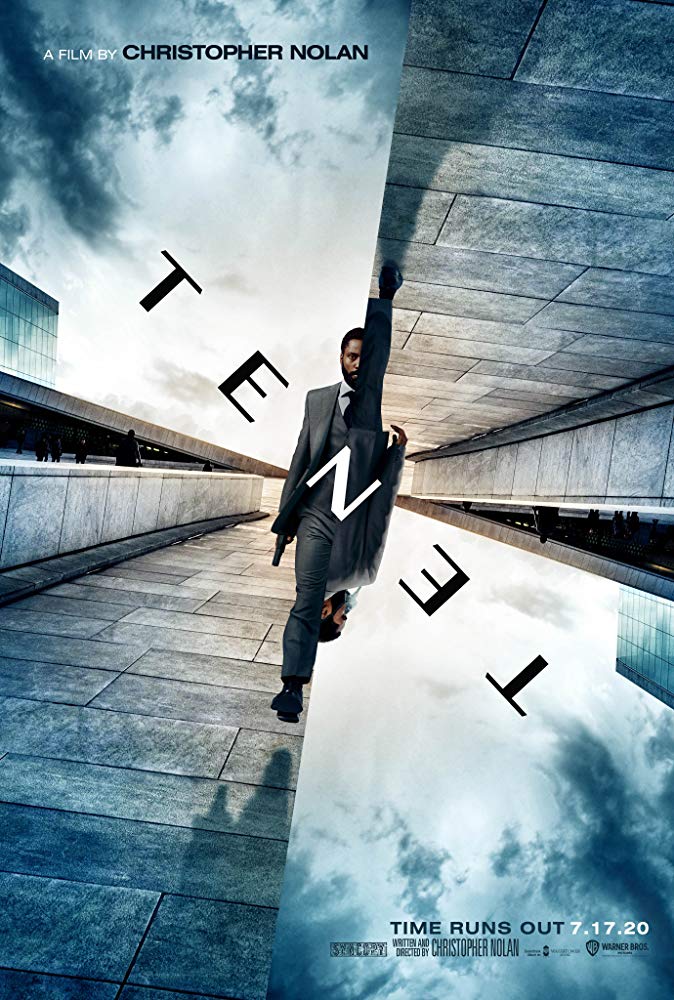 Here we go - the saving grace of the late summer / early fall has arrived and it came in hot with a much-needed $20.2 million showing. Yes, that is far from what the film would have made in traditional circumstances, but with things the way they are, that is at least an encouraging showing. While Warner Bros. is quick to point out that comparisons mean next to nothing in these times, Tenet was close to the Labor Day Weekend opening of the likes of The American ($16.6 million) and The Constant Gardener ($11 million). The big difference being Tenet came attached with a $200 million price tag. The film is obviously going to have legs - and we'll see if more theaters start to open in the coming weeks (or if Nolan breaks down and allows other Drive-Ins to show it) that could boost its final total. Best case scenario looks to be about $100 million domestic - but we'll see. The film earned only a so-so "B" Cinemascore, but I'm guessing movie-starved audiences aren't going to be too concerned about that. Overseas, the film also opened in China where it landed with $30 million - as stated earlier - behind the $33 million of The Eight Hundred, which has earned $348 million in China alone. While that $30 million does represent a career-best opening for Nolan, it took a big dip from Sunday to Monday and doesn't look to have near the legs of Interstellar. With Mulan on the way, Tenet is going to have a hard time standing out in the crowd and looks to taper off a bit sooner than expected. It only dropped 37% in other international markets - another encouraging sign - but Tenet may not be the silver bullet Hollywood wanted - but it may do well enough to keep the ball rolling.
2)
THE NEW MUTANTS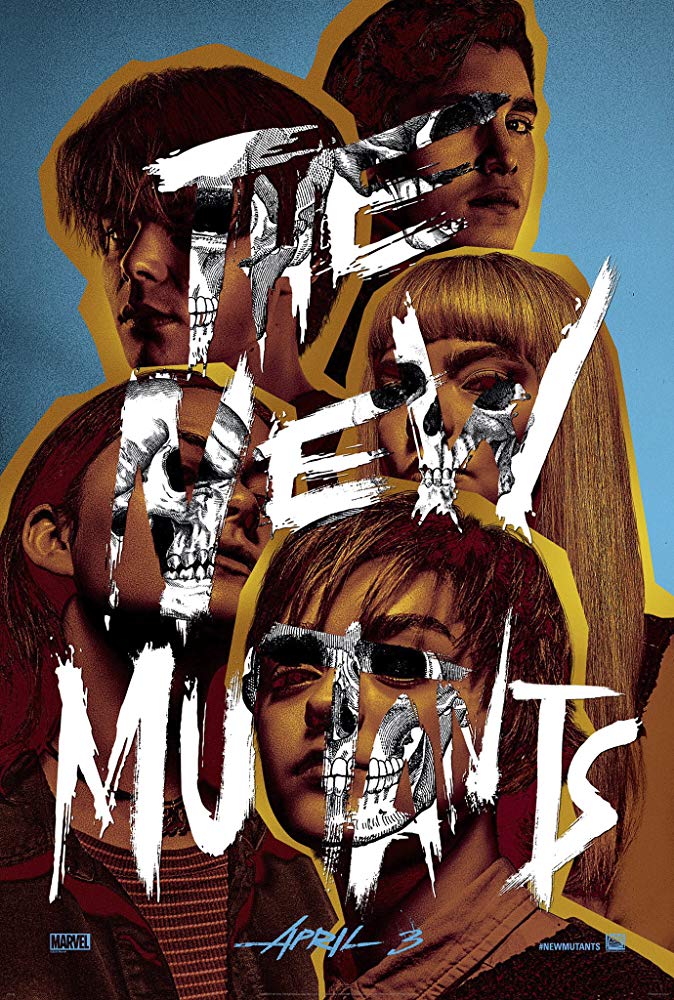 Following a muted opening of $7 million, along with a lot of scathing reviews, New Mutants took a predicable 58% drop, with $2.9 million for the weekend and $3.6 including Labor Day. That gives the long-delayed spinoff a $12.3 million total. The drop is actually comparable to previous X-Men films - the worst being Dark Phoenix (at 71% - and totally deserved it) and the best being X2 at 53%. It even held better than some MCU films like Spider-Man: Homecoming and Captain America (61% for both). But even the best hold of all time wouldn't have saved this one from being a disappointment. The fact remains that this is vestige of the pre-Disney X-Men - which was already heading downhill - and is going to be a mere footnote as mutants will eventually find themselves in the vast MCU at some point in the near-ish future. Even with the drop, New Mutants, like Tenet, will benefit from a relatively quiet September and should have some form of legs going forward.
3)
UNHINGED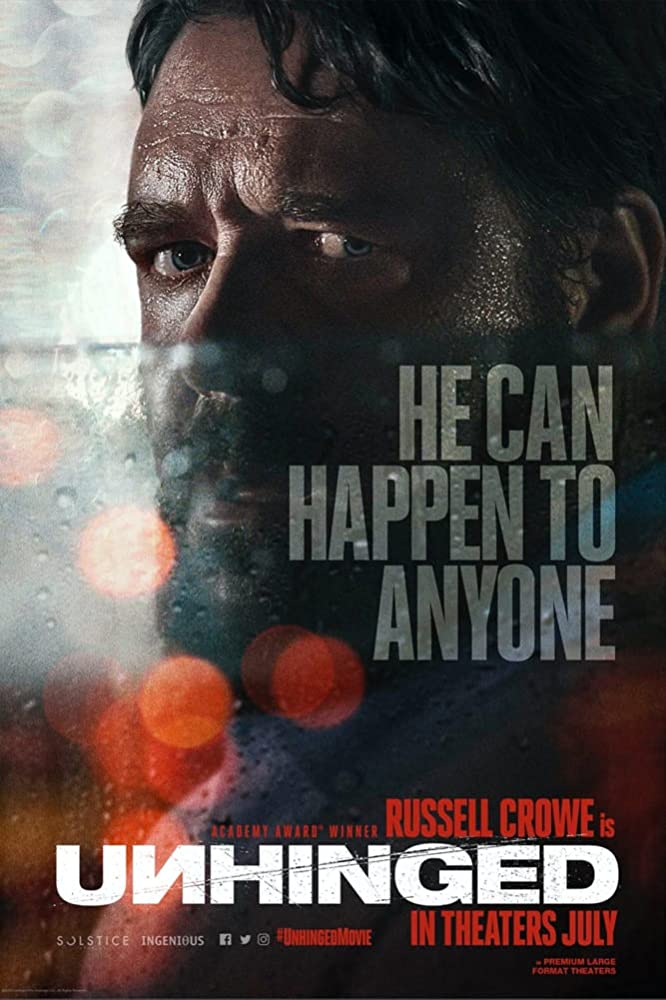 Speaking of legs, Russell Crowe's violent thriller, Unhinged, took third place with a $2.2 million over the long weekend with a new total of $11.8 million. While that $30 million goal that was hoped for looks a bit far out of reach now, at least Unhinged is in a better position than both New Mutants or, really, Tenet - as its budget was much smaller and legs seem a bit better. We'll see how it plays out for the rest of September, but chances are its at least tops $20 million in the long run. While that's not a home run by any stretch, it at least justifies its release in these challenging times.
Outside the top three: Bill & Ted Face the music topped $2 million with $809,000 and a new $2.3 million total. It didn't even really need a theatrical push as it continues to dominate the PVOD charts. Just below, The SpongeBob Movie: Sponge on the Run (playing exclusively in Canada) topped $3 million with $470,000 and a new $3.4 million total.
Even with rising dissent about boycotting Mulan, the film opened in a handful of international markets (with China on the way) with $5.9 million, including the year's best openings in Thailand and Singapore. Disney has not provided any information about its Disney+ PVOD numbers, and doesn't really have to - but I'll be keeping an eye out for any news of note.
Next week the only new wide release is the romantic comedy The Broken Hearts Gallery, which I don't see toppling Tenet.
Comments