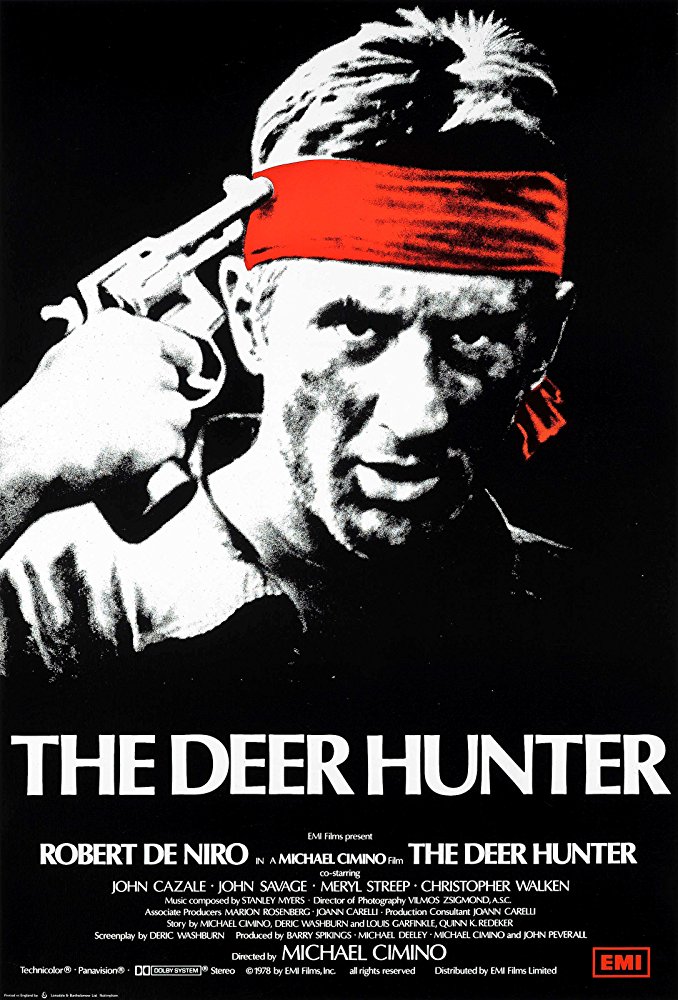 The Deer Hunter
Effective although too long.
Ichabod Crane - wrote on 03/27/09
The deer hunter's success may have caused problems but that does not make the film itself bad. Yes the film is too long, and at the same time it seems a bit rushed namely how quickly they get captured and one characters insanity occurs oddly because it happens after wards but not instantly after what would cause his problems. In fact that part of the story would not have really worked well at all if the actor did not pull it off as well as he did. The rest really does work, in terms of the intensity of some seems and the emotional impact of others. It is shot well especially the hunting scenes and most of the scenes are very authentic. You care about most of the characters since it shows them before the war, and it really shows the effects of the war well except that one problem.

Oscar Win Best Supporting Actor Christopher Walken 6- Walken sells every scene in the film. He sells something else that caused some unbelievable thoughts to me he made as believable as possible. Once again he is perfect throughout he never does the wrong thing and is just great in the film and essential to its success.

Oscar nominee Best Actor Robert Deniro 5/5- Deniro is completely satisfactory in this film. He does everything the role requires perfectly and does not falter. He is effective as being a main character that you understand and never doubt.