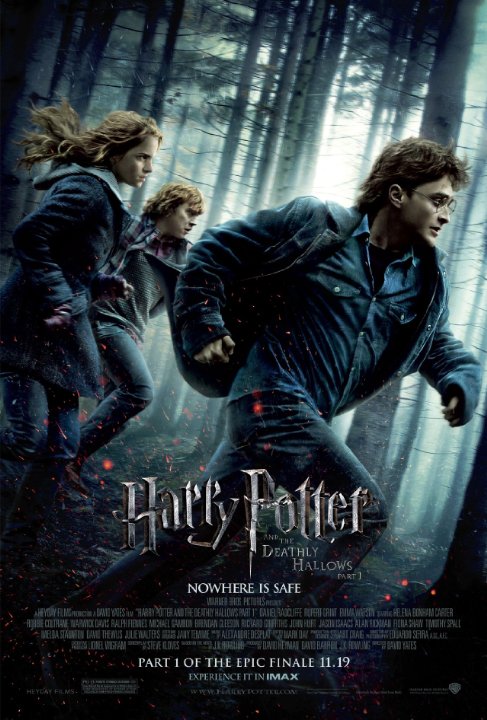 Harry Potter and the Deathly Hallows: Part 1
HARRY ROCKS
Spielbergian - wrote on 11/23/10
A great improvement for the Harry Potter films. Harry finally seems like he's grown up, along with the other characters the plot is darker and every part of the movie is an exciting adventure.

Granted, the only thing that stopped this movie from getting a full 4 stars is the comedic relief. Overused and put in unnecessary places that destroy the tension. And originally the dialog is too quickly delivered.

But, after you get past the small problems that can be barely noticed this movie is the best of the Harry potter series and filled with great moments.