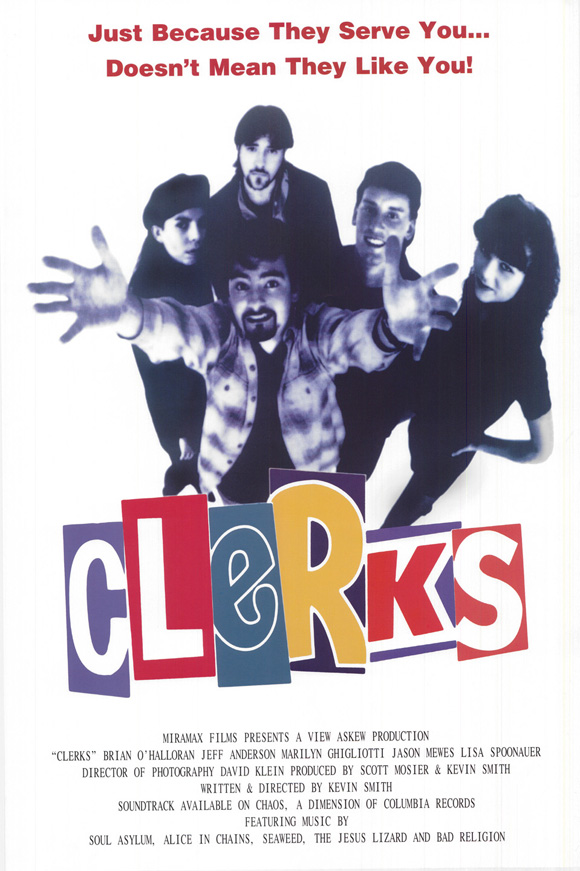 Clerks
Comedy masterpiece!
TheWolf - wrote on 07/30/07
Clerks is a film that I greatly look up to these days. Kevin Smith did everything he could to create a story that would be both interesting to the viewer, and yet be original enough for people to want to see more than once, while at the same time sticking to the incredibly low budget that he had to work with.
Starting off with the idea of shooting everything in black and white was a great choice, because of the genre of the film and the obvious time setting not being in the era of black and white the colors alone give you the feeling of being an outside entity, as though you are watching them and you are not really involved with their lives.
Dante (O'Halloran) and Randall (Anderson) are two of what seems to be the most stereotypical depiction of what Generation X'ers are like. They hate their jobs, they don't want to put any effort into what they are doing and yet at the same time they can't help but show up for work when they are asked because its their job.
I have to say that Randall is one of my favorite characters in this movie and it is simply because he treats people exactly the way everyone wants to treat people. He doesn't care about the consequences, and it is great. The funniest scene of the movie is when the mother asks if he can order a movie through the distributor for their shelves and when he calls the distributor he asks for a list of about 15 of the most filthy porn titles you can think of in front of the little girl before ordering the one that they wanted.
While this show had a short lived cartoon spin-off (lasted 2 episodes before being pulled from the air.. of course the advertising was horrible) it was pretty damn funny as well.
Clerks is an amazing movie to see what one guy can do on a limited budget, rumor has it Kevin Smith had to sell his car to scrape up enough cash to complete it... the guy knows what he is doing.