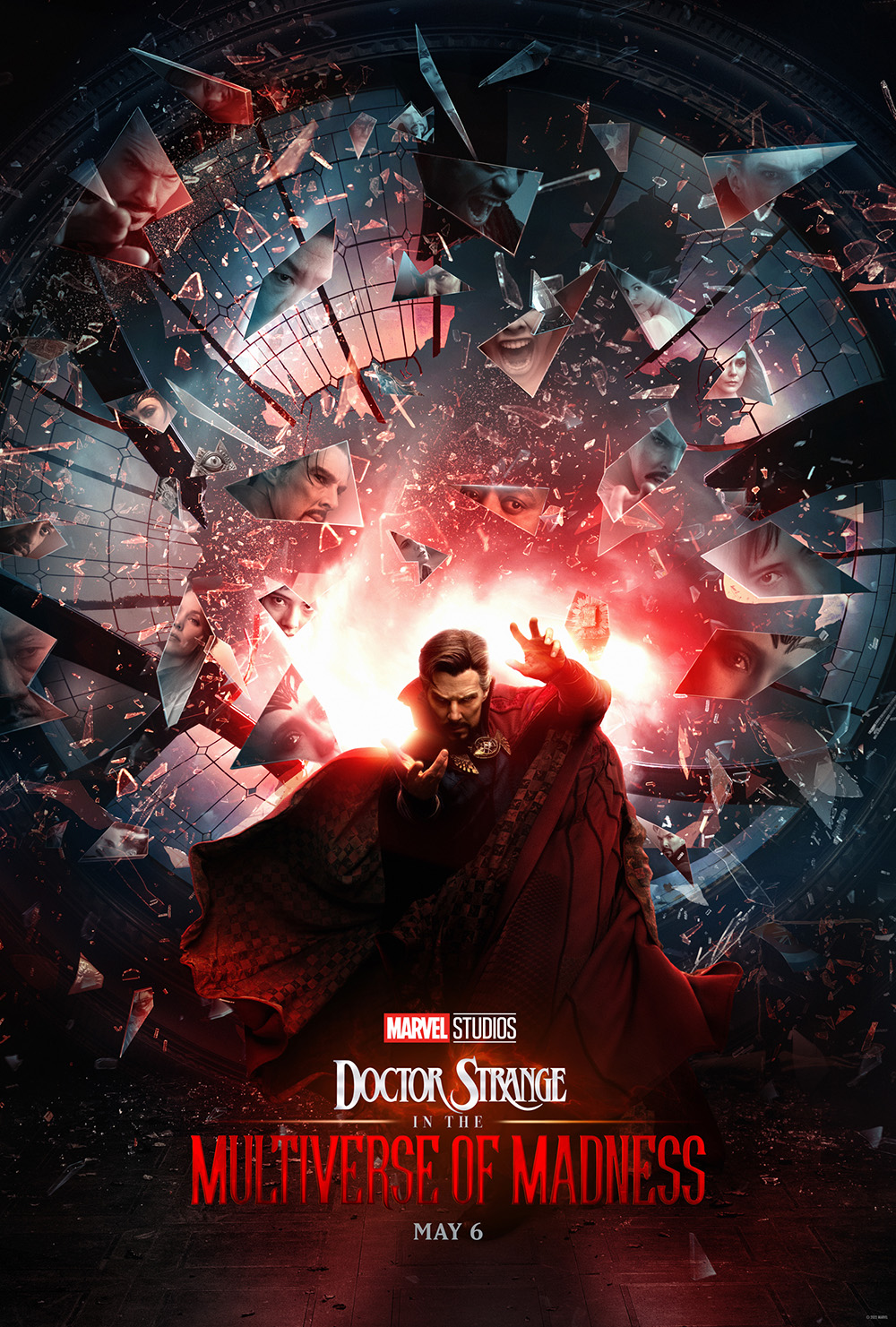 Doctor Strange in the Multiverse of Madness
A Scary Good Trip with Raimi at the Helm
Chris Kavan - wrote on 05/15/22
Sam Raimi has done something spectacular - given the MCU something different. Raimi brings his blend of horror and humor to give the Multiverse of Madness its own unique flavor and while it may not be the pinnacle of the franchise, it's certainly still near the top of the Marvel heap bringing plenty of chills - and some nice came appearances - along the way.

The Strange sequel starts off with a bang - and with a new characters in America Chavez (Xochitl Gomez) - who, teaming up with a new Doctor Strange variant (Benedict Cumberbatch) - is trying to escape from a shifty demonic creature. The duo are after a very important book - but things take a turn and it seems for a moment this Strange is willing to sacrifice America for the greater good - and that's when we see her power. Chavez can travel between the multiverse - but because she can only do so under extreme stress, she can't control it. Her latest leap lands her in the MCU proper universe where our Doctor Strange is at the wedding of former flame Dr. Christine Palmer (Rachel McAdams) who has moved on. But it doesn't take long for Chavez to attract another unwanted guest in the form of a space octopus thing with a giant eye. With new sorcerer supreme Wong (Benedict Wong) on his side, the two save Chavez and figure out some mighty dark magic is at play. Strange turns to the expert on such things, Wanda Maximoff (Elizabeth Olsen) but instead of finding help from the Avenger, finds she has been twisted by the power of the Darkhold and stop at nothing to be reunited with her twin sons (Jett Klyne and Julian Hilliard) even if it mean plenty of death and destruction.

Multiverse of Madness earns that PG-13 rating with and doesn't shy away from some dark moments. But true to Raimi's vision, the film also has fun with camera angles and humor and you can't help but be reminded of Evil Dead and Army of Darkness in certain situations. Olsen is by far the most compelling character here - after coming off her performance in WandaVision, this more twisted version is a great direction even when it is so purely evil.

Gomez isn't given nearly enough screen time and should have had a bigger role. Her story deserves more attention and while I think the casting was spot on, I hope she gets the chance to shine bigger in the future. McAdams is given a decent part to play after being squandered a bit in the first film. Cumberbatch, as always is solid fun whether battling himself via an interesting music-based combat or simply being the snarky, know-it-all he just is. And while not every rumored cameo appearance turned out to be true, don't worry, there is a a fantastic showcase that is illuminating and will leave fans salivating for future possibilities.

While it's easy to pigeonhole the MCU into standard superhero action - Raimi has put his own spin on things making Multiverse of Madness stand out from the crowd. The franchise hasn't been afraid to take more chances lately and hopefully it's just a portent of bigger and better things to come.