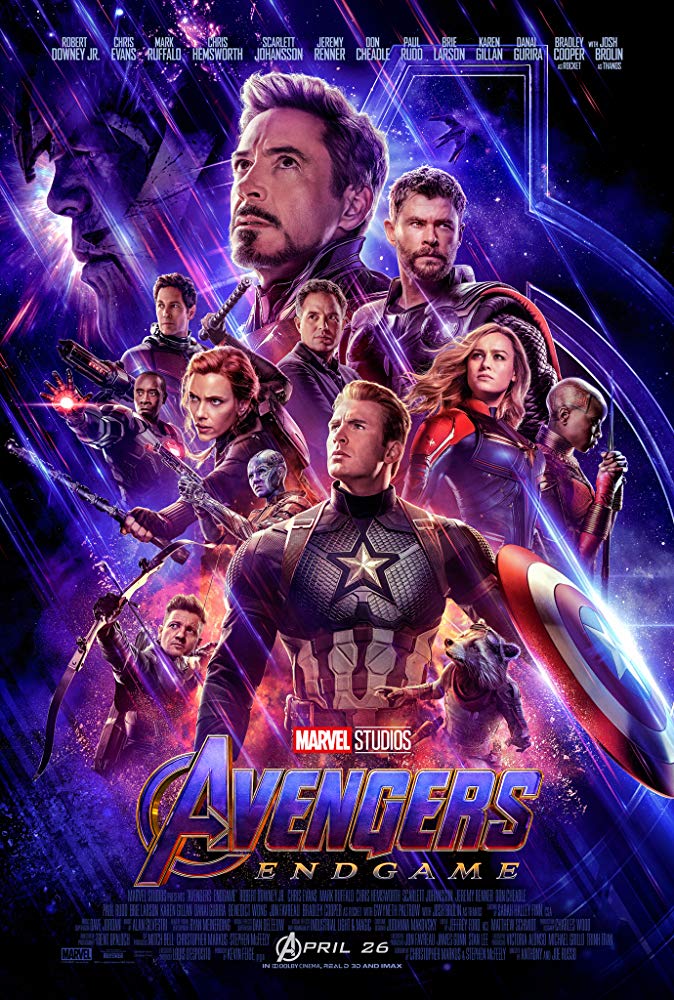 Avengers: Endgame
Endgame Is the Finale You've Always Wanted
Chris Kavan - wrote on 05/05/19
The culmination of the entirety of the MCU to this point gives you everything you have come to expect from this series - action, humor, emotion - while providing a worthwhile ending that serves as a reminder of the past that also bodes well for the future.

It's tough to review Endgame because just about everything good about the film would also spoil it. So I can't get into that much detail. The film picks up where Infinity War left off - the Snap heard round the universe - as Thanos took out half of all life, everywhere. Our heroes who are left want nothing more than to figure out how to set things right, and know that the Infinity Stones hold the key. But even though they track down Thanos, it seems all their plans are for naught. The film then gives us a five-year jump where the world is now a very different place - as are our heroes. But it takes a random act for Scott Lang (Ant-Man himself) to free himself from the microverse - where almost no time has passed for him, but things are very different. When he learns what has happened, he comes up with a long-shot plan that involves going to different points in time with the ultimate goal of reversing Thanos' snap.

This means Endgame features an appearance from just about everyone in the MCU at one point or another. And it's a lot of fun to see how far things have come - while still getting to revisit a few key moments in this series. But while there is a lot of fun to be had, there are also sacrifices that must be made, and the biggest emotional heft comes from these moments. And the climactic battle at the end is probably one of the greatest action scenes out of any movie in recent memory. Everyone gets a chance to have their moment and despite the hectic action, it's just an amazing accomplishment.

Of course, the emotional core of this story revolves around two of the OG Avengers - Iron Man (Robert Downey, Jr.) and Captain America (Chris Evans). Both actors really deliver here - but don't discount Mark Ruffalo (Hulk, Bruce Banner), Chris Hemsworth (Thor), Scarlett Johansson (Black Widow) or Jeremy Renner (Hawkeye) - all who change considerably during the five-year time jump. Paul Rudd, Karen Gillan, Don Cheadle and Bradley Cooper (as the voice of Rocket) also carry a considerable bit of the load early on. Despite the very stakes presented, Endgame doesn't skimp on the comedy, bringing in just enough of the Ragnarok/Guardians of the Galaxy vibe to make you laugh while is balances out the more heavy moments. This includes some nice cameos, such as Taika Waititi's Korg.

What else can I say? As a fan of the MCU from the start, Engame delivers exactly what I wanted. The three-hour run time isn't a hindrance in the least, as nothing in the film seems wasted. While some may be a bit disappointed in some of the choices that were made - and there are always at least a few issues to be had when time travel is invoked - nitpicking aside, I have very little issue with how things were handled and feel strongly this is going to be a tough film to top in a long time.