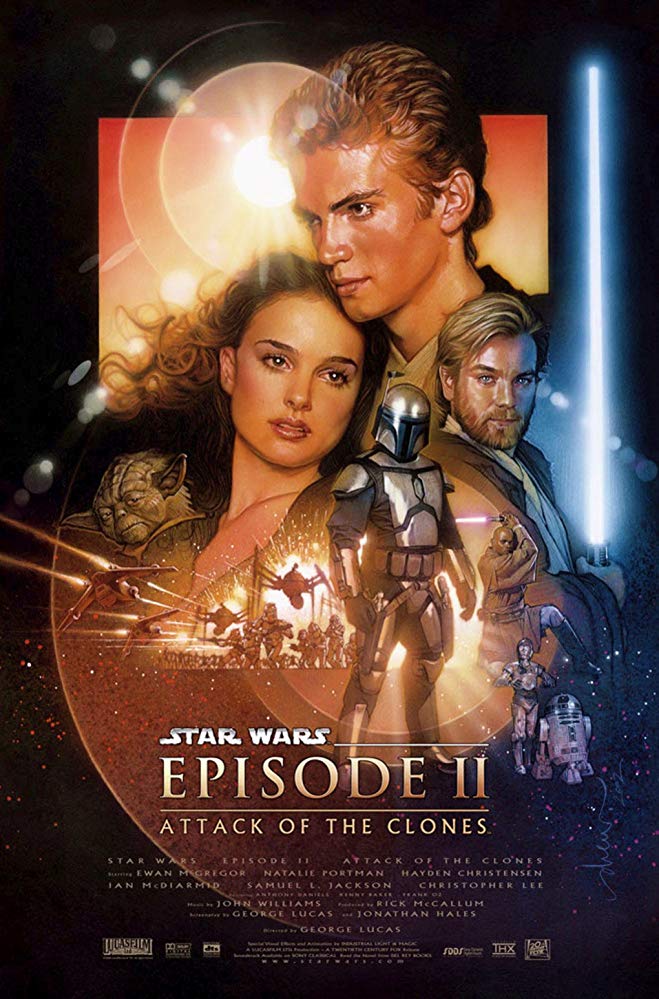 Star Wars: Episode II - Attack of the Clones
Review - Attack of the Clones (2002)
Delorted - wrote on 07/09/08
There years after the fiasco that was "The Phantom Menace," George Lucas brings us another chapter in his epic saga. While a lot of the problems from the first were gone, a whole new set of problems awaited us in "Attack of the Clones."

First of all, it's still just a toy marketing ploy. It's still pointless action with pointless characters, but this time there's actually character and plot development, regardless of how pathetic it may be. The action is vastly improved from Phantom, but not to the point of actual enjoyment, save for one scene near the end that ends up being way too short.

I know it's been done to death, but I have to bash Hayden Christensen now. He is the new Keanu Reeves. When Keanu stops acting, Hayden will rise to be the supreme ruler of suckage. I'll admit, in more recent works he's doing a little better, but not by much. In this movie, however, they couldn't have picked a worse person to play his character. It's as if they intentionally wanted this movie to be so bad that it would make the first one look good, but they failed.

Why is Yoda not a puppet anymore? Why did Jar Jar have to come back? Why is about 90% of this movie completely useless in the Star Wars saga? Two of these three answers are sadly answered in the movie, but I won't spoil them here for those who haven't seen it. But trust me, you don't really want to see it.