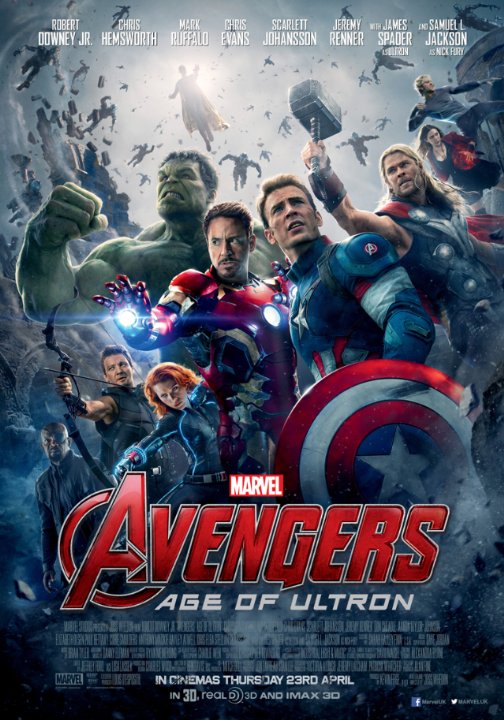 The Avengers: Age of Ultron
Some pacing issues, but good overall
Evan Wheatley - wrote on 10/21/16
In 2012, comic book enthusiasts and the average moviegoer alike, witnessed Earth's mightiest heroes fighting side by side on the big screen for the first time ever. This year's "Avengers: Age of Ultron" however, did not have the same luxury granted to its predecessor. With the wow factor from the first installment gone, the sequel had to rely on a compelling story in addition to strong character development. Thankfully the Avengers delivered both, and kicked off the summer with a bang.

Based on the film's marketing campaign, one might assume that the movie's tone was going to be much darker than the first. The film tends to lean more on the humorous side however, with much of the comedic relief stemming from James Spader's Ultron.

While Spader's portrayal of Ultron is top notch, the dynamic between the heroes is the centerpiece of the adventure. The film takes the time necessary to develop the characters, humanizes ones such as Hawkeye and builds up the tension between Captain America and Iron Man that will come to fruition in "Captain America: Civil War".

Despite some uneven pacing, "Avengers: Age of Ultron" does a good job setting up the events of Marvel films to come, and serves as a strong directorial finish for Joss Whedon in the Marvel cinematic universe.