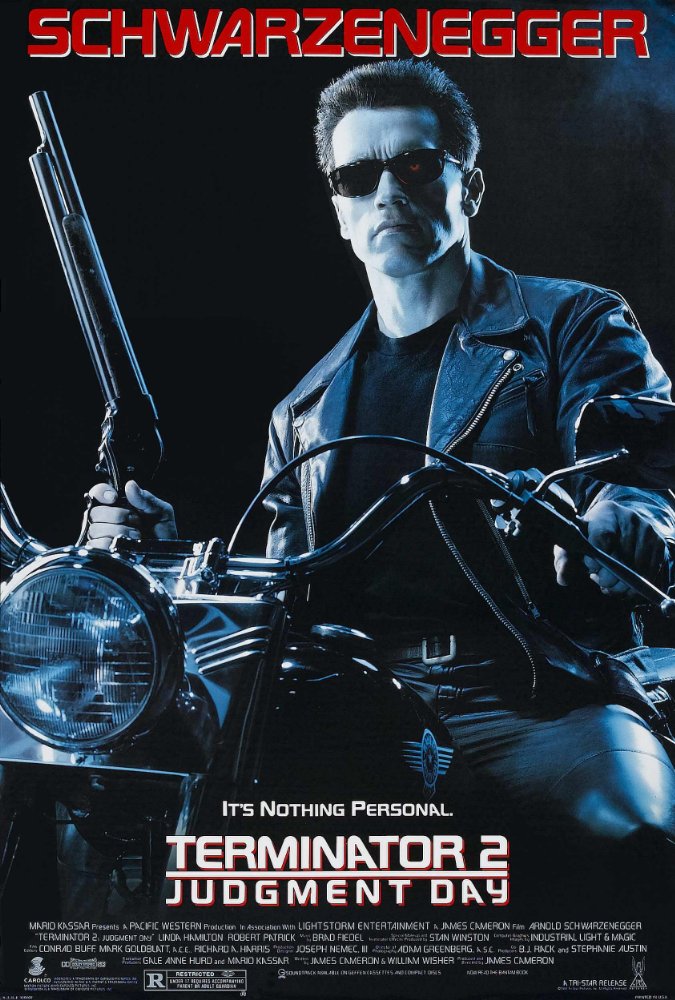 Terminator 2: Judgement Day
25 Years Young
Pat - wrote on 07/03/16
As of today, "Terminator 2: Judgement Day" is 25 years young, and note the word "young" due to the fact that the film holds up so well even to this day. This is precisely how to make a sequel compelling. Take the main characters, from a decent science-fiction/action film from the eighties, to a completely new level of development.

The movie has incredibly great performances from all the actors. I have to really hand it over to Edward Furlong for nailing his first acting role as John Connor. John Connor is a completely believable teenage character because of how well-acted he is. Robert Patrick's character as the T-1000 is revolutionary because the way he morphed into other people's appearances still holds up like a modern film. I really love the way Arnold Schwarzenegger plays the Terminator in this particular movie, much different from the original. And this time Sarah Connor is such a cooler character; Linda Hamilton really owned the role.

Do I have any complaints about "The Terminator"? Lots. But for "Terminator 2: Judgement Day"? Not in the slightest! T2 is a masterpiece!