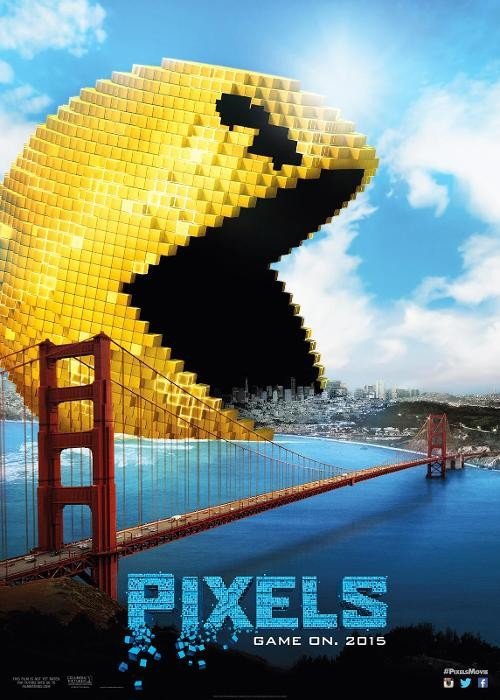 Pixels
Pixels movie review - Rating 2 out of 4
Kalpesh Prajapati - wrote on 07/30/15
for more exiting and latest reviews please visit my website www.KalpeshPrajapati.com

Watching Pixels is like watching 4 famous games from the yesteryears. Galaga, Centipede, Pac-Man and Donkey Kong. These games do keep you at the edge of your seat during the action.

The action is very fast paced and will be liked by all. A special mention to the Pac-Man and Donkey Kong game sequence. The special effects are just outstanding.

Though there is no comedy, there is lot of humor in form of one-liners.

This movie may make people feel nostalgic and happy. Those who played these games would be already in their 30's and 40's and would enjoy seeing a larger version of their once favorite, now obsolete games back in action.

Watch it once for the sake of games that you played when you were a kid.