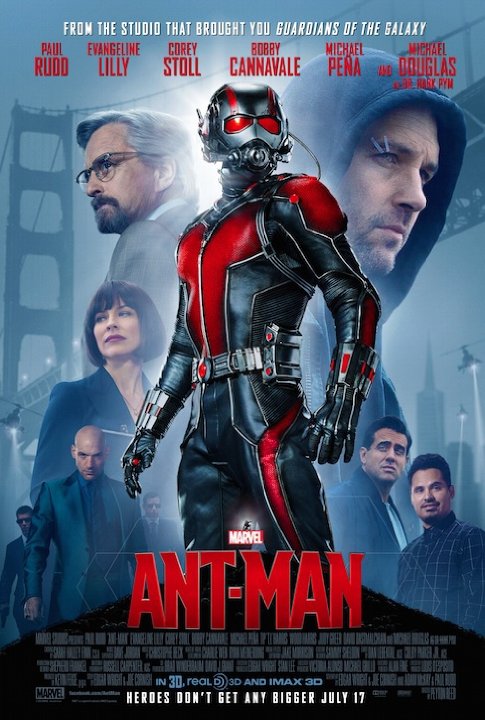 Ant-Man
Ant-Man - Rating 3.5/4
Kalpesh Prajapati - wrote on 07/23/15
for more reviews visit www.KalpeshPrajapati.com

Ant-Man – Rating – 8 out of 10

Ant Man is possibly a good addition to the Avengers' clan. As the name suggests, he is neither regular-sized not Super-sized hero – He is small – yet powerful.

While this cannot be compared with the grandeur of Avengers movie, the special effects must be given a lot of credit. The special effects are excellent to such an extent that you forget your hero is ant-sized.

Here we have a superhero who shrinks and grows back at blink of an eye. He fights the bad guy's similar prototype and saves the world from annihilation.

The story is simple but very fast paced which ensures that you are at the edge of your seat throughout. There are very little dull moments but you can easily live through them. Because as soon as you start getting bored, the scene changes and action is back on screen.