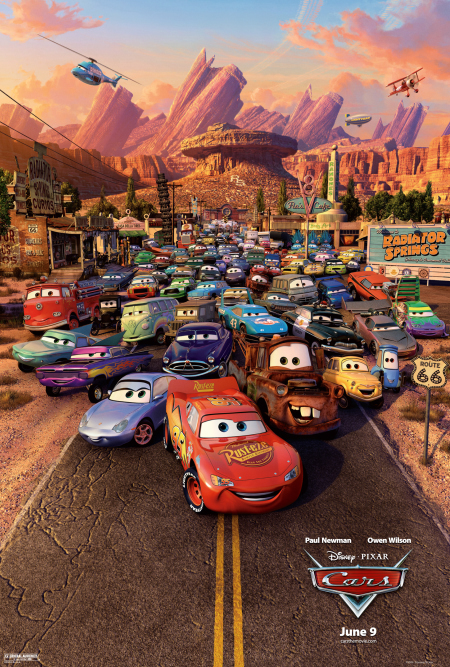 Cars
Funny enough and very creative
Josh C - wrote on 01/05/08
I finally saw this movie. I hadn't been really looking to watch, but it was on so I decided to give a test drive. I ended up really enjoying it. Much of the comedy is for all ages but there are a few references and things I don't think kids would get.

I was amazed at how well they tied in "cars" to everyday life. One of these scenes that I really enjoyed was when they went "Tractor Tipping" instead of cow tipping. I thought the whole scene was done creatively and it was a lot of fun to watch.

Owen Wilson, Bonnie Hunt, Tony Shalhoub and Larry The Cable Guy all did great jobs doing the voices of the various cars. Tony Shalhoub's accent was a riot.

Is this movie as good as Ice Age or Finding Nemo, probably not. But it is entertaining and better than a lot of the computer animated movie that are out there.