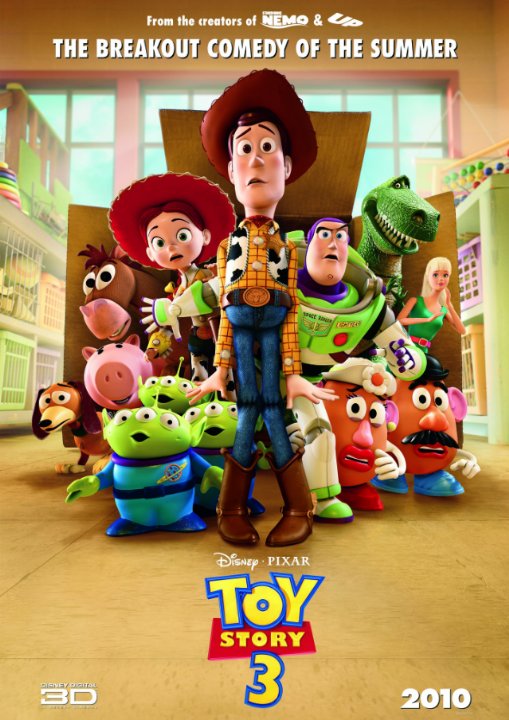 Toy Story 3
Good Ending to a Great Series
Josh C - wrote on 05/21/10
Aren't toys great! Well not all toys. This movie truly personified toys and showed that they too can feel not only rejected but sometimes like their soul has been torn out… Oh, wait this is not one of those reviews is it? I don't write that crap! Here's to the real review.

Toy Story 3 is a good film, it is about as funny as the second installment and maybe a little bit more clever. It has some really good moments: mainly when they introduce the new backstabbing toys at the day care and any scene when the Ken doll was involved in. However, it also had some sentimental moments that dragged on a little bit and bored me. Without giving anything away, lets just say it had a pretty happy ending.

Still, the Toy Story series is one of the best animated series of all time. It may not be as funny as Shrek or as emotional as Up, but it has just about everything anyone would want. It is this mass appeal that makes it great. It is funny, emotional, beautiful, deep, petty and clever. They have ended the series well and that is all I can hope for on a sequel's sequel.
Recent Comments