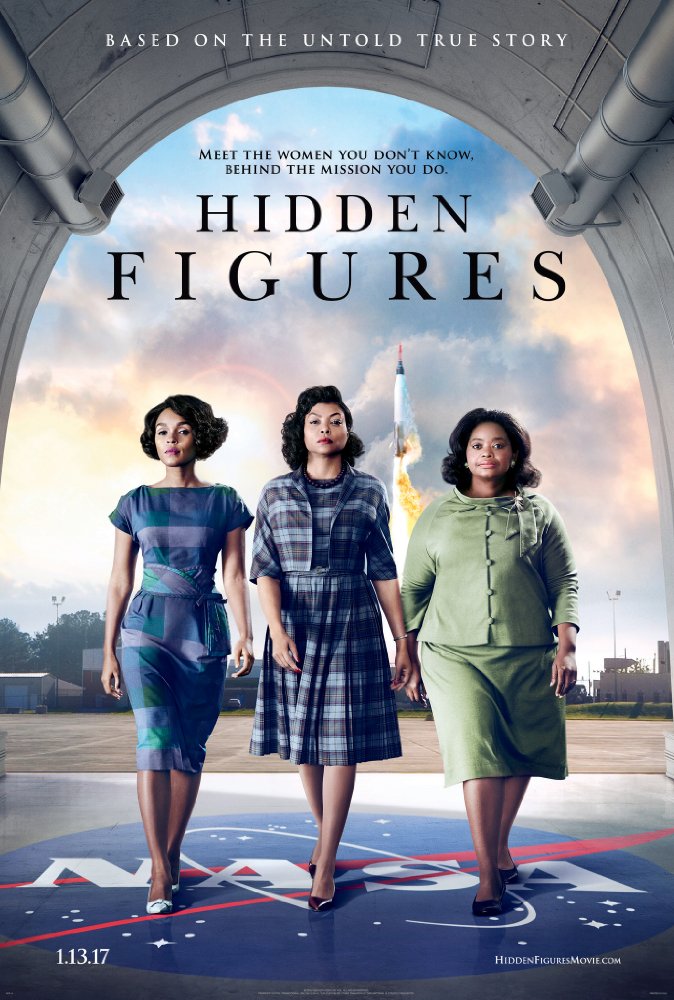 Hidden Figures
2017 is looking a tad brighter already!
Indyfreak - wrote on 01/24/17
What could have easily been a by-the-numbers biopic fit for television instead of a theatrical treatment, HIDDEN FIGURES is an inspiring and heartwarming crowd-pleaser. Based on a true story, the movie focuses on three African-American lady scientists and mathematicians who worked at NASA at the height of the space race.
Taraji P. Henson, Octavia Spencer, and Janelle Monae work well together and carry the film with charismatic and confident performances. The supporting cast provides solid support from heavy hitters like Kevin Costner to Kirsten Dunst and Jim Parsons who all reflect varying reactions by white Americans to the Civil Rights movement. For better or worse.
What could easily been melodramatic or too serious is instead an entertaining film with three endearing leading ladies.