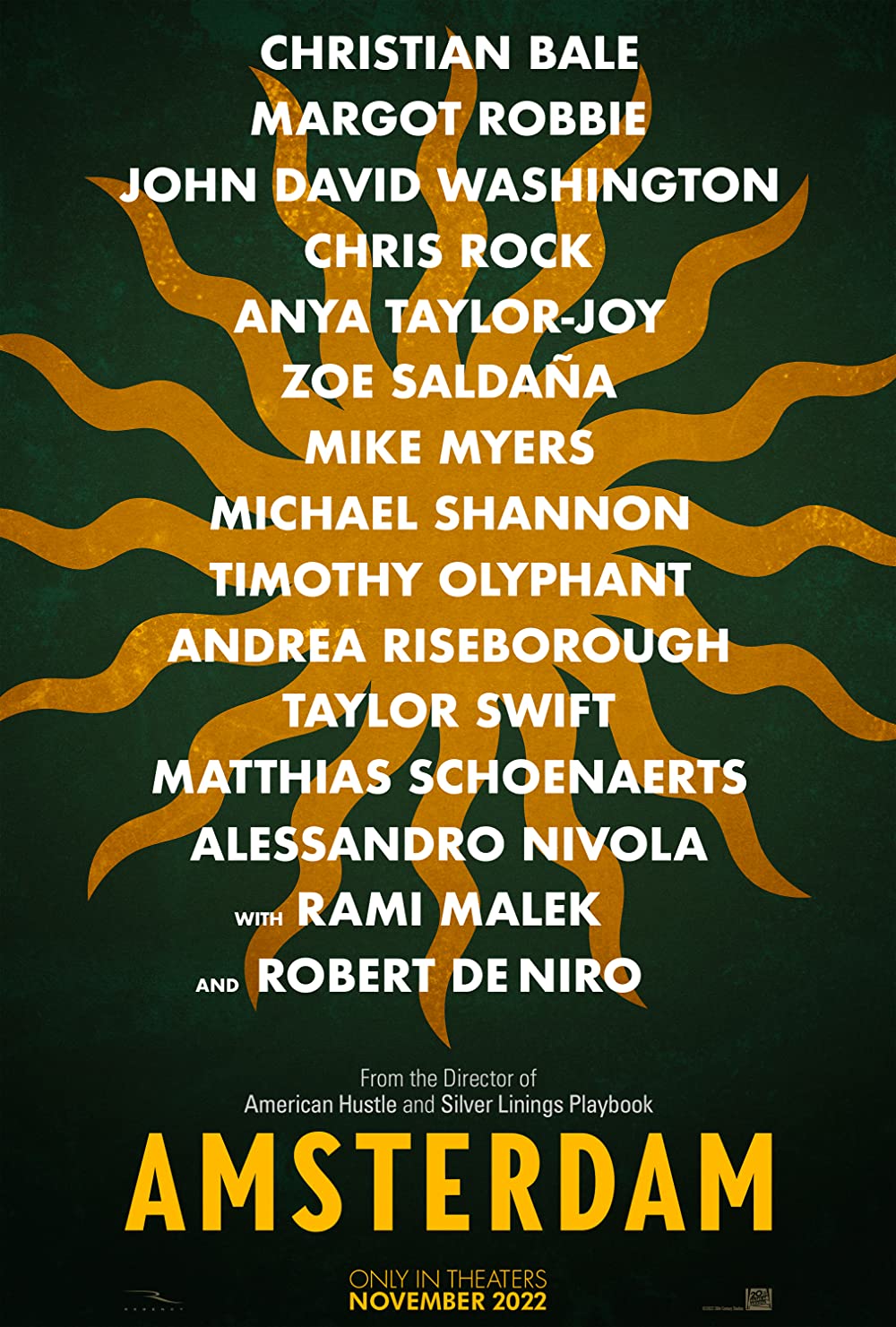 Amsterdam
Matthew Brady - wrote on 11/02/22
It's incredible how many great actors you can shoehorn into your movie and get the worst performance out of everyone; Christian Bale, on the other hand, is the only good one here.

John David Washington is so one-note here, as he has the same tone of voice and facial expression throughout. You can tell Robert De Niro is phoning it in regarding his line delivery and overall lack of interest.

The whole movie feels like an overdose of "acting pills". It's a plotting movie that thinks it's clever and funny but ends up being a confusing and boring film.