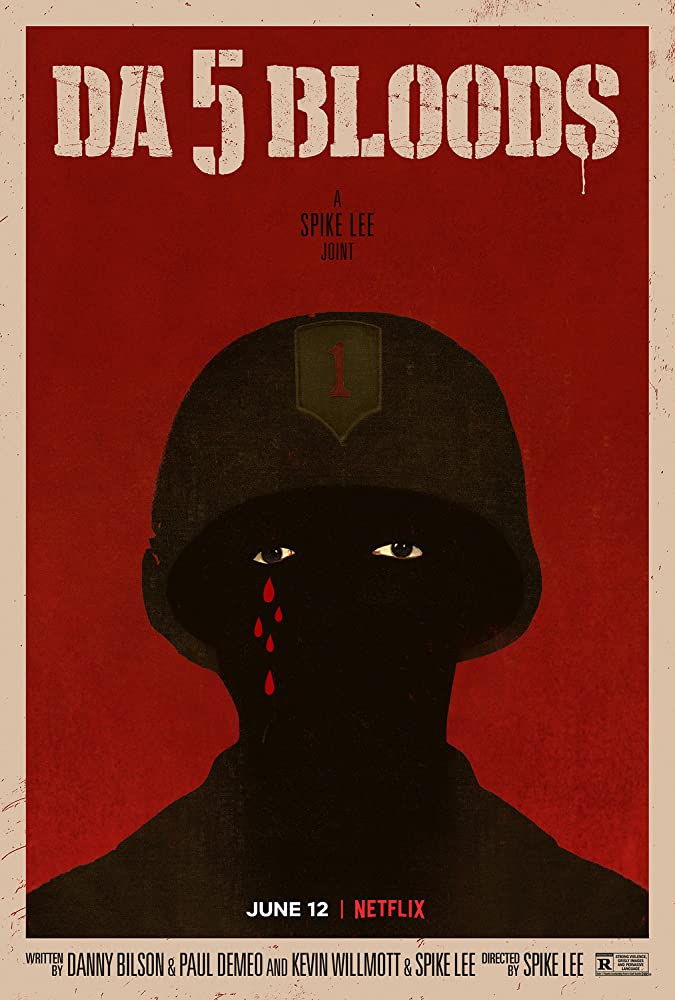 Da 5 Bloods
Final review of 2020
Matthew Brady - wrote on 12/31/20
"Sheeeeeeeeit!"

'Da 5 Bloods' came out at the right place, at the right time. The underling themes of community, war, and brotherhood, it all comes with great power. In these strange and cruel times where racism is an endless issue, we need stories like this to help fight against hate and injustice.

Although, the movie was a little too long. I thought some things could have be trimmed down. There were also too many plot points in the movie that I felt it loses its focus at times. But besides the issues I had, I liked so much of what this movie had to offer.

The cinematography, sound work, and the splice of old Vietnam footage made the technical elements incredible. Also, the night club dance scene was so good that I had to re-watch that scene three times.

Delroy Lindo gave one of my favourite performances of the year. Lindo intense and expressive eyes convey so much of his character inner pain, he showed his soul. He delivers a monologue that stuck with me long after I saw the movie. He looks straight at you that you couldn't help but freeze in place and listen.

A great supporting performance from Chadwick Boseman, who isn't in the movie that much, but the movie felt like a tribute to him, intentional or not.

Even through Spike Lee isn't always subtle when it comes to his approach to these topics, and in this movie is not different from his "Joint" movies. However, he reminds me of American writer Amiri Baraka, who was an angry and passionate artist that had no mercy in his words and blunt truth, but a desperate cry for change that exposes the problems in society and dismantle it to find some meaning behind it.

Overall rating: "We Don't Die, We Multiply"