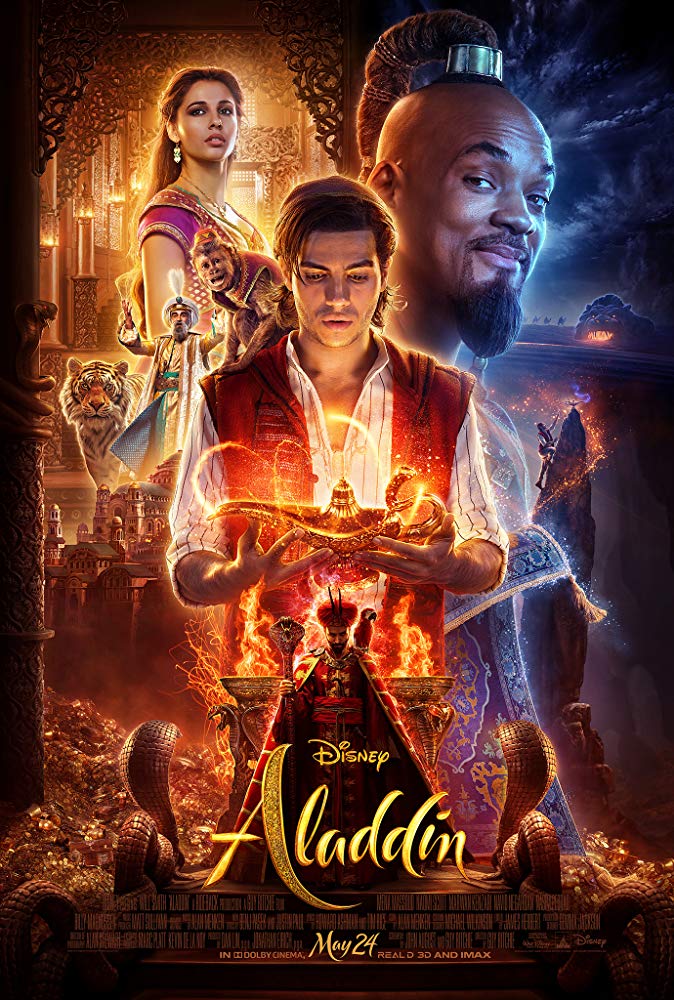 Aladdin (2019)
Aladdin (2019) - Review
Matthew Brady - wrote on 06/03/19
Some things are best left animated.

It lacks the energy and magic from the 1992 movie, which is strange to me because with Guy Ritchie directing I expected some chaos - just watch 'King Arthur: Legend of the Sword' or any other movie he directed. Also, Jafar sucks in this movie and it isn't Marwan Kenzari, just painfully miscast. The visual effects...yeah, lets not go there.

However, it is entertaining enough to sit through. Naomi Scott as Princess Jasmine really makes the role her own, especially during the musical segments. Mena Massoud is fine as Aladdin, but at times I felt like he tried to duplicate the animated version a little bit too much.

Will Smith as the Genie is easily the best part of the movie. Despite not having a solid singing voice, but Smith's charm shines through and most importantly made the character his own. It's funny that the biggest complaint that everyone had turned out to be the best part of the movie, all because of an unfinished effect.