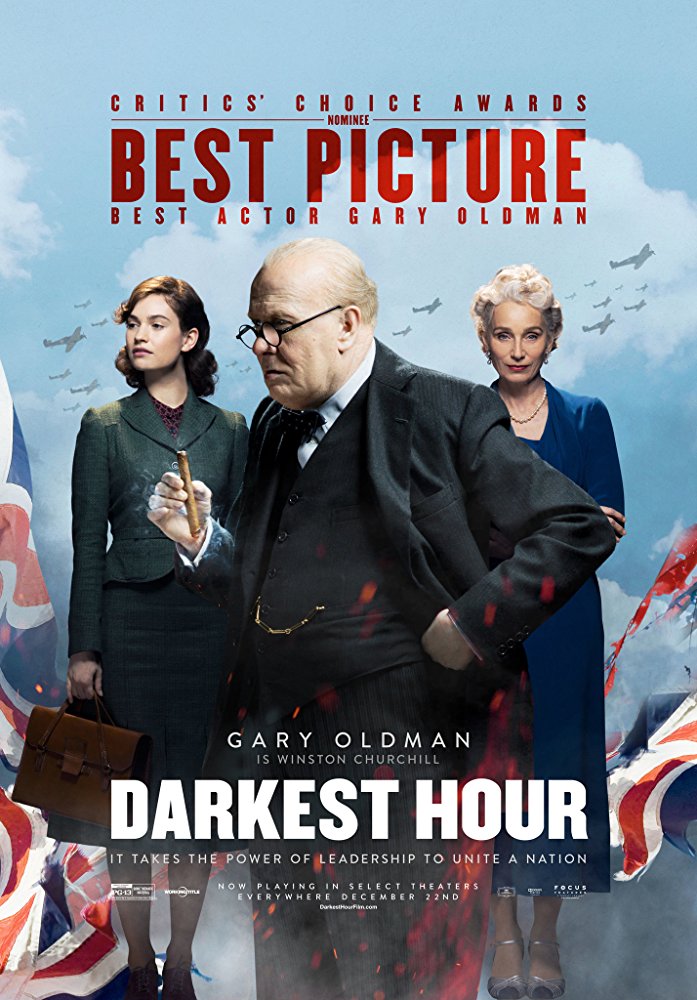 Darkest Hour (2017)
Darkest Hour - Review
Matthew Brady - wrote on 12/31/17
"Will you stop interrupting me while I am interrupting you!"

'Darkest Hour' is this years 'Lincoln'. Both films star a well respected actor who is unrealizable and brings one of the best performances of their career. History sure dose repeat itself.

It's quite shocking more actors have played Winston Churchill than James Bond, Spider-Man, and Doctor Who. Lets not forget we had another movie about Winston Churchill early this year named 'Churchill' staring Brain Cox. However, my excitement for Oldman to play the British bull dog was high, because I knew he's gonna stick his teeth into this meaty role, and he sure did. Gary Oldman was absolutely terrific and not once will you guess it's him. The level of humility, fear, and rage Oldman brought to role makes you see another side to Churchill. Almost like an inside look. He continues to be a legend and this is his finest hour.

Ben Mendelsohn, Kristin Scott Thomas, and Lily James all delivered solid performances in supporting roles. Each character has a major role in Churchill's life. Leaving a strong impression on me.

Without giving away too much, but there's a great scene in the film where Churchill goes onto the subway for the first time. He meets regular people and listens to them in person. It's probably one of the best scenes I've seen this year.

The cinematography was really stunning and Joe Wright directs the hell out of it. Even through some scenes go on a little bit too long for it's runtime. There's a lot of dialogue heavy scenes which may turn some people off, which it did for me at times.

Overall rating: Any British or history buff will really enjoy this one. It's a well crafted movie that's doesn't feel like one of those TV made films you sometimes get.