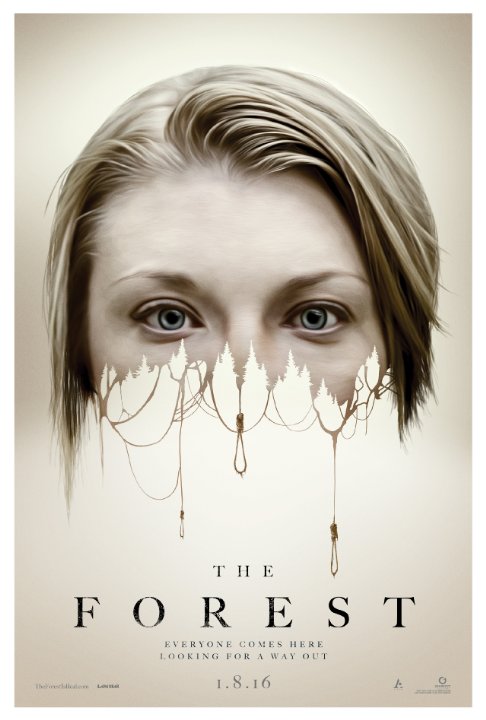 The Forest (2016)
The Forest - Movie Review
Matthew Brady - wrote on 02/13/16
I bet Natalie Dormer gave all the trees wood.

The Forest is about the Aokigahara Forest in Japan is quiet, serene and large - and also a popular location to commit suicide. After her sister disappears amidst this forest, Sara goes to find her - not knowing the horror that awaits.

"The Forest" isn't anything that special of a horror movie, as it ticks off all the horror tropes in horror films today. It's amazing how Hollywood can go this far and take an actual place like Aokigahara Forest where people actually do comment suicide into a lousy horror film, I mean it's like making a horror movie about the people who jumped off the Golden Gate Bridge or the Twin Towers, and what I'm saying may not seem too offensive, but just thinking about it and those who took their own lives, it's pretty embarrassing that Hollywood could do this for a quick buck.

The movie isn't scary, it's stupid, flat and forgettable. Natalie Dormer was decent in the movie, but that's really it.