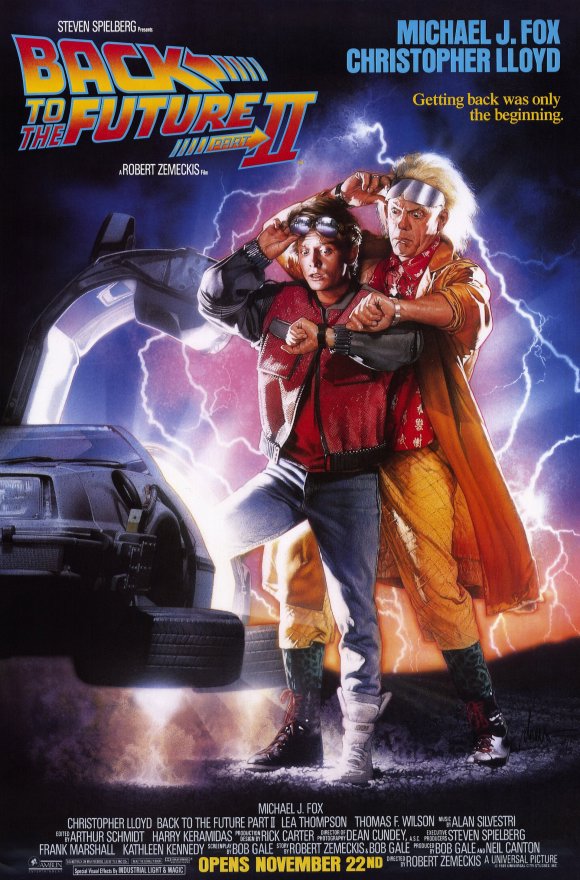 Back to the Future Part II
Matthew Brady - wrote on 06/23/14
"Doc: Roads? Where we're going, we don't need roads".

In the year 2015 Marty tries to stop his son from making mistakes when he learns of the path his life took all of which sparks a rupture in the time space continuum eventually leading Marty back to 1955 to stop further consequences to 1985.

Back to the future Part II isn't as great as the first movie but there's a lot to like in this film. The visual effect's are good, the chemistry between Marty and Doc are great like the first movie and the movie itself is solidly entertaining.