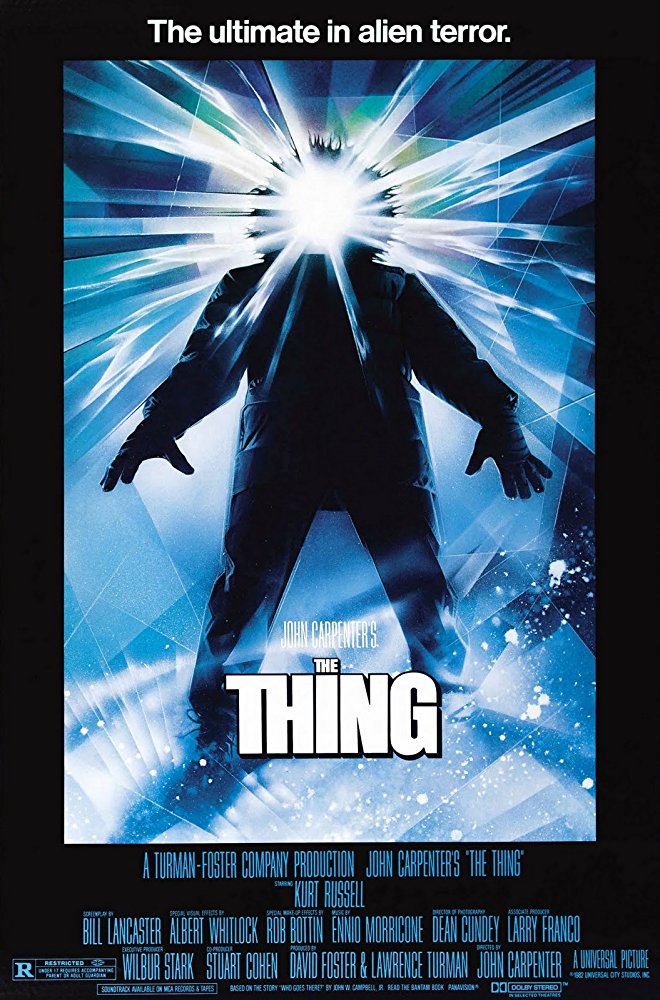 The Thing (1982)
Matthew Brady - wrote on 01/14/14
"Cheating bitch."

38 years ago, this movie both bombed and received poor reviews from critics; same thing with Blade Runner, which was released at the same time. This just confirms that even in 1982, people were complete idiots.

'The Thing' is a classic body horror thriller where the mystery and suspense kept audiences on edge for years. It's one of the best John Carpenter movie behind 'Halloween'.

This movie and Blade Runner stood the test of time as Sci-Fi masterpieces.