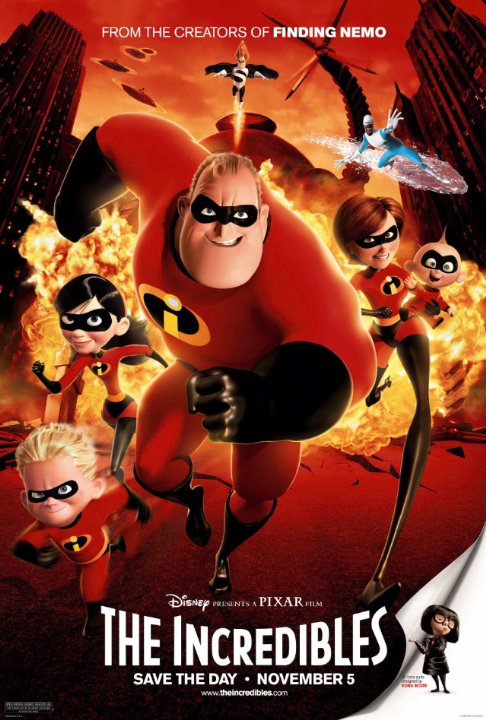 The Incredibles
Superheros at home.
Gabe - wrote on 12/19/12
I feel, maybe wrongly, that this was under-appreciated when it was first released in 2004. But since then, it has really become one of Pixar's 3 or 4 best films. I have liked it ever since I saw it, Thanksgiving 2004. I love the human element injected into superhero movies, Christopher Nolan's Batman films, The Watchmen...etc.

I thought the whole concept of the "supers" being banned was genius. Now, 8 years later, I realize that it took that concept from The Watchmen graphic novel. And, to pass time using the newsreels as montage.

A great movie, not just a great animated film, not just a great Pixar film, but a great film!
Recent Comments