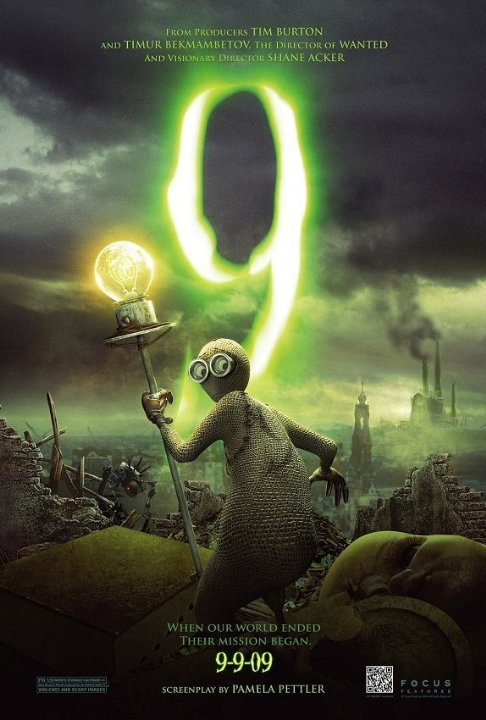 9
3D Animation in Post-apocalyptic, not for kids.
DJ - wrote on 10/31/12
9 started off as a short film as a student project that was picked up and created into a longer film. I'm not going to explain about the plot because that can be easily found in the outline or other reviews.

If you enjoy 3D animations, post-apocalyptic worlds, emotional film, steampunk, watch it. The 3D animations were beautifully well-done. I have a degree in game art and understand the workings of how 3D animations works and textures (my expertise), and I was very impressed by this.

This is no means a kids movie. They won't understand nor have emotional attachment to the characters. it's a darker form of computer-animated film. Don't expect to laugh. There may be a few chuckles here and there.

This film did not win any major awards (was nominated though) or anything special. I feel it's one of those films that were "forgotten", but should be watched.