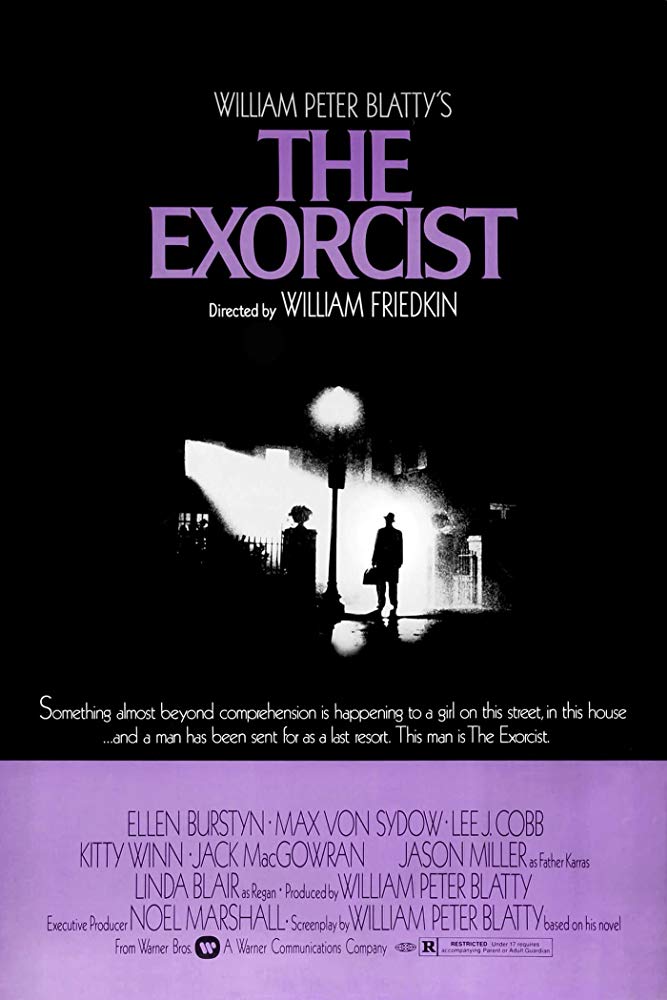 The Exorcist
The Exorcist Experience
John - wrote on 12/13/13
We used to have a video man come around to our house every couple of weeks, and he would rent us videos and DVDs from the back of his van. Usually my sister would choose the movies. I didn't mind - she always picked good ones.
On the nights she wasn't at home, though, I got to pick, and, being a bit of a horror-hound, I would usually pick at least one. The video man got to know this, and, on the nights when it was my turn to pick, he would recommend me darker, more oogily-boogily films.
One night, he noticed I had come out to see him. He pulled up, got out of his van and opened the back up. Instead of letting me peruse, as he usually did, he leaned in and grabbed a DVD. "Have I got something for you!", he said. He held out the DVD so I could see… It was The Exorcist.
Now, of course, being a cinephile, I'd heard about the hullabaloo surrounding the film and the myths and legends, so I had been intrigued, and, was delighted when the video man had it.
Of course, I rented it, and asked my family if they'd like to watch it with me. The answer was an emphatic "No"; they'd not heard much about the film, only that it was arguably the one of the scariest films ever.
So, anyway, later that night, when everyone else had gone out, I put the film on… I was amazed and spellbound and unnerved and scared to hell, and delighted!
From the moment Father Merrin (the excellent Max von Sydow) unearths the Pazuzu amulet, there is an uneasy feeling elicited from the viewer, a feeling of dread, which is very effectively built upon throughout, through the use of eerie, unsettling, skilfully acted and directed scenes together with the superb soundtrack, which features sudden, jarring sounds.
I must also mention two performances, which are the stand-out turns in this film. Linda Blair, who, let's not forget, was only thirteen at the time of filming. Her performance is extremely fine, but, when you consider that it came from such a young actress, it's astounding.
The other performance, which, for me, is gobsmackingly brilliant, is that of the legendary Mercedes McCambridge. It's still beyond me how she could have produced that voice and those sounds without voice effects, and with no more technical enhancement than a microphone.
Perhaps the hardest scenes for me to watch, though, weren't of the fully-possessed, head-spinning, vomit-spewing, spiderwalking, blaspheming Regan, they were the medical examination scenes. I really got an uneasy sense that I was watching a genuinely terrified girl. This, again, is testament to Linda Blair's acting ability.
I don't mean to say that the performances of Blair and McCambridge are the only good ones in the film, though. Every one of the cast act their hearts out. Not for a second, did I find myself brought out of the experience by below-par acting. Everyone brought their A-games.
From superb direction to outstanding editing; from a wonderful script to top-draw sound, everything about this film is exceptional, and all the elements come together to give us something very special indeed, something that is more than a mere movie, it's an experience.