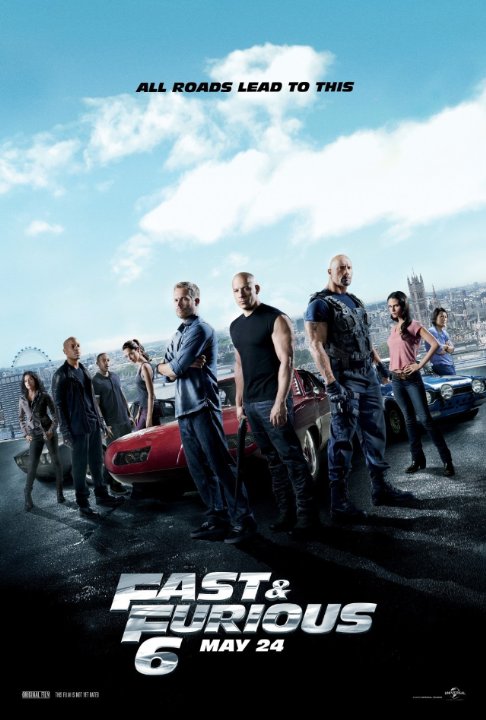 Fast & Furious 6
Great action, ok Story.
Daniel - wrote on 05/31/13
Leave your brain at the door. This movie is loud, fast paced and will leave you at the edge of your seat most of the time. It incorporates witty humour, although sometimes overdone. Do not expect an amazing story, or one that has a logic flow to it. The story is just enough to glue all the action scenes together. Now considering this is a car movie, it is quite forgivable for the most part, but other times the lack of a good script just shines through too much.

Fast and Furious 6 brought back the old gang from fast 5, although Don Omar and his friend were not present. At the very end of the movie wait to see the after credit scene... it's definitely a nice surprise.

Overall, great effects with ok story. Action galore, like eating a heart attack burger and a large fries.... you will be full.