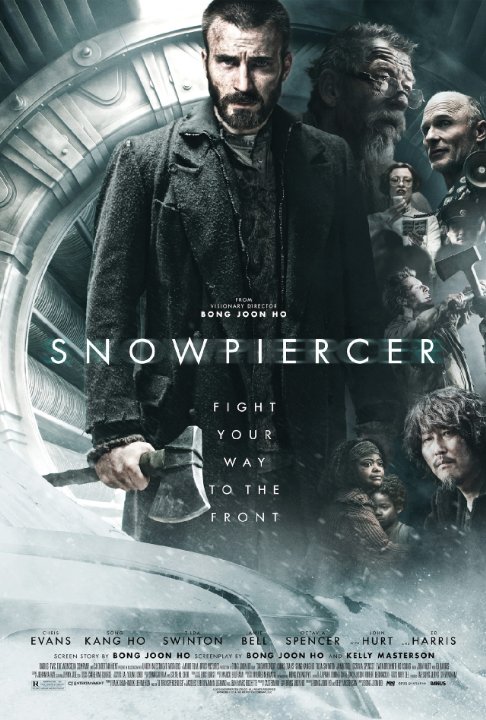 Snowpiercer
original interesting and wonderfully directed
smeagol - wrote on 04/01/14
A sci fi movie about a train that travels the world with the survivors after a ice age wipes out most of the planet.
at the back of the train is the lower class forced to live like animals while in the other compartments they lead a very different life. its only a matter of time before they begin to revolt.
Directed by joon-ho-bong he proves what a wonderful director he is. and i will be keeping a eye out for further movies from him. visually it looks amazing throughout.
with a fine cast of chris evens and john hurt amongst others. the acting is very good.
The story is wild interesting complex yet simple. and yes a little far fetched but so much as to turn you of or make it seem silly. There was only one silly scene from my view which was the kids class scene but the rest was great.
original and interesting its nice to see something that has so many qualities amongst all the super hero and animation and hyped junk thats forced upon us these days. This movie if nothing else proves there is still people willing to try and do something different and interesting which is real cinema.
Recent Comments