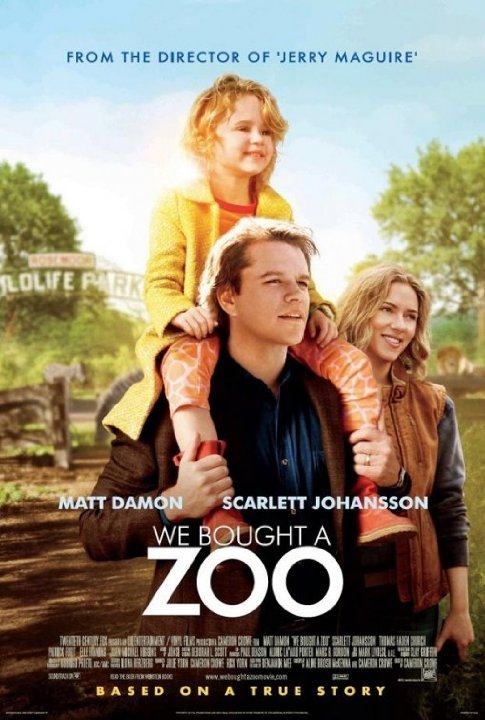 We Bought a Zoo
"Their happy is too loud."
MovieAddict - wrote on 05/06/12
"You know, sometimes all you need is twenty seconds of insane courage. Just literally twenty seconds of just embarrassing bravery. And I promise you, something great will come of it."

Matt Damon turns in a very excellent performance as a recently widowed father, who decides the family needs a change after the loss of their mother. He quits his job from a dying newspaper and along with his a 7 year old daughter, (adorable Maggie Elizabeth Jones), and a 14 year old son, (Colin Ford) moves the family away from the city and their partying neighbors to the countryside where they take over a rundown zoo. Although his daughter immediately loves the idea the son is more resistant. Colin Ford does an excellent job as a troubled teenager, who feels that he has lost both of his parents becomes angry and depressed, drawing gothic pictures of decapitated heads and what he perceives the underworld to be. He resorts to stealing and is expelled from school.

The lovely Scarlett Johansen is good as a dedicated zoo keeper, Thomas Haden Church is funny as Damon's concerned but skeptical older brother, and Elle Fanning (Dakota fanning's younger sister) who plays the role of Kelly's niece is charming as the teenage friend. This is a heartwarming movie for the entire family so sit back, relax and enjoy!