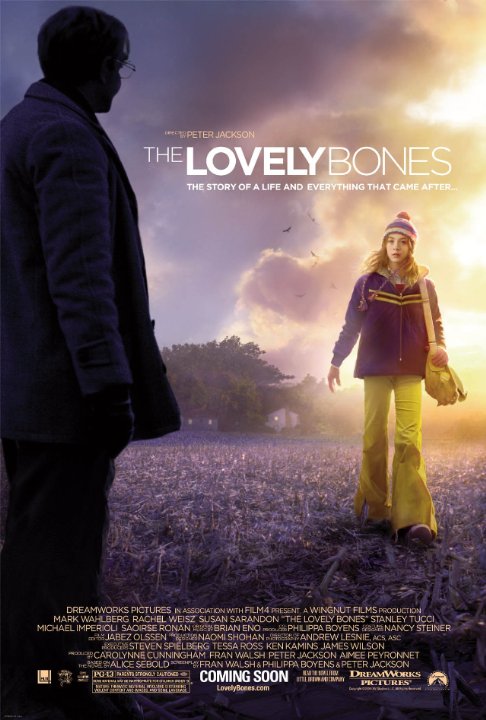 The Lovely Bones
The lovely lovely Bones
MovieAddict - wrote on 04/30/12
"The Lovely Bones" is not for everyone to digest easily. It fixates on the most heart-wrenching situation that can happen to a family, namely child abduction and murder. The film's story is told through the narration of fourteen year-old suburban teenager Susie Salmon (Saoirse Rona) who is lured and murdered by her pedophile neighbor George Harvey (Stanley Tucci) on the 06 December 1973, in Norristown, Pennsylvania. When Susie dies she is stuck in a limbo, the In-Between, unable to accept going to Heaven. From the In-Between she watches her family as it starts to fall apart because of the grief and seeing her murderer avoid becoming a suspect. She starts trying to break through, trying to comfort her family and help lead them to her murderer.

Saoirse Ronan is absolutely brilliant as the lead role of Susie Salmon. Mark Wahlberg gives his all as the devastated and grieving father seeking out his missing daughter. Rachel Weisz plays the mother who cannot cope with her daughter's death while Stanley Tucci is excellent as the unsuspecting killer and does a superb job of making you despise Harvey.

I highly recommend this excellent, highly underrated emotional roller-coaster of a film. It's an extremely intense, disturbing and ultimately gut-wrenching experience.