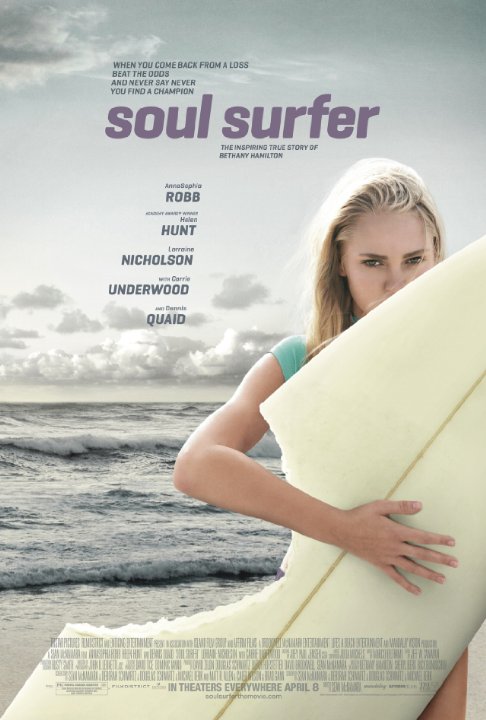 Soul Surfer
"If you have faith anything is possible."
MovieAddict - wrote on 02/26/12
This movie is based on the book 'Soul Surfer: A True Story of Faith, Family, and Fighting to Get Back on the Board' co-written by Bethany Hamilton and based on her personal experiences. Bethany was a 13 year old aspiring pro surfer who gained worldwide media attention when she suffered the attack of a 14-foot shark and lost her left arm. The film tells of her and her families struggles to cope with the trauma of the accident as well as life that followed including fighting the media, maintaining their faith and Bethany's determination to get back on her board.

Anna Sophia Robb portrays teen Bethany who lives with her mom, dad, and two brothers and is home-schooled in Hawaii. Dennis Quaid and Helen Hunt play her concerned parents and Carrie Underwood (American Idol Winner), in her film debut, plays a youth church group leader.

We see some actual footage of the real Bethany in the end credits which is inspiring and will no doubt give people with disabilities hope that with hard work anyone can overcome adversities. This is a very inspiring movie about a phenomenal young woman that is sure to bring a tear to your eyes though some people may not appreciate the light Christian undertone.