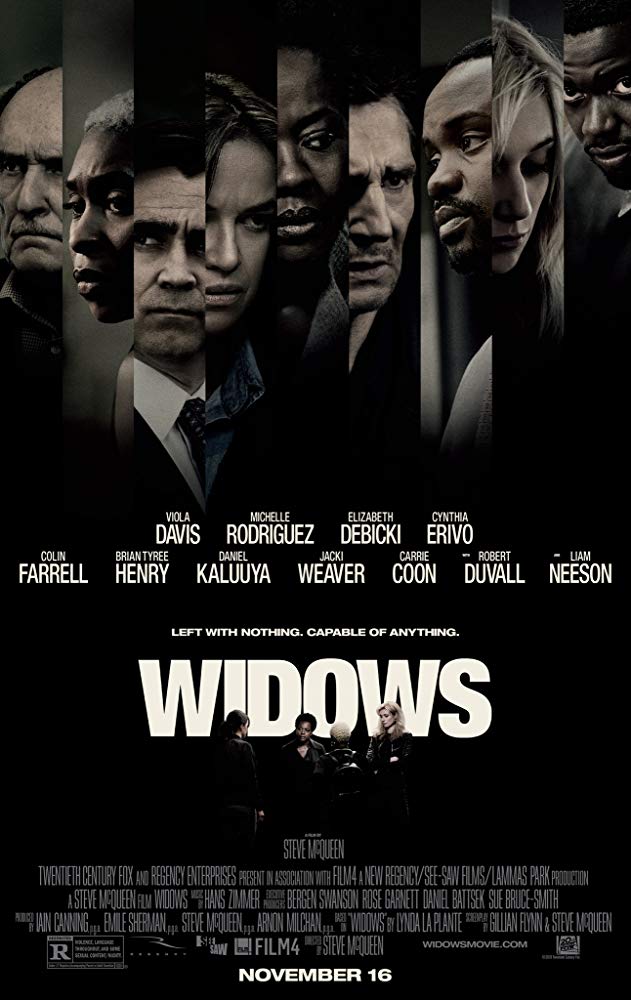 Widows (2018)
"Widows" by Yojimbo
Yojimbo - wrote on 12/18/19
When a crew of armed robbers are killed during a heist, their wives become the target of a ruthless gangster demanding the return of his stolen loot.

Based upon the celebrated novel by Lynda La Plante and penned by Steve McQueen and Gillian (Gone Girl) Flynn, this is a modern heist movie in the grand tradition of the genre. It does so with the obviously different spin of its protagonists all being women, but it is written in such a way as to make this fact integral to the story rather than being an exercise in political correctness. In a similar way to TV show The Wire, the story shows how the corruption in society spreads from its street level thugs through to the corridors of power and contains many pertinent themes; the unspoken class system of modern America which is inevitably intertwined with race, the imposition of gender roles and the associated attitudes and the role of politics in perpetuating crime and deprivation – there is even a sly dig at the current climate of Trumpian white nationalism that still infests the upper echelons of the establishment.

Intelligent, well written, tense and beautifully played by all concerned right from its explosive opening, Widows is one of the best films of its type in recent years.