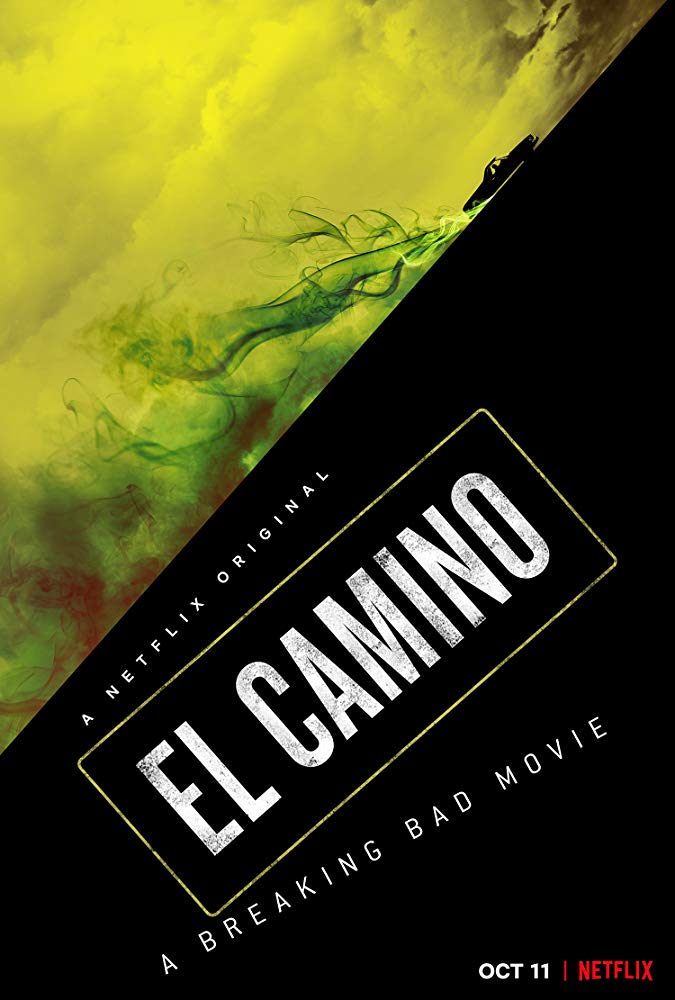 El Camino: A Breaking Bad Movie
"El Camino: A Breaking Bad Movie" by Yojimbo
Yojimbo - wrote on 12/18/19
After fleeing the scene of Walter White's showdown with the biker gang who was holding him prisoner, Jesse Pinkman desperately tries to find a way to evade the law and escape to a new life.

Following directly on from the climax of Breaking Bad, El Camino documents what happens to Jesse next rather than concerning itself with the events that preceded it. Not to say that there are no references to Walter's story, but aside from time spent with slow-witted sociopath Todd they are rather brief and oblique. This means that the film rarely contains the heavyweight characters that drove the original narrative and so feels a little like a lesser episode of the series. That's not to say that it's not well made; it's nicely played, well directed and will no doubt make an adequate salve for those suffering from Breaking Bad withdrawal. But the series is one of the few that ended in the perfect way and without any big twists or revelations to offer, this epilogue seems rather unceremoniously bolted on to something that was already complete.

El Camino could be considered an interesting companion piece to the series but anyone other than Aaron Paul's agent will see it all as rather unnecessary.