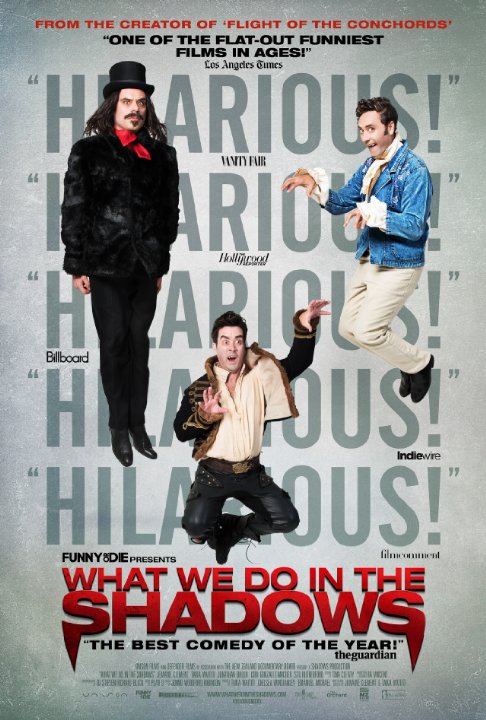 What We Do in the Shadows
"What We Do In The Shadows" by Yojimbo
Yojimbo - wrote on 06/14/19
Visit with a house share inhabited by four vampires living in Wellington, New Zealand.

What We Do In The Shadows is a comic mockumentary following the trials and tribulations of a group of vampire friends dealing with the day to day of living in contemporary New Zealand. Anyone who has seen Flight Of The Conchords will know what to expect, featuring as it does co-directors Jermaine Clements and Taika Waititi - who went on to direct Thor: Ragnarok - and Rhys Darby, and it has the same blend of sight gags, post modernism and socially awkward observational comedy. Thankfully it's not by any means a scattershot spoof - it's rather more like a vampiric version of This Is Spinal Tap crossed with The Young Ones - and although it's rarely laugh out loud funny, it's consistently amusing.

Not exactly a classic but if the likes of Flight Of The Conchords or its ilk are to your taste, you're sure to like this too.