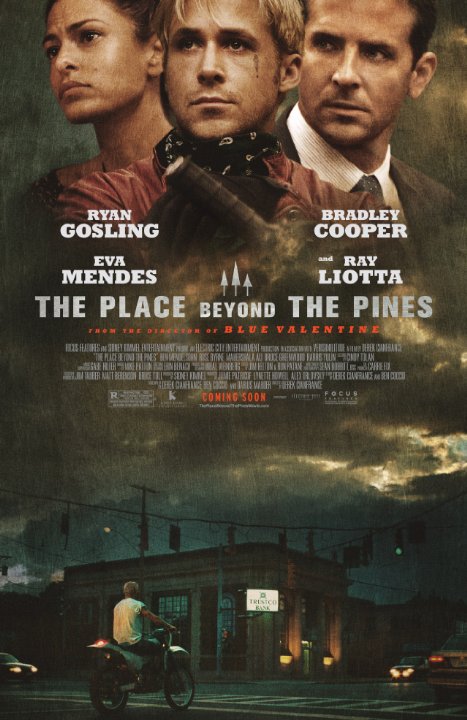 The Place Beyond the Pines
First Great Movie of 2013
Alex - wrote on 04/14/13
3 films in one, this is a solid movie in virtually every aspect of film making. Great performances by everyone, particularly Gosling and Cooper.

Story: A great story that spans over 15 years. Gosling is a stunt driver with a mysterious past (no, not like drive at all) and Cooper is a young new police officer with a Royal past. Their lives intermingle at some point and it is very interesting to see it unfold.

Acting: Superb all around. I don't need to say much, but this is a great cast and all of them put on great performances.

Cinematography: Really good. Cianfance is a wiz with the camera. Every shot is purposeful. It is a true artistic movie. The action scenes are shot well and the tension accurately builds. It felt very real.

Music: Solid. The musical score is kind of haunting at times and the few music selections are spot on. Nothing super incredible but this does add to the quality of the movie.

So why is this not a 4 star movie for me? It is simply too long. the 3 stories are all good (the first being the best), but at 2:20, it got a little long for me. Shorten this to 2:00 and you might have yourself a 3.5 or 4 star movie. While this year appears to be full of crappy movies so far, this one sticks out as a winner and may stay in my top 10 most of the year.
Recent Comments