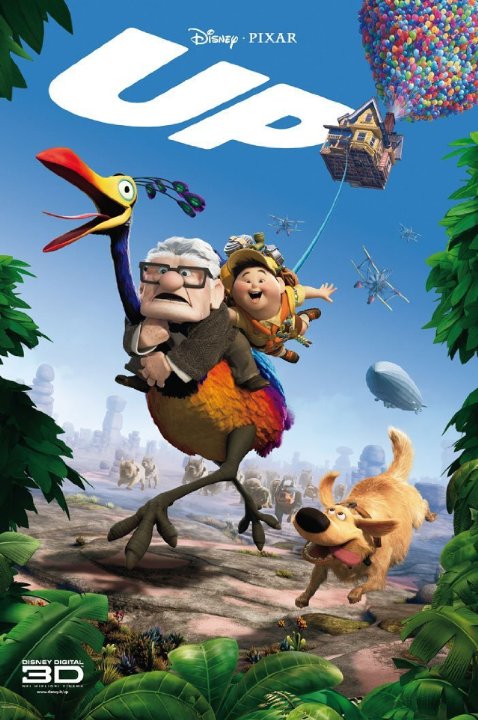 Up (2009)
UP is mostly up, but doesn't go up to the top
Alex - wrote on 06/04/09
UP is another solid addition to the Pixar arsenal (where would Disney be without them?). Though I am not sure where it falls in terms of of their other movies I could see this falling in the top 8 somewhere (Pixar that is).

The story is quote sad. But the end result is pretty darn good. I am actually ashamed to say that this is the best movie of the year so far (though I can hardly put any of them on my top 10 list). The animation was solid (though nothing ground breaking like Nemo, Monsters, Inc, or even Wall-E). The voice actor was ok and the characters were fairly deep. If I had children, I think they would have found this boring many times.

The 3D aspect was NOT worth the extra 4 bucks. I noticed it at the beginign but then after a while, it lost me and I had to look for it. My wife asked me after the movie if every scene was in 3D. This should tell you how little difference it is. I don't think 3D will really enhance a persons view of the film.

In all, a solid movie, but nothing to write home about. A weak 3 stars.