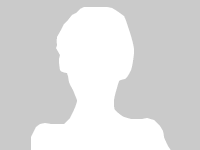 FilmCrave Points
| Activity | Points |
| --- | --- |
| Total Ratings | 1 |
| Total Reviews | 1 |
| Total Lists | 3 |
| Total Plots | 0 |
| Total Points | 17 |
Latest Friends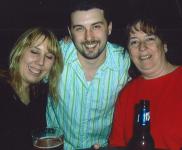 Josh C
Producer
Movie Reviewin Bri's Information
Ranking Status: Aspiring Actress
Name: Brianna Smith
Gender: Female
Position: awesome
About Me: I love Josh Hutcherson and Freddie Highmore
Interests: movies, music, acting, singing, animation, direcrting, law, animals
Movie Profile
Film I Love: August Rush
Film I Hate: none
Guilty Pleasure: spoof Movies...
Favorite Genre: Comedy
Least Favorite Genre: Anime
Favorite Actors: Josh Hutcherson,, Dax Shephard, Drew Barrymore, Matthew Lillard
Least Favorite Actors: ?, ?, Miley Cyrus, ?
Favorite Director: Steven Speilburg?
Least Favorite Director: ?
Movie Quotes: "It's just a goat, just a goat, not a goat not a goat!" - Zathura Jonah Bobo

"The music is all around you. You just have to open yourself up, you just have to listen!"

"I believe in music the way some people believe in fairy tales."
Latest Movie Review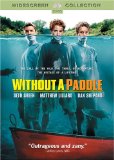 Without a Paddle
Without a Paddle a film full of comedy,and action

This movie was my favorite when it first came out. It's not exactly good for 12 and and under but, my little sister loves it... This movie is not only action packed but, its also hilarious. The 3 best friends Dan (Seth Green), Tom (Dax Shephard) and Jerry (Matthew Lillard) go on an action packed, thrill, adventure looking for their childhood obsession... D.B, Cooper, who apparently jumped out of a plane with tons of money and was never found. They go looking for it when they find out their best friend Billy died... It also shows love between best friends and Jerry's soon-to-be finace.... this movie is full of love, action, adventure, comedy, and mostly comedy. Not only that but the actors in this movie were great. Lillard was great with …