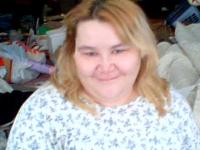 FilmCrave Points
| Activity | Points |
| --- | --- |
| Total Ratings | 18 |
| Total Reviews | 1 |
| Total Lists | 3 |
| Total Plots | 0 |
| Total Points | 31 |
Latest Friends
Nick
Producer
tat2ing_girl's Information
Ranking Status: Aspiring Actress
Name: Patricia Lindquist
Gender: Female
Current Area: Lethbridge
Home Town: Winnipeg
Education: didnt finish high school
Employer: self-employed
Position: tattoo artist & homemaker - 5'3" tall, kinda on the chubby side, great personality, fun to hang out with
About Me: I'm a person who loves to watch movies almost every day if I can do it. I have a wonderful husband and three great children whom I charish every day.
Interests: movies of course, tattooing , drawing and playing games with my kids, camping, fishing, swimming and just having alot of fun.
Movie Profile
Film I Love: dances with wolves
Film I Hate: none
Guilty Pleasure: watching movies and drinking ALOT of pepsi
Favorite Genre: Comedy
Least Favorite Genre: War
Favorite Actors: tom hanks, nicolas cage, plus many others
Favorite Director: to many to say
Movie Quotes: I am the last one

did she say it?.... shut up

i'm gonna take pride in guttin ya boy!
Latest Movie Review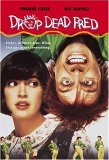 Drop Dead Fred
drop dead fred Favorite movie

When I first seen this movie, I really liked it alot. There are to many parts that I feel as if they are my favorite,but I think that when Fred is lying on the floor and looks up under the mother dress was just priceless. I would love to get this movie into my collection as soon as I can.
Recent Comments