Movie Talk Posts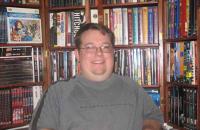 Chris Kavan
Movie God
Chris Kavan - wrote on 2018-12-07 07:01
That is pretty much the same information I found - the only option may be to contact Zipporah (info@zipporah.com) and see if they offer any kind of screener options or if they can update on a potential streaming/DVD release. Terry McDanel
Aspiring Actor
Terry McDanel - wrote on 2018-12-06 08:06
How do you see a relatively obscure documentary like this?YouTube returns a bunch of fake "see complete feature" hits. i can't find it on torrent sites.I think the marketing company is here: http://zipporah.com /calendarand at the end of 2018 has a list of museums and art houses in different cities, but nothing in my city.
Post a Comment