Movie Talk Posts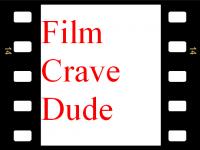 FilmCraveDude
Aspiring Actor
FilmCraveDude - wrote on 2015-02-13 15:58
Actress Anne Marie Nestor stars in the traditional romance film, "Old Fashioned," which hits theaters today, February 13, 2015. I had a chance to catch up with the actress to find out how her heartbroken character fits into the storyline.

 

DUDE: Can you share a little about the story and your role in this film?

 

ANNE MARIE: I join the story as Clay's (Rik Swartzwelder) college love, Kelly. Recently separated from her husband, Kelly comes back into his life seeking solace to heal her broken heart. The film centers on Clay, a former frat boy who gives up his reckless lifestyle and meets a free-spirited young woman (Elizabeth Ann Roberts). Drawn together, they attempt an "old-fashioned" courtship in contemporary America.

 

DUDE: What was your first impression of the script after you read it?

 

ANNE MARIE: I thought it was a romantic and uplifting story with a unique voice compared to many films today.

 

DUDE: What do you think audiences can expect from this film?

 

ANNE MARIE: I think it is a relatable and thought provoking film that explores the contemporary definition of relationships. It's a topic that every one of us deals with in our own lives. The movie is open and presents a number of characters that have different points of view on courtships and relationships.

 

DUDE: Was this an easy or difficult role for you to create?

 

ANNE MARIE: Fortunately, I felt that I understood and connected to Kelly right away.

 

DUDE: Is there anything you would do differently now that you've seen the film?

 

ANNE MARIE: Oh sure, I'm always critiquing my own performances! I have a scene with Clay that after watching I feel I could have taken more time with. I think it may have been more impactful that way.

 

DUDE: Can you share something from behind the scenes that we wouldn't know from watching it?

 

ANNE MARIE: I taped my audition for the role of Kelly the night before my wedding with my soon to be husband. He came home from work at 3am and read with me. Such a trooper!Old Fashioned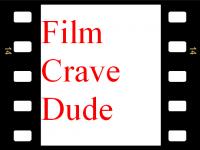 FilmCraveDude
Aspiring Actor
FilmCraveDude - wrote on 2015-02-13 15:56
Actress Anne Marie Nestor stars in the traditional romance film, "Old Fashioned," which hits theaters today, February 13, 2015. I had a chance to catch up with the actress to find out how her heartbroken character fits into the storyline.

 

DUDE: Can you share a little about the story and your role in this film?

 

ANNE MARIE: I join the story as Clay's (Rik Swartzwelder) college love, Kelly. Recently separated from her husband, Kelly comes back into his life seeking solace to heal her broken heart. The film centers on Clay, a former frat boy who gives up his reckless lifestyle and meets a free-spirited young woman (Elizabeth Ann Roberts). Drawn together, they attempt an "old-fashioned" courtship in contemporary America.

 

DUDE: What was your first impression of the script after you read it?

 

ANNE MARIE: I thought it was a romantic and uplifting story with a unique voice compared to many films today.

 

DUDE: What do you think audiences can expect from this film?

 

ANNE MARIE: I think it is a relatable and thought provoking film that explores the contemporary definition of relationships. It's a topic that every one of us deals with in our own lives. The movie is open and presents a number of characters that have different points of view on courtships and relationships.

 

DUDE: Was this an easy or difficult role for you to create?

 

ANNE MARIE: Fortunately, I felt that I understood and connected to Kelly right away.

 

DUDE: Is there anything you would do differently now that you've seen the film?

 

ANNE MARIE: Oh sure, I'm always critiquing my own performances! I have a scene with Clay that after watching I feel I could have taken more time with. I think it may have been more impactful that way.

 

DUDE: Can you share something from behind the scenes that we wouldn't know from watching it?

 

ANNE MARIE: I taped my audition for the role of Kelly the night before my wedding with my soon to be husband. He came home from work at 3am and read with me. Such a trooper!
Post a Comment