Watch Trailer
Add to List
Request Correction
Write Plot
Write Review
Movie Information
Quick Reviews
Full Reviews
Movie Lists
Movie Talk Posts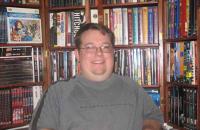 Chris Kavan
Movie God
Chris Kavan - wrote on 2014-08-04 17:03
Was pleasantly surprised at how good this turned out - maybe not the best movie of the year, but I would say it's the most fun I've had at the movies all year.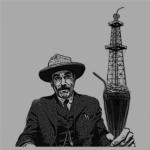 Looneymanthegreat
Producer
Looneymanthegreat - wrote on 2014-07-25 23:43
Early reviews for this movie are overwhelmingly positive.  One reviewer referred to it as " part George Lucas and part Chuck Jones" (I assume in reference to rocket raccoon, who shares some physical traits with a certain coyote.)  After reading reviews I'm even more excited then before.  I'm probably going to go check it out at midnight next weekend.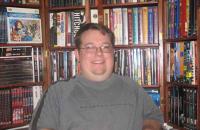 Chris Kavan
Movie God
Chris Kavan - wrote on 2014-06-09 10:20
I'm on the fence on this one. Why I certainly think it looks entertaining - I hope it doesn't stray too far into "too weird for its own good" territory. But you're right - it doesn't look like any other superhero movie out there, so if nothing else, it could acheive a cult-like status if it doesn't catch on with casual moviegoers. I still want to see it!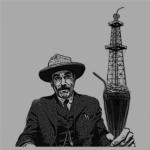 Looneymanthegreat
Producer
Looneymanthegreat - wrote on 2014-06-07 21:57


I kind of hate the "Marvel cinematic universe," not because
the movies are bad, but because they're so homogenous.  None of them feel unique, they all are just too
visually and tonally similar, and while the first Iron Man was a lot of fun, I'm
just getting tired of watching the same movie over and over again.  I'm sick of these movies, and whenever I buy
a ticket to go see another Avengers spin-off I hate myself a little bit.

 

Guardians of the Galaxy, on the opposite end of the
spectrum, might be the movie that changes my mind.  Early buzz has it that the movie is
drastically different then any other Marvel universe flick and that it's so
weird that it's making Marvel a tad bit nervous;  This is probably exactly what the this series
of movies needs.

 

With Ant-man losing its director over creative problems it's
clear that Marvel is a bit controlling over its movies, but the fact that "Guardians"
is sort of breaking the Marvel mold is nothing but a good thing in my mind. The
movie looks like a lot of fun, and the trailers make it seem like more of a
proto comedy Star Wars then a super-hero flick.

 

There aren't really much in the way of reviews yet, but
Guardians is the first Marvel Universe film I've truly been excited about sense
Iron Man 2.  I've got my hopes up that it
will be good, but only time can tell weather "Guardians" is the series saving
grace, or just another bland cookie cutter action flick.


Post a Comment