Watch Trailer
Add to List
Request Correction
Write Plot
Write Review
Movie Information
Quick Reviews
Full Reviews
Movie Lists
Movie Talk Posts
mpol - wrote on 2014-02-17 09:57
I feel that The Town had the potential for being a very good, or even a great movie right up there with West Side Story, but it fell woefully short of that potential, due to a mediocre cast, an immature script, an ending that fell flat, and the persistence of stereotypes, as well as many over-the-top shoot-out scenes.  I also dislike the message that The Town conveys to me personally;  that people don't have to be held accountable for what they do, and that anything goes.
mpol - wrote on 2012-08-26 13:03
The Town had me rooting for FBI S. A. Frawley and his men, and really wanting them to catch Doug MacRay and his boys and have them sent to a tough Federal penitentiary to serve long, hard time for their crimes.  Having said that, imo, there are at least three types of people who liked The Town, sympathized with and rooted for Doug MacRay and his men:  A)  Very naive people who aren't from the Boston area, and therefore are not aware of the really sordid, mean-spirited aspects of Boston's history.  (B)  People who are from the Boston area and/or are willfully ignorant and long for the days when Boston was at its most vicious and most mean-spirited.  (C)  People who've had run-ins with the law, and/or are criminally-inclined in some way or other, and who therefore tend to sympathize with Doug MacRay and his boys and to root for them.
mpol - wrote on 2012-07-27 06:08
Nope:  I still think that the Doug/Claire romance, the overdone Boston accents and overdone car crash/chase & shootout scenes in Fenway Park and the North End, as well as the sappy, improbable ending were The Town's biggest downfalls.  
Nurul Islam - wrote on 2012-07-27 01:58
Gone Baby Gone I watch the trail of the movie. Nice trail. I will watch the full movie.
mpol - wrote on 2012-07-26 09:58
Gone Baby Gone was a much better film than The Town, and Ben Affleck's brother, Casey, is a far better, more talented actor.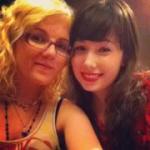 Emily
Rising Star
Emily - wrote on 2012-07-26 04:40
I thought it was an okay movie, having seen and really enjoyed 'Gone Baby Gone' by Affleck, I personally didn't think that 'The Town' was as good. It was still a fairly enjoyable watch, I just found 'Gone Baby Gone' more intense.
Nurul Islam - wrote on 2012-07-21 01:24
Yes, These are great potential of the movie.
mpol - wrote on 2012-07-20 11:24
To each their own, Nural Islam, but I felt that the potential for The Town being a good film was undermined by the Doug/Claire romance, the overblown North End car chase/crash scenes and Fenway shootouts, and the unnatural, wooden performance of Ben Affleck and Rebecca Hall, and the overdone, unnatural-sounding Boston accents.
Nurul Islam - wrote on 2012-07-20 00:37
Even though I am not a fan of Ben Affleck, but I really liked the film. The performances of  Ben Affleck, Jeremy Renner, and Jon Hamm was great. The trailers looked great. I actually enjoyed this a lot more than I expected.
mpol - wrote on 2012-07-14 10:26
On the contrary, Chris aka  Tarkin, Ben Affleck is a very overrated actor, and not that talented.
Post a Comment