New on DVD and Blu-ray Week of March 17-23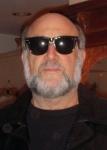 By Harley Lond - 03/17/15 at 03:33 AM CT
THIS WEEK'S THEATRICAL RELEASES:


In the already risky business of Hollywood, a remake adds an additional level of uncertainty guaranteed to give studio executives plenty of ulcers. If that remake is a redo of a Hollywood musical, all bets are off -- which is why there are so few of that ilk. Remake "The Sound of Music"? Forget it. "Footloose" for a new generation? Why not. "Annie"? Well ... The Broadway classic was turned into a big screen extravaganza by John Huston in 1982 with Albert Finney,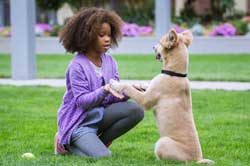 Carol Burnett, Ann Reinking, Tim Curry, Bernadette Peters and Aileen Quinn, and it was quite the mess. Last Christmas' "Annie
" remake, starring Quvenzhane Wallis (as Annie), Jamie Foxx, Cameron Diaz, Rose Byrne, Bobby Cannavale and Adewale Akinnuoye-Agbaje, didn't fare any better. Though reimagining the film for modern times, it's still a mess, though a well-meaning and energetic one. From Sony.

Also due this week: "Top Five
," written, directed by, and starring Chris Rock, about a New York City comedian-turned-film star who returns to the Big Apple to promote his latest film and ends up confronting his past to understand his future; from Paramount; and "Exodus: Gods and Kings
," director Ridley Scott's take on Moses, starring Christian Bale, Joel Edgerton, Aaron Paul, Sigourney Weaver, Ben Kingsley and John Turturro; from Fox.


THIS WEEK'S HIGHLIGHTS:

Take a little trip to the past with the latest from The Criterion Collection: Hollywood actor turned idiosyncratic auteur Robert Montgomery ("Here Comes Mr. Jordan") directed and starred in "Ride the Pink Horse
" (1947), a striking crime drama based on a novel by Dorothy B.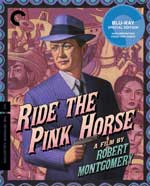 Hughes. Montgomery plays a tough-talking former GI who comes to a small New Mexico town to shake down a gangster who killed his best friend; things quickly turn nasty. "Ride the Pink Horse" features standout supporting performances from Fred Clark, Wanda Hendrix, and especially Thomas Gomez, who became the first Hispanic actor to receive an Academy Award nomination for his role here. With its relentless pace, expressive cinematography by the great Russell Metty ("All That Heaven Allows)", and punchy, clever script by Charles Lederer ("His Girl Friday") and Ben Hecht ("Spellbound"), this is an overlooked treasure from the heyday of 1940s film noir. In a New 2K digital restoration, with uncompressed monaural soundtrack on the Blu-ray. Extras include commentary featuring film noir historians Alain Silver and James Ursini; a new interview with Imogen Sara Smith, author of "In Lonely Places: Film Noir Beyond the City"; more.

More blasts from the past: Once proclaimed as "positively the most horrifying film ever made", "Mark of the Devil
" (1970 -- West Germany) arrives in a director-approved edition featuring a new restoration. A bloody and brutal critique of religious corruption, "Mark of the Devil" sees horror icon Udo Kier play a witchfinder's apprentice whose faith in his master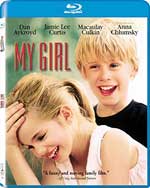 (Herbert Lom) becomes severely tested when they settle in an Austrian village. On Blu-ray from Arrow Video/MVD Entertainment Group ... Sony debuts on Blu-ray two comedies this week, both at 4K resolution: The satisfyingly delightful "My Girl
" (1991), about a young girl (Anna Chlumsky) obsessed with death who, along with her best friend (Macaulay Culkin), tries everything in her power to prevent her undertaker father (Dan Aykroyd) from falling for his newly hired make-up expert (Jamie Lee Curtis); extras include two new featurettes: "A Day on Set: Bingo!" behind-the-scenes look at filming the very funny bingo scene with Aykroyd and Curtis, and "A Day on Set: First Kiss," which offers a rare look at filming Thomas and Vada's first kiss ... and "Troop Beverly Hills
" (1989), about a Beverly Hills housewife (Shelley Long) who tries to impress her soon-to-be-divorced husband by heading up her daughter's Wilderness Girl troop. Co-stars Craig T. Nelson, Betty Thomas and Mary Gross. Extras include two new featurettes: "The Real Phyllis Nefler: Ava Ostern Fries" in which Ava Ostern Fries, the real life Phyllis Nefler, discusses how she was inspired to create the film using her real-life experiences with her daughter's Girl Scout troop; "Shelley Long Remembers Troop Beverly Hills."


BUZZIN' THE 'B'S:

In "Vice
" (2014), starring Thomas Jane, Bruce Willis, Ambyr Childers, Johnathon Schaech, Bryan Greenberg and Colin Egglesfield, Julian Michaels (Willis), has designed the ultimate resort (VICE), where anything goes, and the customers can play out their wildest fantasies with artificial inhabitants who look, think and feel like humans. When an artificial (Childers) becomes self-aware and escapes, she finds herself caught in the crossfire between Julian's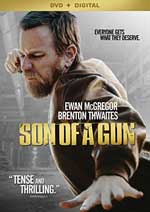 mercenaries and a cop (Jane) who is hell-bent on shutting down VICE. On DVD, Blu-ray Disc from Lionsgate ... After breaking out of prison, Brendan Lynch (Ewan McGregor), Australia's most notorious criminal, enlists 19-year-old JR (Brenton Thwaites) to accompany him and his crew on a gold heist that promises to deliver millions. Naturally things start to go wrong and a deadly game of cat and mouse ensues in "Son of a Gun
" (2015), co-starring Alicia Vikander and Jacek Koma, from Lionsgate ... After narrowly escaping an ancient burial ground, a group of friends find themselves trapped between two evils, forcing them to fight, die, or go back the way they came in "Muck
" (2015), starring Kane Hodder, Lachlan Buchanan, Puja Mohindra, Bryce Drape and Lauren Francesca. From Anchor Bay ... In "Something Wicked
" (2014), starring Shantel VanSanten, John Robinson, Julian Morris and Brittany Murphy, a young couple seeks to re-build their lives after a disastrous car crash kills her parents but secrets from their past threaten to disrupt their budding relationship: Christine is stalked by a creepy, masked stranger, while James experiences freakish encounters that nearly kill him. From ARC Entertainment.


FOR THE FAMILY:

"Wolfy, the Incredible Secret" (2013 -- France) is an animated tale about friends Loulou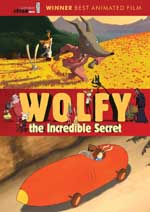 the wolf and Tom the rabbit, inseparable since they were little, who live the easy life in the Land of the Rabbits. But Loulou, who thought he was an orphan, learns that his bohemian mother is alive, and they set out to find her in the Land of the Wolves -- but they arrive in the middle of the Meat-eaters' Festival, a yearly get together for the world's great carnivores, putting their friendship to its ultimate test. Winner of the Cesar Award for Best Animated Film. From Random Media.


SPECIAL INTEREST:

Huang Weikai's one-of-a-kind news documentary "Disorder
" (2009 -- China) captures, with remarkable freedom, the anarchy, violence, and seething anxiety animating China's major cities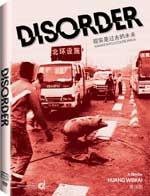 today. Unshowable on China's heavily controlled television networks, or in China's cinemas, "Disorder" springs from an emerging underground media, of which Huang Weikai is one of the leading figures, filmmakers who reject compromise and cooperation with the official media channels and censors. Huang Weikai collects footage from a dozen amateur videographers and weaves them into a unique city symphony of urban social decay: One man dances in the middle of traffic while another attempts to jump from a bridge before dozens of onlookers. Pigs run wild on a highway while dignitaries swim in a polluted river. The result is a unique and compelling film capturing the ground-level upheaval of Chinese society like no other film before it. From Icarus Films.


FROM TV TO DVD:

"Dexter: Most Shocking Episodes" is a three-disc set with 10 episodes, $24.99: For fans new and old, Dexter's most shocking moments are available in one killer collection, including the unforgettable pilot episode that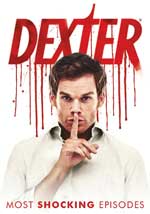 started it all, his devastating confrontation with the Trinity Killer , and eight more chilling episodes. Michael C. Hall stars as the titular antihero who -- through eight seasons -- coped with his insatiable homicidal urges and navigated through life as a vigilante serial killer. Extras include "Dissecting Dexter Part 1: Dexter's Origins," "Dissecting Dexter Part 2: Dexter's Awakening," "Dissecting Dexter Part 3: Dexter's Coming of Age," "The Kill Room," the first two chapters of "Dexter in the Dark." From CBS/Paramount. "Ghost Whisperer: The Complete Series" (2005-10) is a 29-disc set with all 107 episodes plus bonus features, $79.99 from CBS Home Entertainment/Paramount ... Television history has given us many memorable, amazing women ... and then there's "Maude," starring Bea Arthur as the feisty and funny title character. Created by Norman Lear ("All In The Family"), "Maude" pushed the boundaries for network television during its six-year run from 1972 to 1978. Often controversial and always refreshingly honest, the series never shied away from tackling the topical issues of the day, yet its depth of character and humor left audiences laughing all the way. Decades after its initial broadcast, Maude remains a benchmark in television for its sharp, intelligent writing, impressive supporting cast (including Bill Macy, Adrienne Barbeau, Conrad Bain and Rue McClanahan) and of course, the amazing Arthur. In a role that earned her a well-deserved Emmy award, Arthur created an indelible portrait of a fiercely liberated woman, paving the way for other noteworthy, female-driven sitcoms from "Roseanne" and "Murphy Brown" to "30 Rock." Thanks to Shout! Factory, we have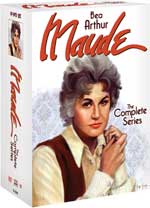 "Maude: The Complete Series," a 19-disc set with all 141 episodes and a 40-page collector's book containing an essay by Pulitzer Prize–winning TV critic Tom Shales, $159.99. Extras include the original "All in the Family" episode "Cousin Maude's Visit," the original "All in the Family episode "Maude - Pilot," unaired episode 115 "The Double Standard," unaired episode 316 "Maude's New Friends," syndication sales presentation (hosted by Norman Lear), three featurettes: "And Then There's Maude: Television's First Feminist," "Everything but Hemorrhoids: Maude Speaks to America," "Memories of Maude" - featuring new interviews with Adrienne Barbeau and Bill Macy ... "Revelation: The End of Days" (2013) is a two-disc set of the History Channel miniseries that brings viewers an imagining of the end of the world and life as predicted in the Bible, told through the perspective of several different people,with first-hand accounts from found footage, cell phones and cameras to illustrate the world's final days; $14.98 from Lionsgate ... "TURN: Washington's Spies: The Complete First Season" (2014) is a three-disc set with all 10 episodes of the AMC series that tells the true story of the Culper Ring -- an unlikely team of secret agents during the American Revolution who not only went on to help George Washington turn the tide of war but also gave birth to modern spycraft. On DVD: $49.98, Blu-ray Disc: $59.99, from Anchor Bay.

Check out other March 17-23 DVD releases and reviews at OnVideo.