New on DVD and Blu-ray Week of January 27-February 2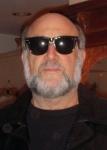 By Harley Lond - 01/27/15 at 04:12 AM CT
THIS WEEK'S THEATRICAL RELEASES:

"The Judge" is a straight-ahead, old-fashioned, well-written and well-acted melodrama about a snarky, hotshot big city lawyer (Robert Downey Jr.) who returns to his small Indiana town for his mother's funeral and ends up defending his stern, know-it-all, son-of-a-bitch estranged father (who happens to be the town judge) from a hit-and-run murder charge. Downey is perfect as the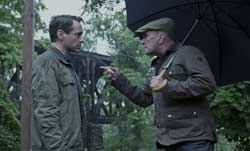 cocky Chicago lawyer (he's a toned-down Tony Stark) and Robert Duvall doesn't have to stretch much as the father who barks orders in place of giving love. Vincent D'Onofrio is cast against type as Downey's less-than-courageous older brother and Vera Farmiga (who one can never get enough of) is radiant as Downey's high school sweetheart with a 20 year torch. It's predicable and a little long -- but ever so enjoyable -- gulp -- adult fare. Extras for The Judge
include a couple behind-the-scenes featurettes and deleted scenes. From Warner.

"Fury
" is a post-modern war film (meaning no heroes, lots of realistic special effects blood and guts, and an existential storyline) that revolves around the crew of a Sherman tank in April, 1945, as the Allies make their final push into Germany to help win the war. Tasked with holding a vital crossroads that serves as a supply path for the invading armies, the crew of Fury and three other tanks set out behind Nazi lines to protect the territory, setting things up for a fierce artillery battle between the out-gunned U.S. tanks and a superior German Tiger tank. It's a typical male-bonding film (Logan Berman plays a fresh recruit who has to prove himself to the other members of the tank crew, Shia LaBeouf, Jon Bernthal and Michael Pena, led by Brad Pitt). This group of men has to be the least likeable gathering of grunts in recent memory, making it hard to root for the good guys. Extras include more than 50 minutes of deleted & extended scenes; three featurettes: "Director's Combat Journal," "Armored Warriors: The Real Men Inside the Shermans" and "Taming the Beast: How to Drive, Fire, & Shoot Inside a 30-Ton Tank." From Sony.


BUZZIN' THE 'B'S:

In "Big Driver
" (2014), starring Maria Bello, Ann Dowd, Will Harris, Joan Jett and Olympia Dukakis, a famous writer, on a long drive home following a book signing, gets stranded and is relieved when another driver stops and offers assistance ... until she discovers her savior is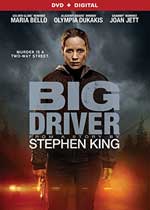 actually a serial killer who repeatedly assaults her. After her ordeal, she becomes determined to find her rapist and seek revenge, as payback is the only thing holding her together. From Lionsgate ... In "Bombshell Bloodbath
" (2014), starring Alex Elliott, Ed Ricker, Rob Springer, Jeff Briggs, Doctor Carter risks everything with each step he takes in resurrecting his recently deceased wife as he infuses his formula, Injection C-900, into the corpses stolen from the local graveyard. Every attempt only succeeds in creating hungry, flesh-eating zombies, driving the doctor closer to madness with every failure. After his daughter, Cara, tragically contracts the virus during a scientific experiment gone horribly wrong, she and her sister must take extreme measures to secure more anti-serum needed to prevent her from becoming an undead ghoul. From Monarch Home Entertainment ... After the death of their foster mother, two brothers inherit a box that offers clues about their long-lost parents; their quest leads them to the creepy town of Tendale that is home to a mythical Bigfoot-like creature with "a taste for tourists" in "Feed the Gods" (2014), starring Shawn Roberts, Tyler Johnston, Emily Tennant, Aleks Paunovic. From XLrator Media ...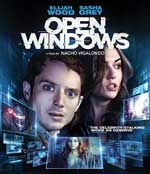 In "Open Windows
" (2014), starring Elijah Wood, Sasha Grey and Neil Maskell, obsessive fan Nick Chambers (Wood) thinks he's in luck when he seemingly wins a date with his favorite Hollywood actress, Jill Goddard (Grey). When he's jilted by the star, Nick receives a call from a mysterious man named Chord (Neil Maskell) who offers him the opportunity to spy on her via his laptop. Nick agrees to the proposal, but soon finds himself running from a web of lies, blackmail, kidnapping, and possibly even murder. On DVD, Blu-ray Disc from Cinedigm ... In "The Remaining
" (2014),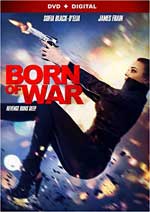 starring Alexa Vega, Shaun Sipos, Johnny Pacar, Italia Ricci and Bryan Dechart, a group of close friends gather for a wedding, but the celebration is shattered by a series of cataclysmic events and enemies foretold by biblical end-times prophecies. The survivors face a horrifying, uncertain future as they scramble for safety, but as their world collapses around them in chaos and terror will they choose real life through faith, or just try to survive? On DVD, Blu-ray Disc from Sony ... A young college student's life is changed forever after her family is murdered and she becomes hell-bent on avenging them in "Born of War
" (2013), starring Sofia Black D'Elia, James Frain and Michael Maloney From Lionsgate ... "Why Don't You Play in Hell?
" (2014 -- Japan) is an outrageous actioner that also pays thrilling tribute to classics of the yakuza genre. Ten years ago, the Kitagawa yakuza clan attacked the Muto yakuza clan at Muto's own home, only to have Muto's wife fight back. This unexpectedly left the Kitagawa clan in shambles, with their top hit man Ikegami wounded and Muto's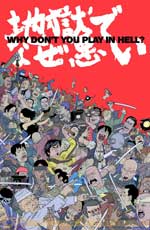 wife in prison. Despite the carnage, the most unfortunate fallout from this attack is when Muto's beloved actress daughter, Mitsuko, has her adorable toothpaste commercial taken off the air. Now, Ikegami seeks revenge, while Muto only has one desire: to have his wife return from prison to see Mitsuko star in her first movie. Enter The F??? Bombers, an eager but untalented group of wannabe filmmakers whose dreams of making movies have come crashing down after 10 years of 8mm efforts. Circumstances have brought them to this fateful moment where they'll be able to film - in 35mm! - the actual climactic battle between yakuzas in an over-the-top, blood-splattering epic for the ages. On DVD, Blu-ray Disc from Drafthouse Films/Cinedigm.


ON THE INDIE FRONT:
"Days and Nights
" (2014) is a comically tender interpretation of Anton Chekhov's "The Seagull." Movie star Elizabeth (Allison Janney) takes her paramour Peter to her lakeside estate to visit her family during Memorial Day weekend. There they meet up with Elizabeth's ailing brother (William Hurt), her artist son (Ben Whishaw), his ethereal muse (Juliet Rylance), the family doctor (Jean Reno), the estate's custodian (Russell Means), its careless caretaker (Michael Nyqvist) and his wife (Cherry Jones), their temperamental daughter (Katie Holmes), and her long suffering ornithologist husband (Mark Rylance) who's the keeper of the sacred land where a bald eagle is trying to raise its young.From IFC Films.


FOREIGN:

The release of Lucrecia Martel's "La ciénaga
" (2001) heralded the arrival of an astonishingly vital and original voice in Argentine cinema. With a radical take on narrative, disturbing yet beautiful cinematography, and a highly sophisticated use of on- and off-screen sound, Martel turns her tale of a decaying bourgeois family, whiling away the hours of one sweaty, sticky summer, into a cinematic marvel. This visceral take on class, nature, sexuality, and the ways political turmoil and social stagnation can manifest in human relationships is a drama of amazing tactility and one of the great contemporary film debuts. New 4K digital film transfer, approved by director Lucrecia Martel, with 2.0 surround DTS-HD Master Audio soundtrack on the Blu-ray. From The Criterion Collection.


FOR THE FAMILY:

In "Dragonheart 3
: The Sorcerer's Curse" (2015), aspiring knight Gareth goes in search of a fallen comet rumored to contain gold and is shocked to instead find the dragon Drago. After Drago saves Gareth's life, the two become intricately bonded, and must work together to defeat an evil sorcerer and stop his reign of terror. Along the way, Gareth learns the true meaning of being a knight. With the voices of Ben Kingsley, Julian Morris, Tazmin Merchant, Jonjo O'Neill. On DVD, Blu-ray/DVD Combo from Universal.


SPECIAL INTEREST:

The documentary "Art and Craft
" (2014) follows Mark Landis, who has been called one of the most prolific art forgers in U.S. history. His impressive body of work spans 30 years, covering a wide range of painting styles and periods that includes 15th century icons, Picasso, and even Walt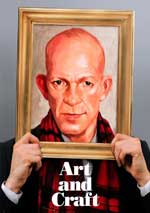 Disney. And while the copies could fetch impressive sums on the open market, Landis isn't in it for money. Posing as a philanthropic donor, a grieving executor of a family member's will, and most recently as a Jesuit priest, Landis has given away hundreds of works over the years to a staggering list of institutions across the United States. But after duping Matthew Leininger, a tenacious registrar who ultimately discovers the decades-long ruse and sets out to expose his philanthropic escapades to the art world, Landis must confront his own legacy and a chorus of museum professionals clamoring for him to stop. From Oscilloscope Laboratories ...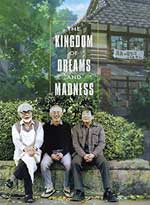 "Kingdom of Dreams and Madness
" (2013 -- Japan) is a documentary about a year inside the world of Studio Ghibli. Granted near-unfettered access to the notoriously insular Studio Ghibli, director Mami Sunada follows the three men who are the lifeblood of Ghibli -- the eminent director Hayao Miyazaki, the producer Toshio Suzuki, and the elusive and influential "other director" Isao Takahata -- over the course of a year as the studio rushes to complete two films, Miyazaki's "The Wind Rises" and Takahata's "The Tale of The Princess Kaguya." The result is a rare "fly on the wall" glimpse of the inner workings of one of the world's most celebrated animation studios, and an insight into the dreams, passion and singular dedication of these remarkable creators. From Cinedigm.


FROM TV TO DVD:

In "Downton Abbey Season 5" (2014), "Downton Abbey" -- airing Sundays on MASTERPIECE on PBS from January 4 to March 1 -- returns for an epic fifth season of intimately interlaced stories centered on an English country estate – a deliciously entertaining formula that has made it the highest-rated drama in PBS history. Viewers can expect to follow plot threads left dangling from last season, including Lady Mary's courtship contest, Lady Edith's trials as a secret single mom, Thomas' scheming against Bates,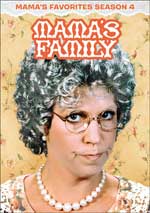 Robert's battles against modernity, Tom's quest to be true to his ideals, Violet's one-line zingers, and much, much more. One of the recurring themes is change, from the wrenching consequences of the Titanic disaster in Season 1 to a notorious automobile accident at the end of Season 3 – plus World War I, women's rights, and the new morals, inventions, and fashions of the 1920s. Which is where Season 5 kicks off. It's 1924. The United Kingdom has its first Labor Party prime minister. The radio is the latest miracle of the age. And Downton's traditional ways are besieged on all fronts. On DVD, Blu-ray Disc. from PBS Distribution ... "Mama's Family: Mama's Favorites, Season Four" is a single disc that brings together Vicki Lawrence's six favorite Season Four episodes, hand-picked by Mama herself. Episodes include: "Educating Mama," "Zirconia's Are a Girl's Best Friend," "The Sins of the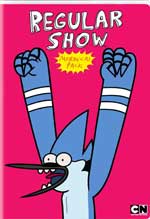 Mother," "Mama on Jeopardy!," "Mama Goes Hawaiian (Part 1)" and "Mama Goes Hawaiian (Part 2)." $12.95 from StarVista Entertainment/Time Life ... "Regular Show: Mordecai Pack" (2014) features 16 Mordecai-centric episodes from the latest seasons follows Mordecai and the rest of the gang on their extreme and surreal misadventures. The Cartoon Network series follows two best friends and park groundskeepers, Mordecai the blue jay and Rigby the raccoon, whose attempts to escape their everyday boredom take them to fantastical — and sometimes unintended –- extremes. Maintenance duties for Rigby and Mordecai are just dull enough to somehow propel the pair into different wild shenanigans each episode. Their boss, the gumball machine Benton, doesn't enjoy having to manage their antics … but their insane escapades often delight Pops, a talking lollipop, who has spent his entire life in the park. $19.95 from Cartoon Network/Warner.

Check out other January 27-February 2 DVD releases and reviews at OnVideo.