New on DVD and Blu-ray Week of October 14-October 20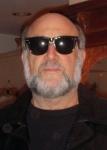 By Harley Lond - 10/14/14 at 01:22 AM CT
THIS WEEK'S THEATRICAL RELEASES:

"Chinese Puzzle": Follow-up to Cedric Klapisch's "Russian Dolls" (2005) and "L'Auberge Espagnol" (2002), both centering on the romantic pursuits of Romain Duris' Xavier Rousseau. Life is still very complicated for Rousseau. Now 40-years-old, a failed writer, and divorced, he's heartbroken when the mother of his children moves with them from Paris to New York. Since he can't bear them growing up far away from him, he decides to move to Manhattan as well. He finds a home in Chinatown, where things get even more complicated ... and troublesome -- as is the puzzle of life. The co-stars of the first two movies, Cecile De France, Audrey Tautou and Kelly Reilly, reprise their roles here. Chinese Puzzle
is a delightful and enchanting romantic comedy. In French, Chinese and English. From Cohen Media Group.

"Mr. Peabody & Sherman
": a surprisingly entertaining animated adventure based on the characters that first appeared in segment in the late 1950s-early 1960s animated television series "Rocky and His Friends" and "The Bullwinkle Show," produced by Jay Ward. Every week on the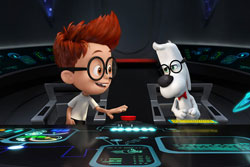 series, Mr. Peabody, a dog genius, and his adopted son, Sherman, would travel to the past to witness historical events using their WABAC machine. In this feature, Sherman takes The WABAC out for a joyride to impress his friend Penny, accidently ripping a hole in the universe and wreaking havoc on the most important events in world history. Extras include a pair of behind-the-scenes featurettes; the Blu-ray adds the "Rocky & Bullwinkle & Friends Show" premiere episode (1959) as well as five "Mr. Peabody & Sherman" segments from the original TV show. From DreamWorks.

"X-Men: Days of Future Past
" has garnered plaudits as the best so far in the "X-Men," "Wolverine" franchise; its comic book premise alone is probably worth the price of admission if you're a fan of the Marvel super heroes: The characters from the original X-Men film trilogy join forces with their younger selves from "X-Men: First Class" in a battle that must change the past -- to save the future. Unavailable for review; from Fox.


THIS WEEK'S HIGHLIGHTS:

In "My Darling Clementine
" (1946), John Ford takes on the legend of the O.K. Corral shoot-out in a multilayered, exceptionally well-constructed Western, one of the director's very best films. Henry Fonda cuts an iconic figure as Wyatt Earp, the sturdy lawman who sets about the task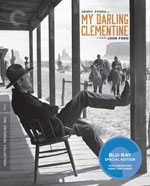 of shaping up the disorderly Arizona town of Tombstone, and Victor Mature gives the performance of his career as the boozy, tubercular gambler and gunman Doc Holliday. Though initially at cross-purposes, the pair ultimately team up to confront the violent Clanton gang. Affecting and stunningly photographed, "My Darling Clementine" is a story of the triumph of civilization over the Wild West from American cinema's consummate mythmaker. On DVD and Blu-ray. New 4K digital restoration of the theatrical release version of the film, with uncompressed monaural soundtrack on the Blu-ray. Also includes a high-definition presentation of the 103-minute pre-release version of the film. From The Criterion Collection.

Paramount has the Blu-ray debut of "White Christmas
" in a Diamond Anniversary Edition. The 1954 film starred Bing Crosby, Danny Kaye, Rosemary Clooney and Vera-Ellen, and featured the unforgettable music of Irving Berlin. Extras: include new special features such as five classic Christmas television show appearances by Bing Crosby and Danny Kaye, including a virtual duet between Crosby and Michael Buble; an optional sing-along subtitle track that accompanies the film's most popular songs; new photo galleries; and a Christmas CD with 12 songs featuring Bing Crosby, Danny Kaye, Rosemary Clooney, Ella Fitzgerald, Peggy Lee and Judy Garland, including eight never-before-released tracks. Additional previously released special features include commentary by Rosemary Clooney, backstage stories, featurettes on Crosby, Kaye and Clooney, and more.

Today is the street date for "The Texas Chain Saw Massacre: 40th Anniversary Black Maria Limited Edition," which previously was only available for purchase at www.gorgon-video.com. Tobe Hooper's (1974) horror-thriller gets a 40th anniversary makeover with an all-new 4K digital
transfer and a newly created 7.1 surround sound mix (supervised by Hooper). The release marks the only transfer of the film to go back to the original 16mm A/B rolls, the actual film that rolled through the cameras. Fans of the film will recognize the unique packaging as a replica of the iconic "Black Maria" cattle truck that comes to Sally Hardesty's rescue when she's being pursued by Leatherface, a fitting nod to the legions of "TCSM" enthusiasts who were instrumental in keeping the film at the forefront of the genre for the past 40 years and a true collectible display piece. This four-disc DVD/Blu-ray combo pack will include such extras as a Leatherface apron, theatrical mini-poster, five audio options, feature commentaries with the filmmakers and cast, several making-of featurettes, deleted scenes, outtakes, bloopers, trailers and more. A Collector's Edition Blu-ray/DVD Combo and single DVD and Blu-ray will also be available. From Dark Sky Films.

Roman Polanski never ceases to amaze with his vigor and experimentation. For "Venus in Fur
" (2013 -- France) -- based on the play by David Ives which, in turn, is adpated from the book "Venus in Furs" by 19th century Austrian romantic writer Leopold von Sacher-Masoch (whose name gave rise to the term masochism) -- the director chose Polanski look-alike Mathieu Amalric to star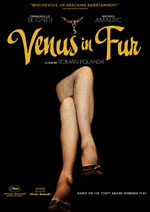 opposite his wife Emmanuelle Seigner. The play within a play is wry, witty, flamboyant, funny and frightening all at once -- everything you would expect from Polanski. Alone in a Paris theater after a long day of auditioning actresses for his new play, writer-director Thomas (Mathieu Amalric) is distraught that no one has what it takes to play the lead female character: a woman who enters into an agreement with her male counterpart to dominate him as her slave. Enter pushy, foul-mouthed actress Vanda (Emmanuelle Seigner), a whirlwind of erratic -- and, it turns out, erotic -- energy. When Thomas reluctantly agrees to let her try out for the part, he is stunned and captivated by her transformation: Not only is Vanda a perfect fit, but she apparently has researched the role exhaustively, learned her lines by heart and even bought her own props. As the extended "audition" builds momentum, Thomas moves from attraction to obsession until the balance of power between director and actress shifts completely. On DVD, Blu-ray Disc from MPI Home Video).


BUZZIN' THE 'B'S:

In "Don't Blink
" (2014), starring Mena Suvari, Brian Austin Green, Joanne Kelly, Fiona Gubelmann, Zack Ward, David de Lautour, 10 people arrive at a secluded mountain resort to find it completely deserted. With no gas for the return trip, the visitors are forced to stay and investigate the mystery surrounding the abandoned lodge -- as, slowly but surely, each one of them disappears. From Verical Entertainment ... When a young woman escapes the big-city life for her family's cabin in the Arkansas hills, a full moon beckons a bloodthirsty werewolf who emerges from the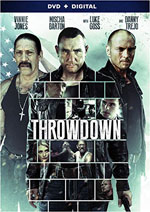 shadows, slaughtering everyone in its path and revealing a sinister underworld the woman never knew existed in "Werewolf Rising
" (2014), starring Bill Oberst Jr, Melissa Carnell, Matt Copko, Brian Berry, Irena Murphy. From Image Entertainment ... In "Mystery Road
" (2013), indigenous cowboy detective Jay Swan returns to his Australian outback hometown to solve the murder of a teenage girl, whose body is found under the highway trucking route out of town. Alienated from both the white-dominated police force and his own community, including his teenage daughter (now connected to the murdered girl), Jay stands alone in his determination to fight back -- for his town, and his people. Stars Aaron Pederson, Hugo Weaving, Ryan Kwanten, Jack Thompson, Tony Barry. On DVD, Blu-ray Disc from Well Go USA ... In "Throwdown
" (2013), starring Vinnie Jone, Mischa Barton, Timothy Woodward Jr., Luke Goss, Danny Trejo, a young criminal defense attorney struggles with a homicide case that is not as cut-and-dried as it appears once the mob gets involved, and he quickly realizes that to keep himself and his client alive, he must work outside of the law. From Lionsgate ... At the house of their target, two hit men bide their time waiting for the kill, only to find death already has arrived in the shape of black magic, devilish spirits and the occult in "The Devil's Business
" (2011), starring Billy Clarke, Jack Gordon, Jonathan Hansler, Harry Miller. From Mondo Macabro/CAV Distributing ... In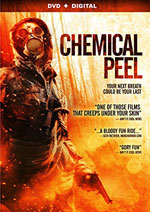 "Devil's Deal
" (2013), starring Mathew Greer, David K. Shelton, Jaysen Dry, Kari J. Kramer, hell has come to the western town of Burning Bush: When the terms of a deal with the Devil made long ago resurface, the innocent must fight for their lives as the Devil aims to destroy everything and everyone in the town to reap the souls he was promised. From Lionsgate ... A weekend trip to the woods for a bachelorette party turns deadly when a nearby train accident causes a toxic chemical to be released into the air in "Chemical Peel
" (2014), starring Natalie Victoria, Arielle Brachfeld, Stephanie Greco, Lacy Fisher, Leigh Davis and Lony'e Perrine. From Lionsgate ... When a freak car accident leaves a young couple's daughter in a coma, the wife blames the husband for the accident and discovers he had an affair with an office colleague. Ostracized from his wife and family and helpless in the face of his daughter's condition, he sinks into a deep depression ... until he begins to receive mysterious signs from his comatose daughter providing clues to the true cause of the accident in "Locked In" (2010 -- U.K.), starring Ben Barnes, Sarah Roemer, Eliza Dushku, Johnny Whitworth. From Lionsgate.


ON THE INDIE FRONT:
"The Equation of Life
": (2014) In time for October's annual National Bullying Prevention Month comes this film about bullying created by a bullied child. When 10-year-old Gerry Orz created his short film "Day of Silence" to speak to the bullying he himself was facing each day, he knew the 11,000+ YouTube views he immediately racked up meant he'd struck a nerve. With a goal of breaking the cycle of bullying that begins for so many in elementary school, the following year, Gerry -- now, at age 12, a nationally-recognized anti-bullying advocate -- turned the original short into this 32-minute film about how each and every decision we make changes the path we travel. Inspired by Gerry's true story, 11-year-old Adam (played by the filmmaker himself)is bullied in his new town on his way to school, so he begins to video journal his daily experiences. And when he finally takes matters into his own hands, everyone around him is affected: his parents, his sister and the bully - and they all pay a price for their actions. From Shelter Island/ TDC Entertainment ... In "Beneath the Harvest Sky
" (2014), starring Emory Cohen, Callan McAuliffe and Aidan Gille, Casper and Dominic have been fiercely loyal friends since childhood. Desperate for a way out of their quiet town on the Maine-Canada border, the boys make a pact to pool their earnings harvesting potatoes on a car and hit the road. But when Casper is drawn into drug smuggling with his outlaw father, their friendship is pushed to the brink. From Cinedigm.


FOREIGN FILMS:

In the comedy-horror "Witching and Bitching" (2013 -- Spain), starring Hugo Silva, Mario Casas, Pepon Nieto, a gang of escaping thieves -- including the son of one of the robbers who didn't want to give up his custody days to his ex-wife -- gets trapped by a coven of witches when they make a stop in a small tavern in the Basque countryside. From IFC Films ... In "The Last Supper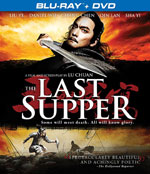 (2012 -- China), starring Ye Liu, Daniel Wu and Chen Chang, Liu Bang, the first emperor of China's Han Dynasty, recounts his life on his deathbed through restless memories and flashbacks. Haunted by nightmares of his biggest enemies, Lord Yu and General Xin, Bang recalls his betrayal of both men due to his overwhelming thirst for power as an uncultured and uneducated soldier, which led to paranoia and fear once he became ruler. On DVD, Blu-ray Disc from Random Media/Cinedigm ... In "My Straight Son (Azul Y No Tan Rosa)" (2012 -- Venezuela), starring Guillermo Garcia and Ignacio Montes, Diego, a successful Venezuelan fashion photographer, lives a glamorous life of excess with his partner Fabrizio, a prominent surgeon. Unfortunately, the shallowness of their day-to-day adventures is put into stark perspective after a sudden tragedy leaves Fabrizio in a coma. To make matters worse, Diego's estranged son Armando arrives from Spain for an unexpected visit. Bitter and full of insecurity, Armando has great trouble adjusting to his father's sexuality and the LGBT lifestyle. In the midst of great emotional turmoil, Diego must try to find common ground with his temperamental son and learn that family, friends and love are the real ingredients to a happy, fulfilling life. From Canteen Outlaws.


FOR THE FAMILY:

"Courage the Cowardly Dog: Season 2" (2002) is a two-disc set with all 13 episodes of the Cartoon Network hit series about a cowardly dog who must overcome his own fears to heroically defend his unknowing farmer owners from all kinds of dangers and menaces; this season he must face his fear to save the dying sun, win a break dancing battle against an insecure robot, capture an opera-loving sea serpent, and more. From Warner ... "Shalom Sesame Gift Box" is a six-disc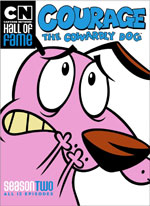 set with 12 episodes, $99.95. The set is organized to chronologically mirror the Jewish calendar in the following configuration: Disc 1: "Welcome to Israel" and "Grover Learns Hebrew," Disc 2: "The Sticky Shofar" and "Monsters in the Sukkah." Disc 3: "Chanukah: The Missing Menorah" and "Grover Plants a Tree," Disc 4: "Be Happy, It's Purim!" and "Shabbat Shalom, Grover!", Disc 5: "It's Passover, Grover!" and "Countdown to Shavuot," Disc 6: "Mitzvah on the Street" and "Adventures in Israel." From SISU Home Entertainment ... "Under Wraps (aka A Monsterous Holiday)" (2013), with the voices of Brooke Shields, Drake Bell, Matthew Lillard, Sean Astin and Jon Heder, is an animated family adventure about the kids of Egyptian archaeologists who unleash a centuries old curse when they take home a sacred amulet from a Pharaoh's tomb. From ARC Entertainment ... Based on the wildly successful playing card franchise, "Yu-Gi-Oh Classic Complete Series" follows the adventures of a boy named Yugi and his friends who love the newest card game that is sweeping the nation. In this game, players pit monster against monster in high intensity duels. Yugi and his friends are obsessed with the game, which is packed with awesome monsters and powerful spell cards. But there's more to this game than meets the eye. Yugi solves an old Egyptian puzzle that infuses him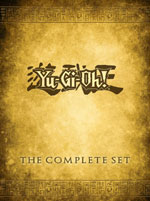 with the energy of an ancient spirit. Their forces unite to form a stronger, more confident duelist, for Yugi needs all the help he can get -- the fate of the world is in the balance. The "Yu-Gi-Oh!" anime series originated from the manga series created by Kazuki Takahashi. The Japanese collectible trading card game, developed and distributed by Konami Digital Enterprises, has sold more than 25 billion cards. The "Yu-Gi-Oh!" TV series has aired internationally in more than 90 countries during the past 12 years. This complete 32-disc set includes all five seasons of the "Yu-Gi-Oh!" classic collection, as well as the movie single, "Yu-Gi-Oh! Bonds Beyond Time," and a collectible booklet.$229.64 from Cinedigm ... "Yu-Gi-Oh! GX: Season 1" (2004-07) is a six-disc set with 52 episodes, $44.99, of the spin-off series set several years after the previous "Yu-Gi-Oh!" series. "GX" follows a new generation of duelists at the prestigious Duel Academy -- a highly competitive boarding school where pencils and books have been replaced by Duel Disks and monster cards. Still, it's not just about making the grade for these up-and-coming students -- it's about becoming the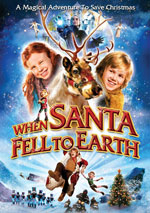 next King of Games. From Cinedigm ... "When Santa Fell to Earth" (2011) is a live-action adventure -- based on the popular holiday story by best-selling New York Times author Cornelia Funke -- that begins with Santa's unexpected plunge directly into Ben and Charlotte's town, where he's on the run from Gerold Geronimous Goblynch, new head of the Great Christmas Council, whose diabolical plan is to banish Santa from Christmas Land forever. Goblynch sends his army of Nutcracker soldiers after Santa and the kids, and the three embark on a magical adventure to find Santa's trusty reindeer Twinklestar, free his Christmas elves and angels from Goblynch's spell, and save Christmas before it's too late. From Anchor Bay ... In the special collection of hard-working adventures, "Chuggington: Chuggineers Ready to Build" (2014), Brewster joins Chuggineers Zack, Fletch and Tyne to build tracks, bridges and tunnels, make repairs, haul heavy loads and more. Featuring new wagons and machines -- like the huge yellow Mega Chug Crane -- and new friends -- including Payce, the tunnel runner from Tootington, and Cormac, the cheeky forklift engine -- Wilson, Brewster, Koko and little engineers will discover important lessons about safety, responsibility and teamwork. From Anchor Bay ... "The Magic School Bus: Season's Greetings"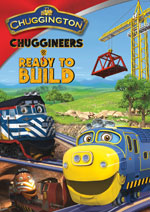 (2014) Seatbelts, everyone! Celebrate the holidays with Ms. Frizzle and the gang in this two-disc set! with more than 2 1/2-hours of the Emmy award-winning animated science-adventure series based on the best-selling books. Episodes include "Holiday Special - Topic: Recycling," "In the Arctic - Topic: Heat," "In the Rain Forest - Topic: Rain Forest Ecology," "In the Haunted House - Topic: Sound," "Gets Ready, Set, Dough - Topic: Kitchen Chemistry," "Getting Energized - Topic: Energy," two more. From Scholastic/Cinedigm ... "Tickety Toc: Christmas Present Time" (2014): It's Christmas time in Tickety Town, and Tommy and Tallulah are determined to make every merry second count. In this all-new collection of adventures including the "Christmas Present Time Special," the twins find a new way to make snow, build a giant igloo, roll the biggest snowball ever, and even help Santa fix his sleigh in time for Christmas Eve. But when their escapades get out of hand, friends like McCoggins, Pufferty, Madame Au Lait and Tooteroo will help them make things right in these five winter-themed episodes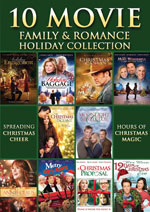 from the Nick Jr. preschool hit. From Anchor Bay ... The folks at Cinedigm have five gift sets of holiday themed and family friendly movies due this week: "The Good Witch Collection" contains four Hallmark Channel movies: "The Good Witch's Garden," "The Good Witch's Garden," "The Good Witch's Family" and "The Good Witch's Charm," $34.99; "A Golden Christmas Triple Feature" with three Ion holiday films featuring Golden Retrievers: "A Golden Christmas: A Tail of Puppy Love," "A Golden Christmas 2: The Second Tail" and "A Golden Christmas 3: Home for Christmas"; $14.93; "10 Movie Family & Romance Holiday Collection," a three-disc set with "Christmas in Canaan," "Merry-In-Laws," "12 Days of Christmas," "A Christmas Proposal," "Holiday Baggage," "Annie Claus," "Holiday Engagement," "Christmas Pageant" "Moonlight & Mistletoe" and "Most Wonderful Time of the Year," $29.93; "10 Movie Princess Collection - 2," a two-disc set that includes animated versions of "Cinderella," "Beauty and the Beast," Anastasia," "The Little Mermaid," "Goldilocks" and more, $6.96; and "10 Movie Fairytale Collection," a two-disc set that includes animated versions of "The Three Little Pigs," "The Emperor's New Clothes," "The Pied Piper," more, $6.96.


SPECIAL INTEREST:
"Boobs
" (2013) is a documentary about one woman's trip down the rabbit hole of cosmetic surgery in the search for perfection. Bi-racial British model Precious Muir has moved from London to New York to make it as a fashion model. Her career has not been what she had hoped, she has a decision to make: go home or risk her health and finances on a long shot. Believing it could be the edge she needs that leads to her big break, she has decided that the best route is to undergo breast enhancement surgery. The film follows Precious as she prepares for and undergoes the procedure (going from a B cup to a D cup), and the unexpected aftermath of this dramatic, life-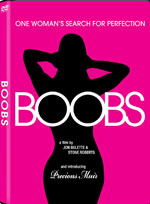 altering decision. The film explores the wider issues of female body image, the commodification of the female body, and plastic surgery as a purported instrument of emotional well being, depicting the unglamorous rigors of the beauty industry. From Garden Thieves Pictures ... "A Very Vegas Christmas" (2014) is a Christmas-themed crossover with the guys from "Pawn Stars," "Counting Cars" and "American Restoration" debate about the best and worst deals they ever made. From Lionsgate ... due October 16 -- World Food Day -- are two call-to-action DVDs, both from First Run Features and both packaged in certified Green Forestry eco pack: "Every Three Seconds
" (2014): In a society where materialism reigns, what is the real secret to happiness? Award-winning filmmaker Daniel Karslake tells the unforgettable stories of five regular folks -- a boy, a college student, a thirtysomething and two seniors -- whose lives went from ordinary to extraordinary based on one simple decision: to engage. Each chose action over apathy, and in the process, each one has had a significant and lasting impact on two of the most challenging, yet solvable, issues of our time: hunger and extreme poverty ... "Growing Cities
" (2013): From rooftop farmers to backyard beekeepers, Americans are growing food like never before. This documentary goes coast to coast to tell the inspiring stories of these intrepid urban farmers, activists, and everyday city-dwellers who are challenging the way this country feeds itself. From those growing in backyards to make ends meet to educators teaching kids to eat healthier, viewers find that urban farming is about much more than simply good food.


FROM TV TO DVD:

"Dracula: Season One" (2013-14) consists of 10 episodes of the series that reimagines Dracula as he arrives in London, posing as an American entrepreneur who maintains that he wants to bring modern science to Victorian society. In reality, he hopes to wreak revenge on the people who ruined his life centuries earlier. Stars Jonathan Rhys Meyers, Jessica De Gouw, Thomas Kretschmann. In a three-disc DVD and two-disc Blu-ray set, from Universal ... "Fargo Season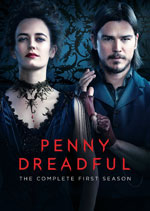 1" (2014), with all 10 episodes, comes in a four-disc DVD or three-disc Blu-ray set, with an exclusive knit cap as a free gift, from Fox ... "Murdoch Mysteries, Season 7" (2014) is a five-disc set with 18 episodes of the award-winning Canadian mystery that follows Detective William Murdoch (Yannick Bisson) as he solves the most perplexing mysteries of Edwardian-era Toronto with scientific insight and revolutionary techniques. From Acorn Media ... "Penny Dreadful - Season One" (2014) is a three-disc set with the first eight episodes of the series, a frightening psychosexual drama that weaves together classic horror origin stories into a gripping series, starring Josh Hartnett, Timothy Dalton and Eva Green, that completely reinvents literature's most famous characters. Icons of terror such as Victor Frankenstein, Dorian Gray and timeless figures from Dracula join a core of original characters in a dark and brutal quest to save a soul -- even as they grapple with their own monstrous temptations. DVD: $42.99, Blu-ray Disc: $48.99, from Showtime Networks/CBS Home Entertainment/Paramount ...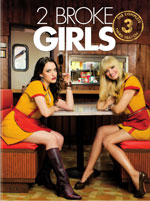 (2013-14) is a three-disc set with 24 episodes, $44.98. Season Three serves up sweet surprises for two of Brooklyn's hottest waitresses, Max (Kat Dennings) and Caroline (Beth Behrs), who continue to dish up sarcasm and smarts. They've got a new cupcake business at the diner's back walk-up window, and Caroline and Max negotiate a work-study program at the Manhattan School of Pastry: Caroline works in the office so Max can study professional baking. Plus, love -- and the aroma of freshly cooked tarts-- is in the air. Caroline has the hots for the school's hunky master baker, and Max falls head over sticky buns for the outrageous class clown. The girls still worry about money -- but their friendship is worth a million bucks. From Warner.

Check out other October 14-October 20 DVD releases and reviews at OnVideo.