The Summer Box Office of 2014: A Beautiful Disaster
By Chris Kavan - 09/06/14 at 05:41 PM CT
If you haven't been paying attention to the weekend box office report, here's the lowdown: other than a spectacular August (mostly thanks to Guardians of the Galaxy), the summer of 2014 was pretty much an all-around major letdown. Granted, it's hard to compete when 2013 was the best summer on record, but 2014 was 15% lower than last year and the lowest-grossing year on record since 2006. If you take inflation into account, things look even worse - with 2014 being the lowest-grossing year going all the way back to 1992. So, the question remains just what factors came together to create this perfect storm of suckatude. Believe me, it wasn't just one thing - it was a bunch - and here is my take:


SEQUEL FATIGUE

Franchises can spawn some amazing results (see the Marvel Cinematic Universe) when it comes to keeping things fresh. However, the general rule of thumb is that sequels rarely reach the heights of the predecessors. This year did see some sequels that topped the original (Dawn of the Planet of the Apes, 22 Jump Street and X-Men: Days of Future Past) but,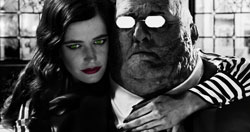 on the other hand, they were overshadowed by the many, many, many sequels that failed to not just reach the same level as the last film in the respective franchise, but some hit rock bottom status. Let's count the ways: The Expendables 3 ($34.9 million compared to $85 million), Step Up: All In ($14.35 million compared to $35 million), Planes: Fire and Rescue ($57.9 million compared to $90.28 million), Sin City: A Dame to Klll For ($12.2 million compared to $74.1 million) and Think Like a Man Too ($65.1 million compared to $91.5 million). Even movies that made big bucks - like Transformers: Age of Extinction and How to Train Your Dragon 2 ($244.5 million and $174.1 million respectively) still look bad when compared to their franchise counterparts (the next lowest-grossing Transformers film is the original film with $319.2 million while the original How to Train Your Dragon brought in $217.58 million). It just goes to show that just because you have something good on your hands doesn't mean you should milk it for too long.


GENRE FAILS

Quick - what do all the highest-grossing films of the year have in common? Here's a quick link to check them out: Box Office 2014. Out of the (current) top 10 - aside from one comedy and one animated film it's all action and fantasy. The top summer horror film of 2014 is The Purge: Anarchy ($71.1 million - 28th place). a summer animated film doesn't even crack the top 10 as How to Train Your Dragon 2 sits in 11th place, and for romance you have to look to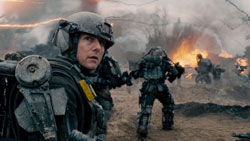 The Fault in Our Stars $124.6 million (17th place) and though Godzilla is technically has scif-fi elements, I would say the first true "sci-fi" is Lucy in 19th place with $119.8 million. The fact is, there were more terrible comedies (A Million Ways to Die in the West, Blended, Sex Tape, Moms' Night Out) that couldn't be offset by the success of 22 Jump Street, Neighbors and Tammy. Horror looks even more dire as forgettable films like Deliver Us from Evil, The Quiet Ones and As Above, So Below failed to generate any heat, much less the spectacular returns that The Conjuring scared up last year. Sci-Fi has it tough - Transcendence was a bore, Snowpiercer, while highly-praised, barely got any support or distribution from the butt-hurt Weinstein Company, Earth to Echo was a pale E.T. clone that lacked heat and not even Tom Cruise could save The Edge of Tomorrow, a great movie that, to me, inexplicably failed to catch on with audiences. Which brings me to...


THE SUMMER OF SHUNNING FAMILIES

Without Pixar to help things along, the summer was greatly devoid of any solid animated film to prop things up. Sure, The LEGO Movie was awesome - but it was released in February. As mentioned, How to Train Your Dragon 2 has done the most business - but it was considered a disappointing sequel. Nothing to compete with the likes of Despicable Me 2 ($368 million). Other than that we got a crappy Planes sequel and an ever crappier Legends of Oz film (which couldn't even hit $10 million). Other family efforts, Disneynature Bears ($17.7 million) and the aformentioned Earth to Echo also couldn't lure in families. It just goes to show that while you can plop the kids down in front of any old movie - if the adults can't at least have a little fun as well, it's not going to look good at the box office.


THE JULY 4TH MASSACRE

Originally, Maleficent was supposed to open on July 4th - but opened on May 30th when Pixar's 2014 film The Good Dinosaur was pushed back to 2015. Maleficent was a blockbuster unto itself ($238.8 million) but it left a big void to be filled. Now, in my mind a movie like Edge of Tomorrow (which opened in June 6th ) or even Hercules (July 25th) would have benefited greatly - and reaped a much higher profit - if it had been moved to the busy holiday weekend. Instead, we got Tammy, Earth to Echo and Deliver Us From Evil - none of which managed to make a very big impact on audiences. I honestly don't know what Hollywood was thinking not releasing any big film over this major holiday weekend. With a little better planning, I think the summer would have looked a bit better.

Now, those are the main factors I think contributed to a less-than-stellar summer. I'm sure there are plenty of other things that you can throw into the mix, but I think if those four factors could have been mitigated (or even just a couple of them) we wouldn't be talking about how bad this summer turned out. As it is - well, there's always next year.