New on DVD and Blu-ray Week of September 2-September 8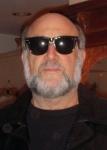 By Harley Lond - 09/02/14 at 12:22 AM CT
THIS WEEK'S THEATRICAL RELEASES:

"Draft Day" is kind of the football version of "Moneyball" meets "Trouble With the Curve": Cleveland general manager Sonny Weaver (Kevin Costner) has a chance to rebuild his football team by pulling off a blockbuster trade, but when faced with fan pressure, an ambitious owner (Frank Langella) and a hard-nosed coach (Denis Leary), he has to decide whether or not to go with the consensus No. 1 pick or trust his instincts. A weak outing by director Ivan Reitman. Co-stars Jennifer Garner, Terry Crews, Tom Welling, Sam Elliott, Sean Combs, Ellen Burstyn and Chadwick Boseman. Draft Day
extras include commentary, deleted scenes, and a pair of featurettes. From Lionsgate.


THIS WEEK'S HIGHLIGHTS:

Universal is getting a jump on Halloween this week with three monstrous releases. First off is the massive "Universal Classic Monsters
: Complete 30-Film Collection," a 21-disc DVD set of all 30 Universal Classic Monster films from 1931–1956 with a 48-page collectible book and hours of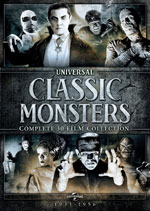 bonus features including behind the scenes documentaries, the 1931 Spanish version of "Dracula," featurettes on Bela Lugosi, Boris Karloff, Lon Chaney Jr. and Jack Pierce, 13 feature commentaries, archival footage, production photographs, theatrical trailers and more. "Dracula" (1931), "Frankenstein" (1931), "The Mummy" (1932), "The Invisible Man" (1933), "The Bride of Frankenstein" (1935), "Werewolf of London" (1935), "Dracula's Daughter" (1936), "Son of Frankenstein" (1939), "The Invisible Man Returns" (1940), "The Invisible Woman" (1940), "The Mummy's Hand" (1940), "The Wolf Man" (1941), "The Ghost of Frankenstein" (1942), "The Mummy's Ghost" (1942), "The Mummy's Tomb" (1942), "Invisible Agent" (1942), "Phantom of the Opera" (1943), "Frankenstein Meets the Wolf Man" (1943), "Son of Dracula" (1943), "House of Frankenstein" (1944), "The Mummy's Curse" (1944), "The Invisible Man's Revenge" (1944), "House of Dracula" (1945), "She-Wolf of London" (1946), "Abbott and Costello Meet Frankenstein" (1948), "Abbott and Costello Meet the Invisible Man" (1951), "Creature from the Black Lagoon" (1954), "Abbott and Costello Meet the Mummy" (1955), "Revenge of the Creature" (1955), "The Creature Walks Among Us" (1956) ... Universal then follows that up with the Hammer Horror Series 8-Film Collection," a four-disc DVD set with "Brides of Dracula," "The Phantom of the Opera" (1962), "The Kiss of the Vampire," "Night Creatures," "The Curse of the Werewolf," "Paranoiac," "Nightmare" and "The Evil of Frankenstein" and the Blu-ray debut of director John Badham's romanticized 1979 version of "Dracula," starring Frank Langella, Laurence Olivier, Donald Pleasence and Kate Nelligan. Extras: include "The Revamping of Dracula," commentary with director Badham, a Universal Classic Monsters trailer, and the "Dracula" TV series trailer.


BUZZIN' THE 'B'S:

In "Night Moves
" (2013), starring Jesse Eisenberg, Dakota Fanning and Peter Sarsgaard, three radical environmentalists look to execute the protest of their lives: the explosion of a hydroelectric dam. When inevitable political fallout occurs, the consequences of their actions begin to unravel the group as they find their own personal limits tested. With trust waning, they
begin to turn on each other, and the aftermath may push one of them over the edge. On DVD, Blu-ray Disc from Cinedigm ... "14 Blades
" (2010 -- China), starring Donnie Yen and Law Kar-Ying, was the highest grossing blockbuster in China in 2010. Qinglong (action icon Donnie Yen) is a legendary royal guard, trained in a clandestine form of combat from childhood in order to devote his life and lethal prowess to the service of the Emperor. When the Imperial Court is taken over by an evil traitor, Jia, and betrayal lurks at every corner, Qinglong finds himself hunted by those he once trusted. Now as the most wanted man in the land, he must seek out and rally the loyalists to rise against Jia and restore the Emperor to his rightful place. On DVD, Blu-ray Disc. from RADiUS-TWC/Anchor Bay ... All Allyson and her friends want is a peaceful, grown-up evening of dinner and conversation ... a long-needed "Moms' Night Out
" (2013). But in order to enjoy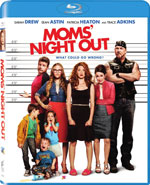 high heels, adult conversation and food not served in a paper bag, they need their husbands to watch the kids for three hours -- which turns the night into complete chaos. Stars Patricia Heaton, Sarah Drew, Sean Astin and Trace Adkins. On DVD, Blu-ray Disc from Sony ... "They Came Together
" (2014), starring Paul Rudd, Amy Poehler, Cobie Smulders, Christopher Meloni, Max Greenfield, Bill Hader, Ellie Kemper, Jason Mantzoukas, Melanie Lynskey and Ed Helms, is a rom-com spoof about hate-at-first-sight turning into love when Joel (Rudd) and Molly (Poehler) meet after his big Corporate Candy Company threatens to shut down her quirky indie candy shop. On DVD, Blu-ray Disc from Lionsgate ... In "Whitewash
" (2013) Bruce (Thomas Haden Church), a down-on-his-luck snowplow operator, accidentally kills a man during a drunken night joyride in the harsh, wintry woods of rural Quebec. Stricken with panic, he hides the body and escapes to the deep wilderness in hopes of outrunning both the authorities and his own conscience. But as both begin to close in, Bruce falls apart mentally and morally and mysteries unravel to reveal the man he was before the accident, the truth behind his victim, and the circumstances that brought them together in a single moment. Co-stars Anie Pascale. From Oscilloscope Laboratories ... "Baby Blues" (2013 -- China) is a terrifying story of a woman, pregnant with twins, who has a miscarriage and gives birth to only one child. Consumed with grief and postpartum depression, she develops an obsessive attachment to a baby doll discovered by her husband --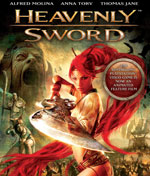 presumably abandoned by the previous owner -- in their new house. Soon, mysterious accidents grow into violent episodes that threaten the entire family. Stars Sing Kwan Janelle, Raymond Lam, Kate Tsui, Karena Ng, Hoi- Pang Lo. On DVD, Blu-ray Disc from Well Go USA ... "Heavenly Sword
" (2014) is based on Sony Playstation's bestselling video game of the same name with a voice cast including Anna Torv, Alfred Molina and Thomas Jane. A tale of revenge that centers on Nariko (Torv), a trained warrior with flaring red hair, who gracefully possesses a titular, heavily sought after blade with incredible powers. As the sword's guardian, she must face a megalomaniacal ruler King Bohan (Molina) and his unyielding army, who are determined to obtain the powerful sword for their own manipulation. On DVD, Blu-ray/DVD Combo, from Cinedigm ... In "Cabin Fever: Patient Zero
" (2014), starring Ryan Donowho, Brando Eaton, Jillian Murray, Mitch Ryan, Lydia Hearst, Currie Graham and Sean Astin, a group of friends' perfect vacation in the Caribbean turns into a nightmare when -- after an ill-fated swim in contaminated water -- they stumble upon a seemingly abandoned research facility where a deadly, flesh-eating virus has been unleashed. On DVD, Blu-ray Disc from Image Entertainment.


FOR THE FAMILY:

"Transformers: Beast Machines - The Complete Series" (1999) is a four-disc set with 26 episodes, $29.93. When the Maximals return to their home planet of Cybertron, they find that everything has changed. Cybertron seems to have been abandoned ... that is, except for the Vehicon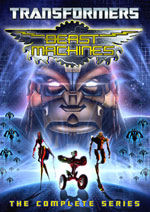 drones policing the planet. To make the matter worse, the Maximals discover that they've been infected with a virus that threatens to wipe them out, unless they can adapt. From Shout! Factory ... >"Buddy's Halloween Adventure" (2014) consists of four stories from PBS Kids' popular "Dinosaur Train" series: "Haunted Roundhouse," "Big Pond Pumpkin Patch," "Night Train" and "Fossil Fred." $7.99 from PBS Distribution ... "R.L. Stine's Mostly Ghostly: Have You Met My Ghoulfriend?" (2014) is the latest work from the prolific creator of "Goosebumps." Max (Ryan Ochoa) only has eyes for Calmy (Bella Thorne), the smart, popular redhead at school. When Max finally scores a date with Calmy on Halloween, Phears, an evil ghost with plans on taking over the world, unleashes his ghouls and things go haywire. With the help of his ghostly pals, Tara and Nicky, can Max thwart Phears' evil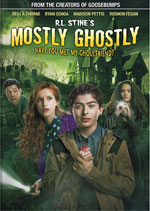 plot, help reunite his ghost friends with their long-lost parents and still make his date with Calmy on Halloween? On DVD, Blu-ray/DVD Combo from Universal ... In the new animated film "Tom and Jerry: The Lost Dragon" (2013), Tom and Jerry happen upon a mysterious glowing egg, not knowing it was stolen from a very large, fire-breathing dragon. Soon baby Puffy hatches from his egg and takes Tom as his mommy, entangling the cat and mouse team with the angry dragon mom and a powerful witch who wants the baby dragon for her own wicked plans. With four bonus episodes from Warner ... Created by renowned cartoonist Walter Lantz, the "Woody Woodpecker and Friends Halloween Favorites" collection includes seven spooky cartoon adventures featuring Woody Woodpecker and his friends Chilly Willy, Oswald the Lucky Rabbit, Wally Walrus, Buzz Buzzard and more. $14.98 from Universal.


SPECIAL INTEREST:


"Citizen Koch" (2013): What happens to a free democracy when the mass of ordinary voters become powerless against the super-rich few? In 2010, the Supreme Court's "Citizens United" ruling gave corporations the same rights as individuals to spend freely, and secretly, on political ads. The result has been the democracy-perverting buying of candidates and elections by companies and the super wealthy looking to enrich themselves without regard to the public good. In this expose on the state of democracy in America and the fracturing of the Republican Party, Academy Award-nominated directors Carl Deal and Tia Lessin follow the money behind the rise of the Tea Party, investigating the impact of unlimited, anonymous spending by corporations and billionaires on the electoral process, featuring stories of life-long Republicans whose loyalty is tested when their families become collateral damage in the GOP fight to take organized labor out at the knees. The politically powerful practices of billionaire industrialist brothers David and Charles Koch are just one aspect of this wide-ranging yet sharply focused documentary. From MPI Media Group.



"For No Good Reason" (2014): Documentary explores the life of British cartoon-artist Ralph Steadman, who is best known for the caricatures he created alongside the work of longtime friend, journalist Hunter S. Thompson. Johnny Depp serves as tour guide and narrator. The film, which incorporates archival footage, personal photographs and selections of the artist's provocative and entertaining work, also features contributions from Terry Gilliam, Richard E. Grant, Tim Robbins, Jann Wenner and features music from Slash, All-American Rejects, Jason Mraz, James Blake, Ed Harcourt and Crystal Castles. On Blu-ray/DVD Combo from Sony.



"History Detectives Special Investigations" (2014): Four episodes from Season 11 delve into the past to explore some of America's most intriguing mysteries: What was behind the tragic sinking of the SS Sultana, one of the worst maritime disasters in U.S. history, at the end of the American Civil War? Can the detectives solve the mystery of one of the country's first recorded serial killings, the Austin Servant Girl Murders of the 1880s? What led to the mysterious vanishing of big band leader Glenn Miller during World War II? Who killed Jimmy Hoffa -- and why? $29.99 from PBS Distribution.



"Out of the Clear Blue Sky" (2012): The riveting, behind-the-scenes story of Cantor Fitzgerald, which was headquartered on floors 101 to 105 of One World Trade Center in Lower Manhattan. On September 11, 2001, when hijackers flew commercial airliners into the Twin Towers, 658 of Cantor's 960 employees died, amounting to nearly one-quarter of all people killed at the site. Overnight, Cantor became world famous for the worst of all possible reasons. Cantor Fitzgerald CEO Howard Lutnick was taking his son to his first day of kindergarten when the first plane hit the North Tower. On September 13, Lutnick's emotionally raw, tear-filled interviews transfixed the nation. His distraught television appearances struck a deep personal chord with millions of traumatized Americans reeling and shell-shocked by the unprecedented attacks. But, within a week, Lutnick stopped the paychecks of his missing employees. It was an act praised by some -- as a necessary step to save the company and to help the victims' survivors -- but lambasted by more, as a self-serving, heartless betrayal by a man well known for his ruthlessness. Lutnick's prior reputation as cutthroat -- even by Wall Street standards -- preceded him. The media turned on him and Lutnick went from the sympathetic face of the tragedy to vilified pariah overnight. Then he completely withdrew from the public eye. Although Cantor suffered almost twice the casualties of the FDNY, the company's story soon faded away. This documentary tells twin stories: the saga of the ravaged business and surviving employees, and an insider's take on the unusual community of families that formed in the aftermath. From Virgil Films.



"Richard Lewis: Bundle of Nerves" (2014): Two-disc set featuring the comedian who has turned mental anguish and self-loathing into his own hilarious art form. Contain his much lauded HBO stand-up special "Magical Misery Tour" (1997),m the TV movie "Diary of a Young Comic" (1977) (co-written and staring Lewis) and the brutally honest theatrical film "Drunks" (1995) with Lewis in a dramatic lead role. "Magical Misery Tour" is the "Prince of Pain" doing what he does best in his fourth cable special, working live in front of an audience, baring his soul and getting non-stop laughs. "Diary of a Young Comic" is the cult classic that stars Lewis as aspiring comedian who agonizes over every detail of life and never seems satisfied with his work or himself. While meeting some interesting LA show biz folks along the way, he eventually converts his fears and worries into a hip and hysterical nightclub act. With cameos by Dom DeLuise, George Jessel and Stacy Keach. "Drunks," based on a hit off-Broadway play, uses an Alcoholics Anonymous meeting as the backdrop for a dark tapestry of stories about addiction and survival. The film features memorable performances by Faye Dunaway, Dianne Wiest, Spalding Gray, Parker Posey, Amanda Plummer, Calista Flockhart, Sam Rockwell and Howard E. Rollins Jr. The cool box cover art is by Richard's pal, The Rolling Stones' Ron Wood. From Video Services Corp.



"Two: The Story of Roman & Nyro" (2013): Combining over 12 years of footage and narrated by their twin sons, the film documents the 12-year journey of legendary songwriter Desmond Child and his lifelong partner Curtis Shaw to create their new modern family, including how they connected with Angela Whittaker, the woman who would carry their twin sons, Roman and Nyro, into the world. From preconception through the boys' first 10 years, the film is the personal and powerful story of these unique individuals. The second film in the Morgan Spurlock Presents series. From Virgil Films.



"Years of Living Dangerously: The Complete Showtime Series" (2014): The Showtime series -- nominated for two Primetime Emmy Awards for Outstanding Documentary Series and Outstanding Writing for Nonfiction Programming -- explores the human impact of climate change. From the damage wrought by Hurricane Sandy to the upheaval caused by drought in the Middle East, "Years of Living Dangerously" combines the blockbuster storytelling styles of top Hollywood movie makers with the reporting expertise of Hollywood's brightest stars and today's most respected journalists. The series profiles heroes in science research, environmental activism and business who offer hope even as the series finds the impacts of climate change are already far worse than most viewers have known. Emmy-winning "60 Minutes" veteran journalists/producers David Gelber and Joel Bach created the series, which was executive produced by James Cameron, Jerry Weintraub and Arnold Schwarzenegger. Bach and Gelber oversaw a team of more than 50 field producers and researchers and relied upon the expertise of dozens of leading climatologists. The series features correspondents -- including Hollywood celebrities -- who went into the field as journalists, and they succeeded in remarkable ways. The team of correspondents includes Harrison Ford, Matt Damon, Jessica Alba, America Ferrera, Don Cheadle, Michael C. Hall, Olivia Munn, Ian Somerhalder, Pulitzer Prize-winner Thomas Friedman, and Arnold Schwarzenegger. Additional correspondents include Leslie Stahl, Mark Bittman, Chris Hayes, M. Sanjayan and more. Series correspondents find that politics is getting in the way of solutions that can reduce or slow the rate of growth of climate change. In a riveting turn of events, correspondent and actor Harrison Ford goes deep into Indonesian deforestation issue and confronts business leaders and the top government official responsible for the destruction of that nation's forests. Correspondent America Ferrera investigated the battle over the future of renewable energy in the U.S. She profiles a prominent climate skeptic who is leading a national lobbying campaign that crusades against clean energy. She found that renewable energy, once considered too expensive to deploy on a large scale, is making major inroads in the United States. And Matt Damon and Don Cheadle each went into communities and connected with women and men in Texas and California and reported on the real toll climate change is already having on Americans, impacts they were able to witness first-hand. They saw the health and economic impacts that are at the heart of the urgency of the climate change issue, yet are the ones most Americans don't associate with our changing environment. Five-disc DVD: $55.99 from FilmRise. Due Sunday, Sept. 7.
FROM TV TO DVD:

"Bonanza: The Official Seventh Season – Volumes One and Two" (1965-66) Featuring the legendary ensemble cast of Michael Landon, Dan Blocker and Lorne Green, as well as guest appearances from Clint Howard and Sally Newton, the newly remastered seventh season centers on the conflict and passions of the Cartwrights as they attempt to maintain and operate their half-million acre Ponderosa ranch in mid-1800s Nevada. $45.98 each set (Vol 1, four discs, Vol. 2, five discs) or $58.98 for both volumes. From CBS/Paramount ... "Chicago Fire: Season Two"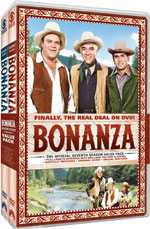 (2013-14) is a five-disc set with 22 episodes, $44.98. "Chicago Fire" returns with a riveting look into the everyday heroics and private lives of the firefighters, rescue squad and paramedics of Firehouse 51, where plunging into roaring infernos and putting out personal fires is just another day on the job. But in Season Two, there are more than just flames to battle when the station lands on the short list for a shutdown, sending the team on a rescue mission they're not equipped to handle. From Universal ... "Chicago P.D.: Season One" (2014) is a four-disc set with 15 episodes of the police drama about the men and women of the Chicago Police Department's District 21 who put it all on the line to serve and protect their community; $44.98 from Universal ... "Crossbones: Season One" (2013) is a two-disc set 10 episodes, $44.98 from Universal ... "Duck Dynasty: Quack or Treat" (2014) features three Halloween-themed episodes including "Quack O'Lanterns," "Hallu-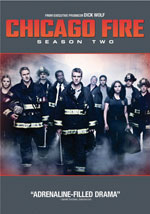 Si-Nations" and "Battle of the Brothers." $9.98 from Lionsgate ... "Grey's Anatomy: The Complete Tenth Season" (2014) is a six-disc set with 24 episodes, $45.99 from Disney ... "It's Always Sunny in Philadelphia Season Nine" (2013) is a two-disc set with 10 episodes, $39.98 from Fox ... "The League Season 5" (2013) is a two-disc set with 11 unrated, extended episodes, $29.98 from Fox ... In the TV movie "Love Will Find a Way" (2014), millionaire fitness trainer Reggie travels to Paris with his childhood pal, his pal's spirited wife, and her sister, Paula, a self-absorbed matchmaker whom Reggie had engaged to find his soul mate. Sequel to July's "What Would You Do For Love?" Stars Christian Keyes, Gabrielle Dennis, Jason Weaver, Vanessa Simmons Bell. From Entertainment One ... "New Girl Season 3" (2013-14) is a three-disc set with 23 episodes, $29.98 from Fox ... "The Originals: The Complete First Season" (2013-14) Five-disc DVD: $59.98, nine-disc Blu-ray Combo Pack: $69.97 with 22 episodes of the new series from "The Vampire Diaries" executive producer that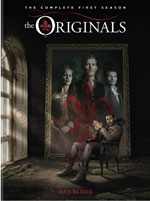 centers on the Original vampire family and the dangerous vampire/werewolf hybrid, Klaus (Joseph Morgan), who returns to the magical melting pot that is the French Quarter of New Orleans -- a town he helped build centuries ago. Acting on a mysterious tip that a plot is brewing again him, Klaus' questions lead him to his diabolical former protege, Marcel (Charles Michael Davis), a charismatic vampire with total control over the human and supernatural inhabitants of the city. From Warner ... "Person of Interest: The Complete Third Season" (2013-14) includes all 23 episodes on DVD: $59.98, Blu-ray/DVD Combo: $69.97, from Warner ... When a hot shot Wall Street investment-bank trader loses his job, he moves back in with his small-town parents, where he takes over his father's ice-cream truck business, reconnects with his high school sweetheart and rediscovers the faith he lost along the way in "Rocky Road" (2014), a Dove Foundation family-approved TV movie starring Mark Saling, Steve Byers, Rebecca Dalton, Nicholas Camp. From Entertainment One.

Check out other September 2-September 8 DVD releases and reviews at OnVideo.